The Moselle, also known as one of the most impressive river landscapes in Europe, is one of the most popular holiday destinations in Germany. It's a site that both the younger and older generations can enjoy!
Idyllic wine villages, a multitude of hiking trails with a view of the stunning vineyards, wineries and countless rustic restaurants with a great selection of wines, as well as the tasty home-style cooking and the varied sports programme make for an unforgettable short trip to the Moselle! Of course, I have summarized exactly what you can do on a weekend or a long weekend like Whitsun or Corpus Christi, so you don't miss out on anything.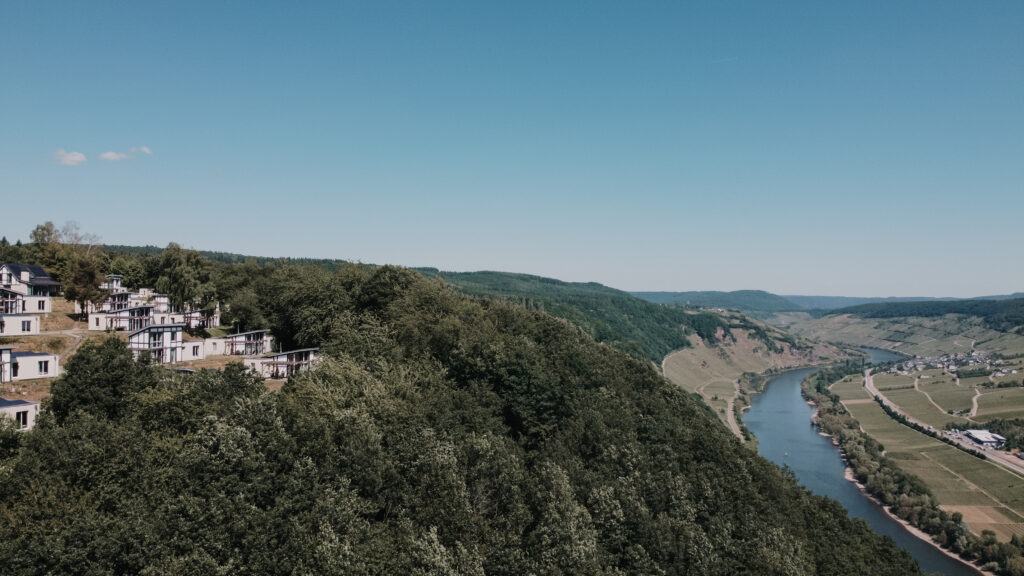 Where to stay?
The Landal GreenPark Mont Royal really lives up to its motto "My holiday in the countryside".  The holiday park surrounded by forest with its contemporary-style architecture really did it for us! We, obviously, went to the open holiday park Landal GreenPark Mont Royal over Whitsuntide, but we didn't have any great expectations, as holiday parks often get old.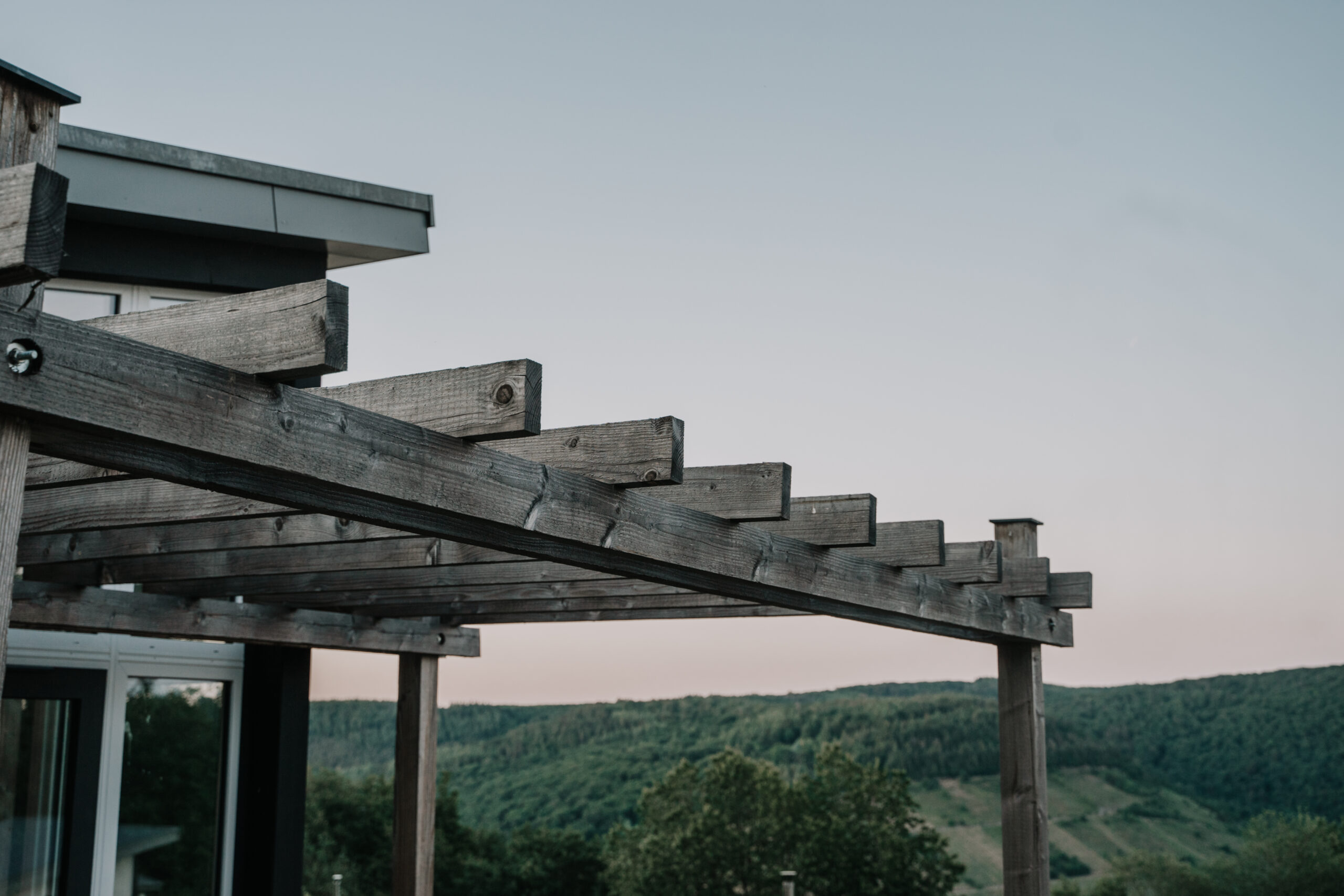 When entering our modern 6-bed house, I had to pause for a while and think about our Tiny House in Estonia, our apartment in Australia, and the Nordic interior decoration! The stylish furnishing with sophisticated interior design is simply impressive. Also, the houses in the park are very much the "Insta Houses." Extremely photogenic!
The accommodations are not just a pretty sight, they have almost everything that you'll need! Many even have a Nespresso machine. You can find out more about this before your arrival. Think about the kitchen basics like salt, pepper, oil, and an outdoor grill!
If you are missing anything, you can always ask at the reception desk. The friendly, courteous staff will be happy to help you! A walk to the reception is always worthwhile, as there are goats, a restaurant, a miniature golf course, and a playground to look out for.
We spent a lot of time at our house. In the mornings, we had big breakfasts on the terrace, sometimes indoors, and in the evenings we saw beautiful sunsets with a glass of wine and a round of wizard.
But there are a lot of leisure activities in the surroundings that you can go for!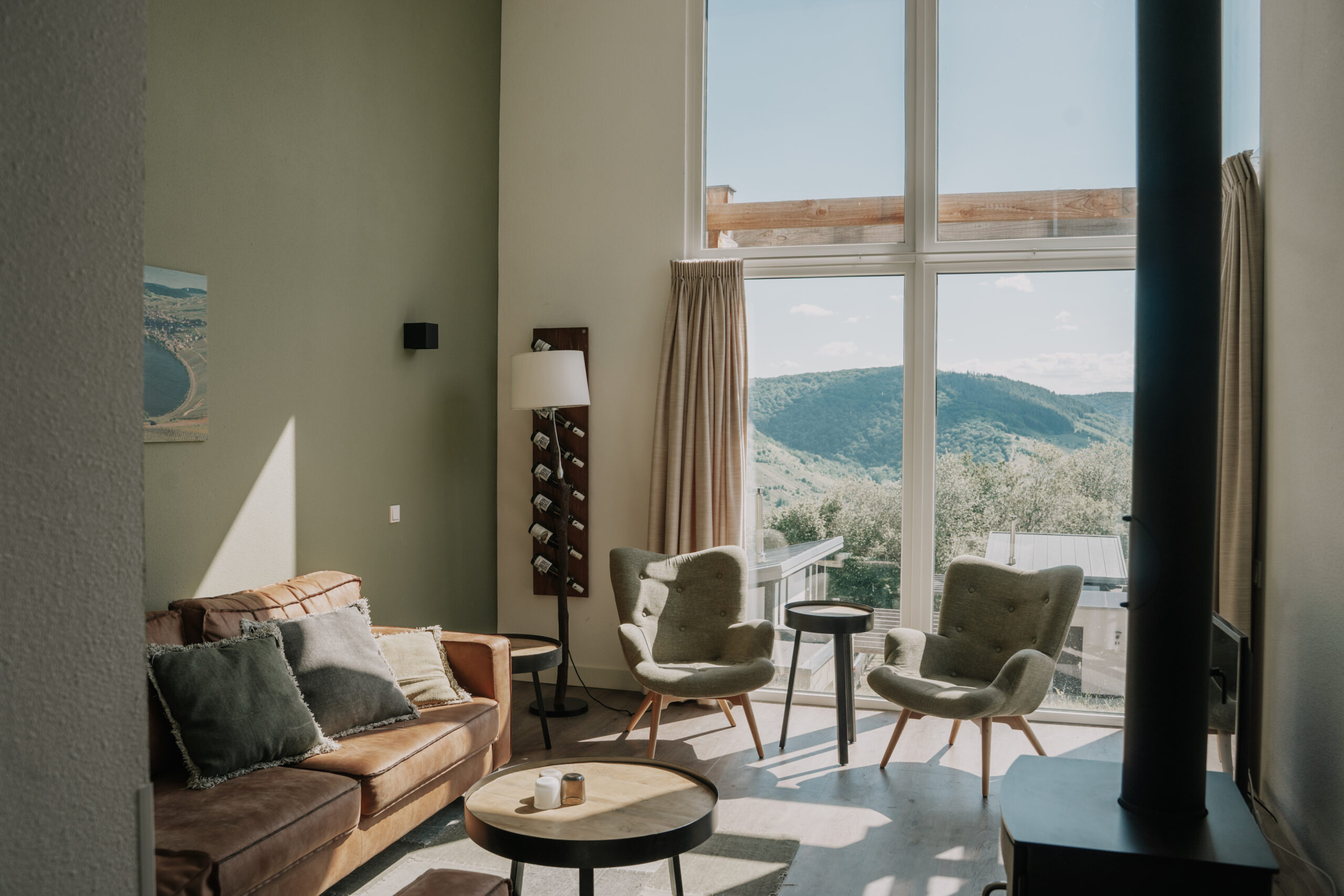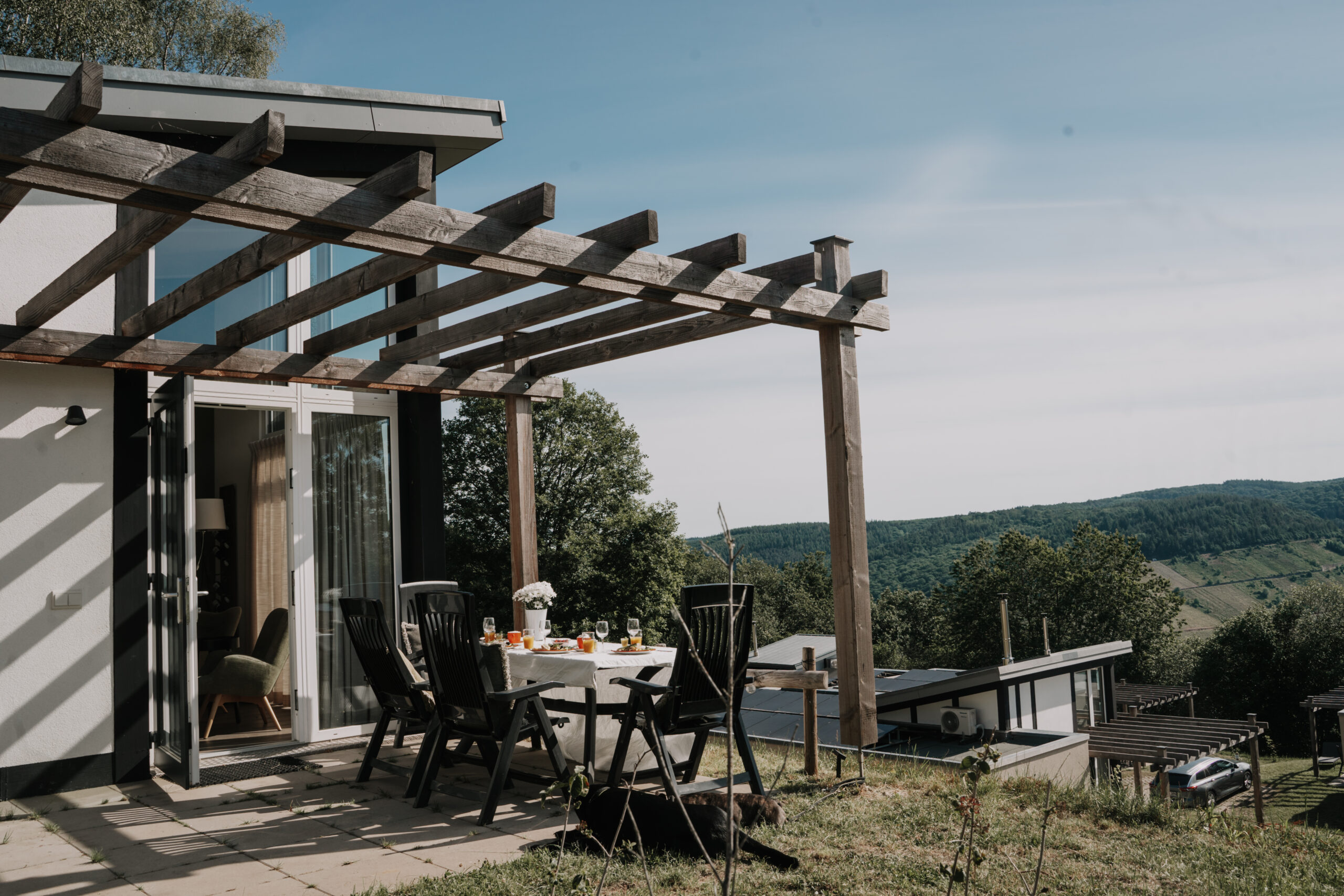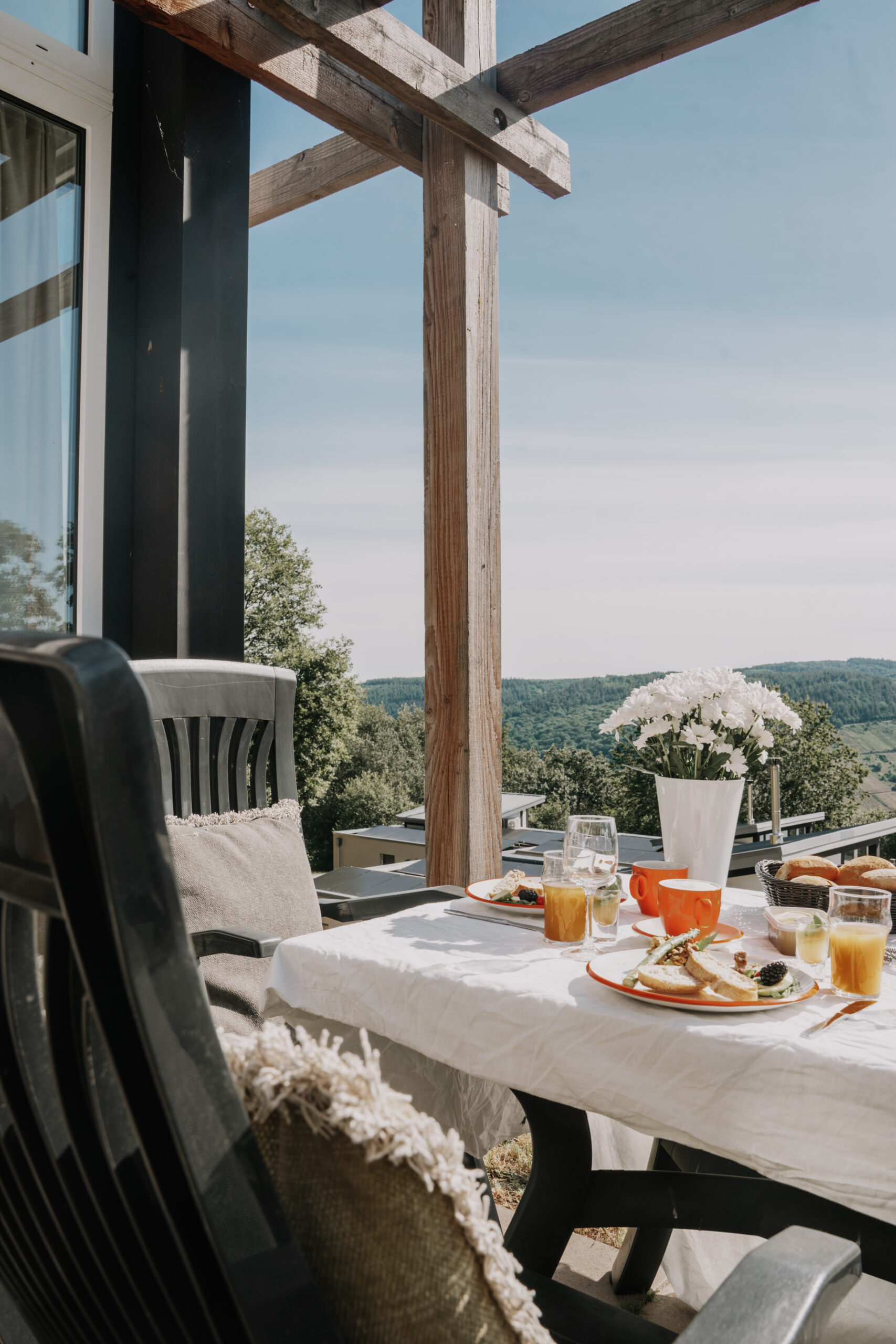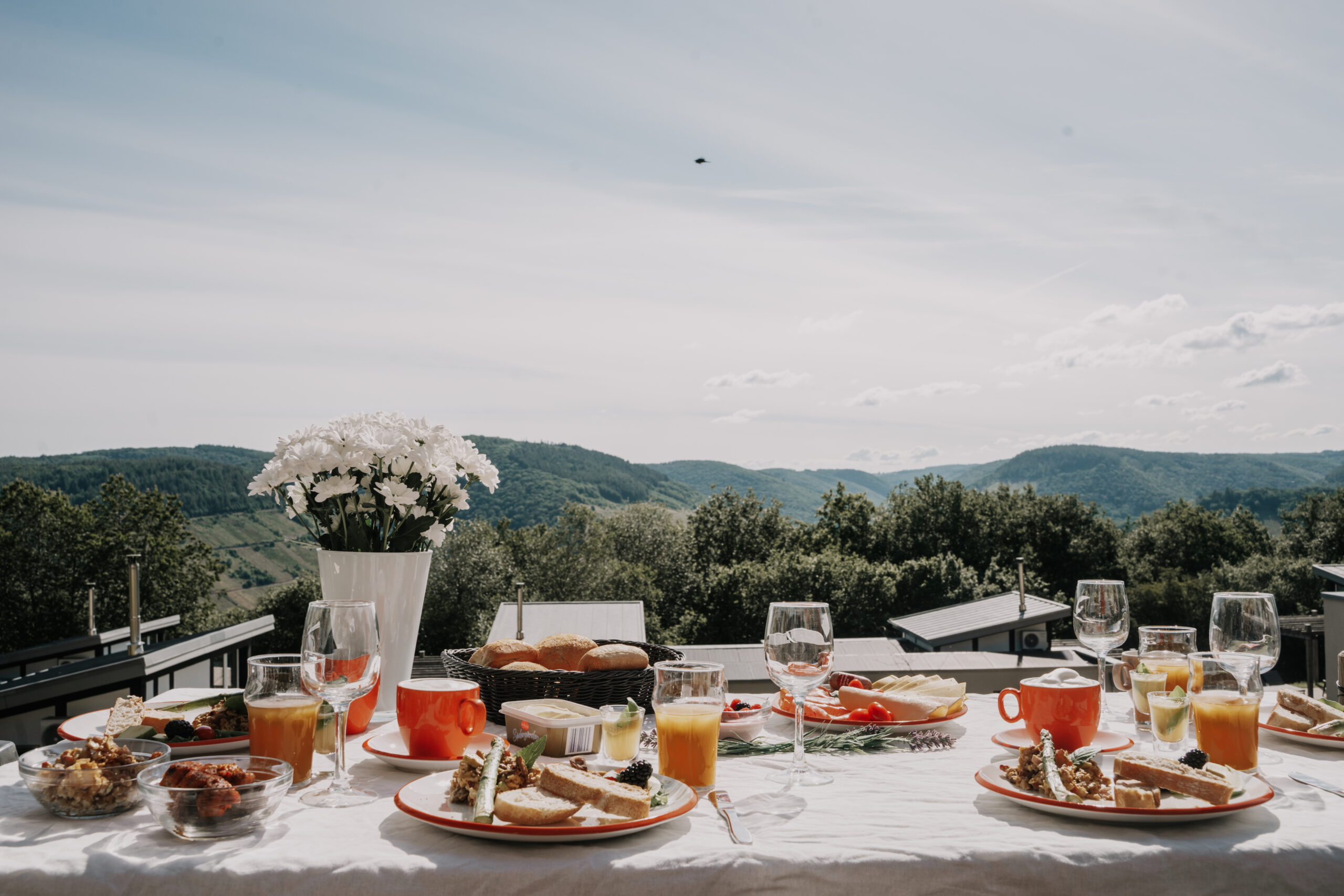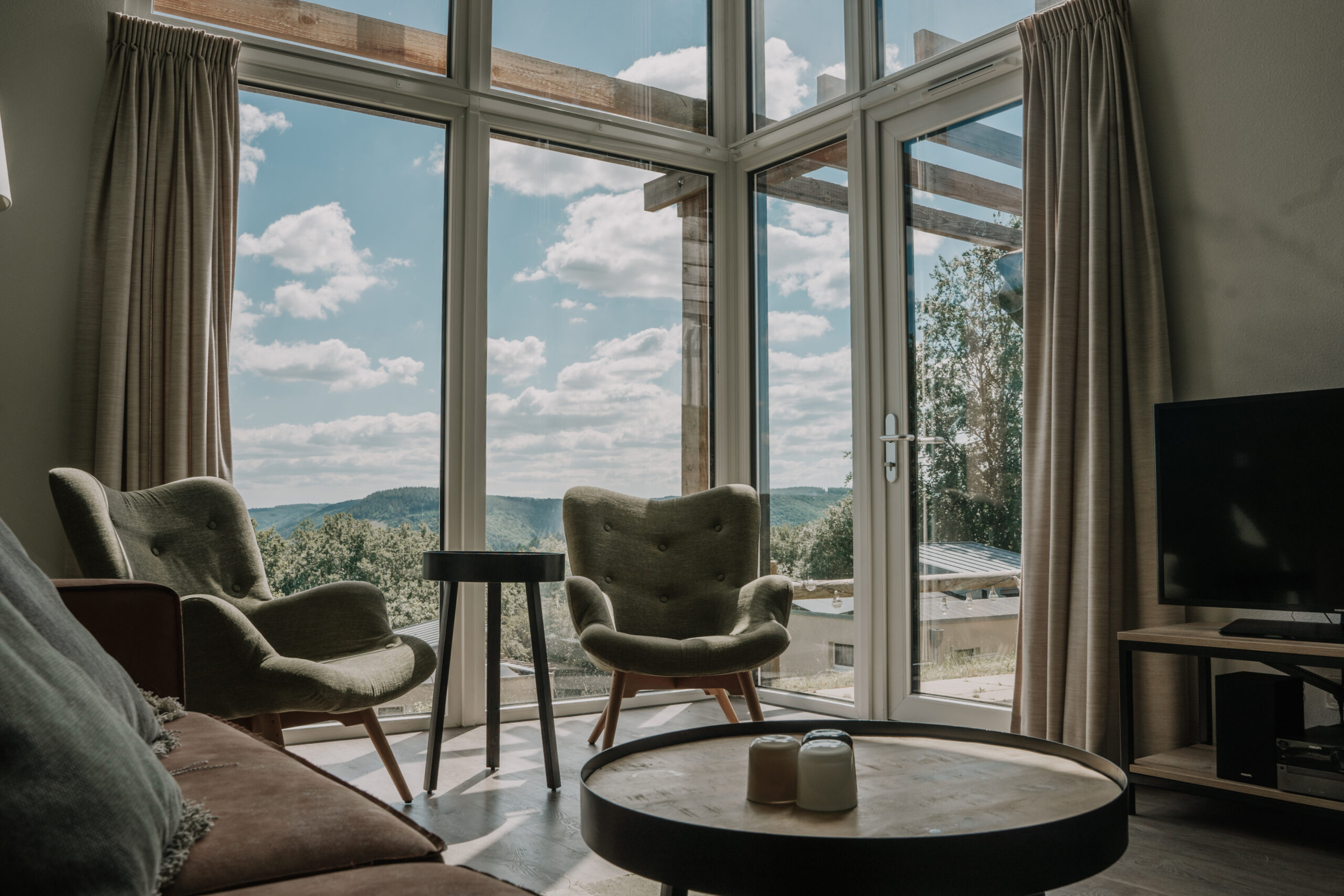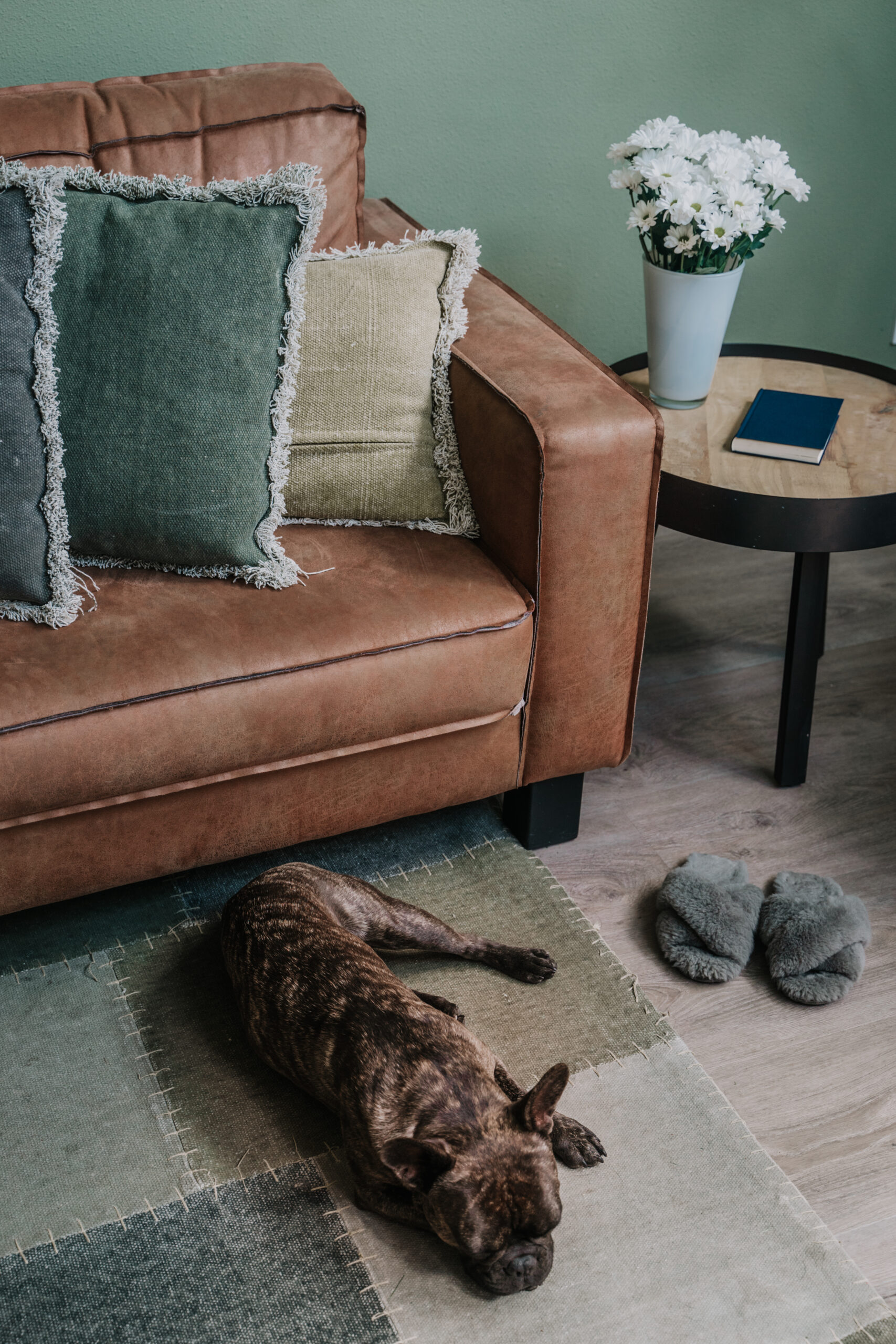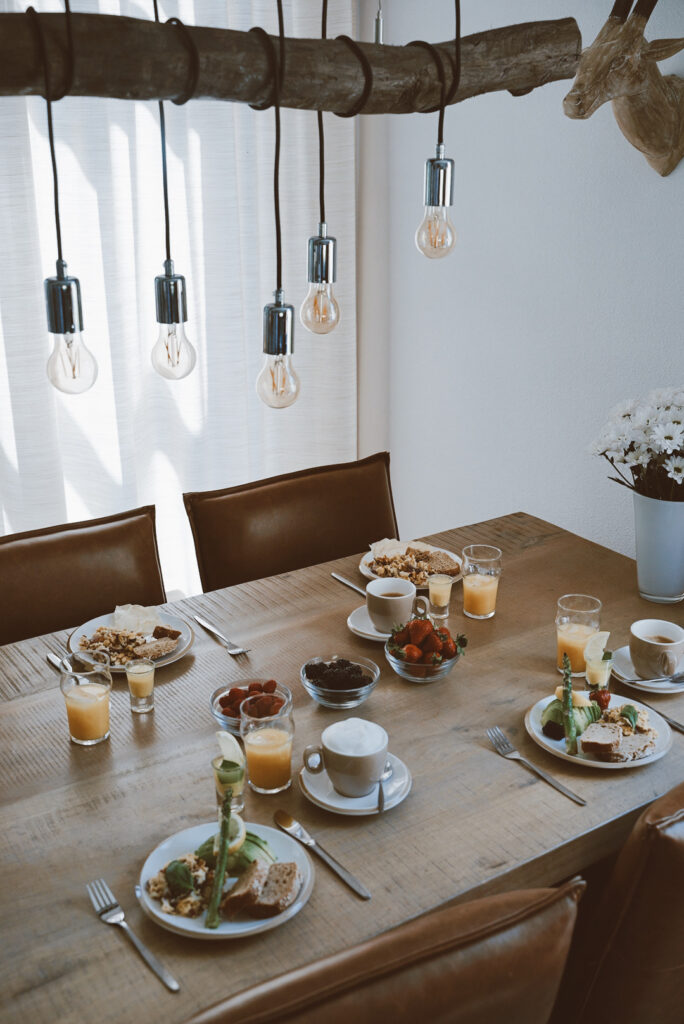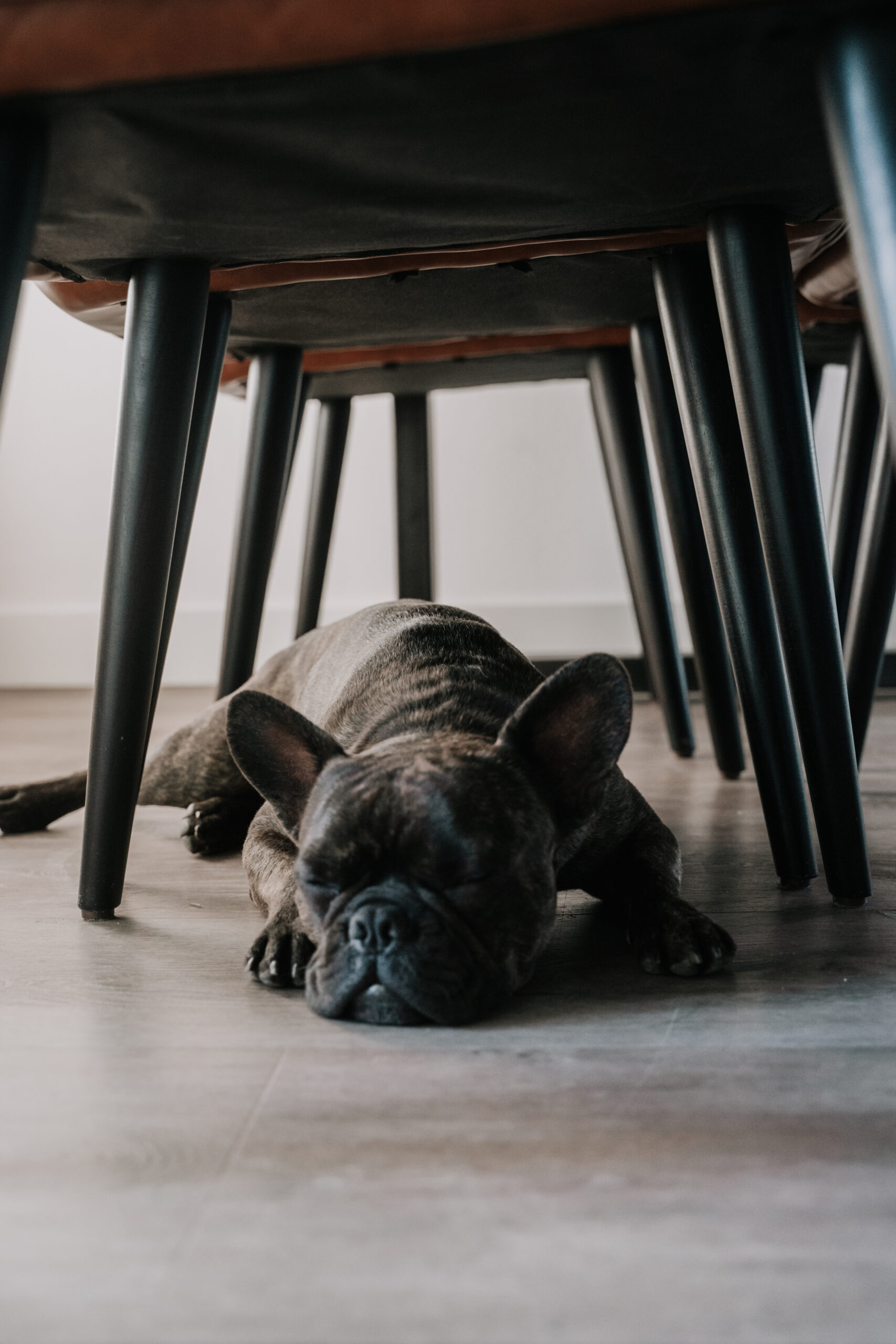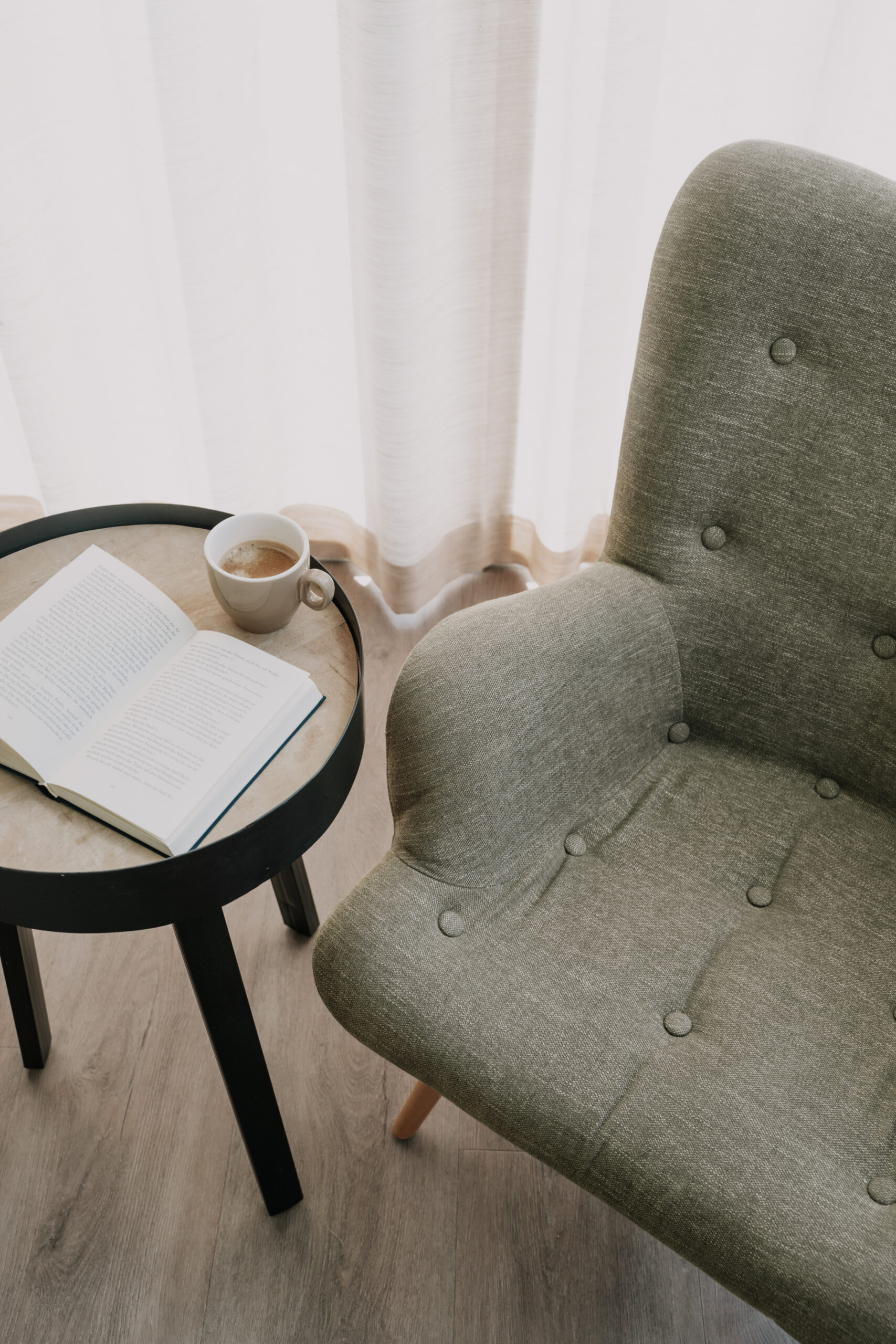 What to do?
Hiking Trails:
Kröv -Traben – Trarbach
On our first day on the Moselle, we set off with the dogs from our house in the Landal Mont Royal Park in Kröv to Traben-Trarbach.
The approx. 4.5km long hike offers great views and promises some exciting surprises along the way!
It takes only 5 minutes to cross the former fortress of Mont Royal and through the walls of the fortress to the forest paths that lead you directly to the gliding airfield "Mont Royal". Here, one can watch how several gliders take off! It was a real highlight of the trip for me, as I've never seen how it works. Those who want can also have something to eat or drink in the appendant inn.
From here, we continue to Traben-Trarbach. After another 15 minutes through the forest, you will be surprised with a wonderful view over a Moselle valley, followed by numerous vineyards and a great view of the village of Traben-Trarbach.
After the approx. one-hour hike, we treated ourselves to a delicious wine spritzer right on the Moselle.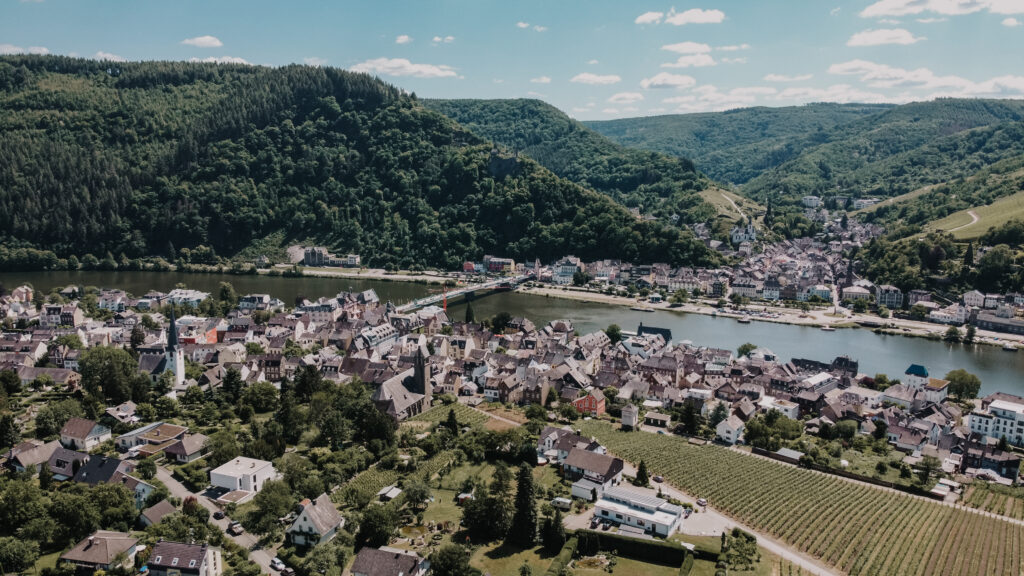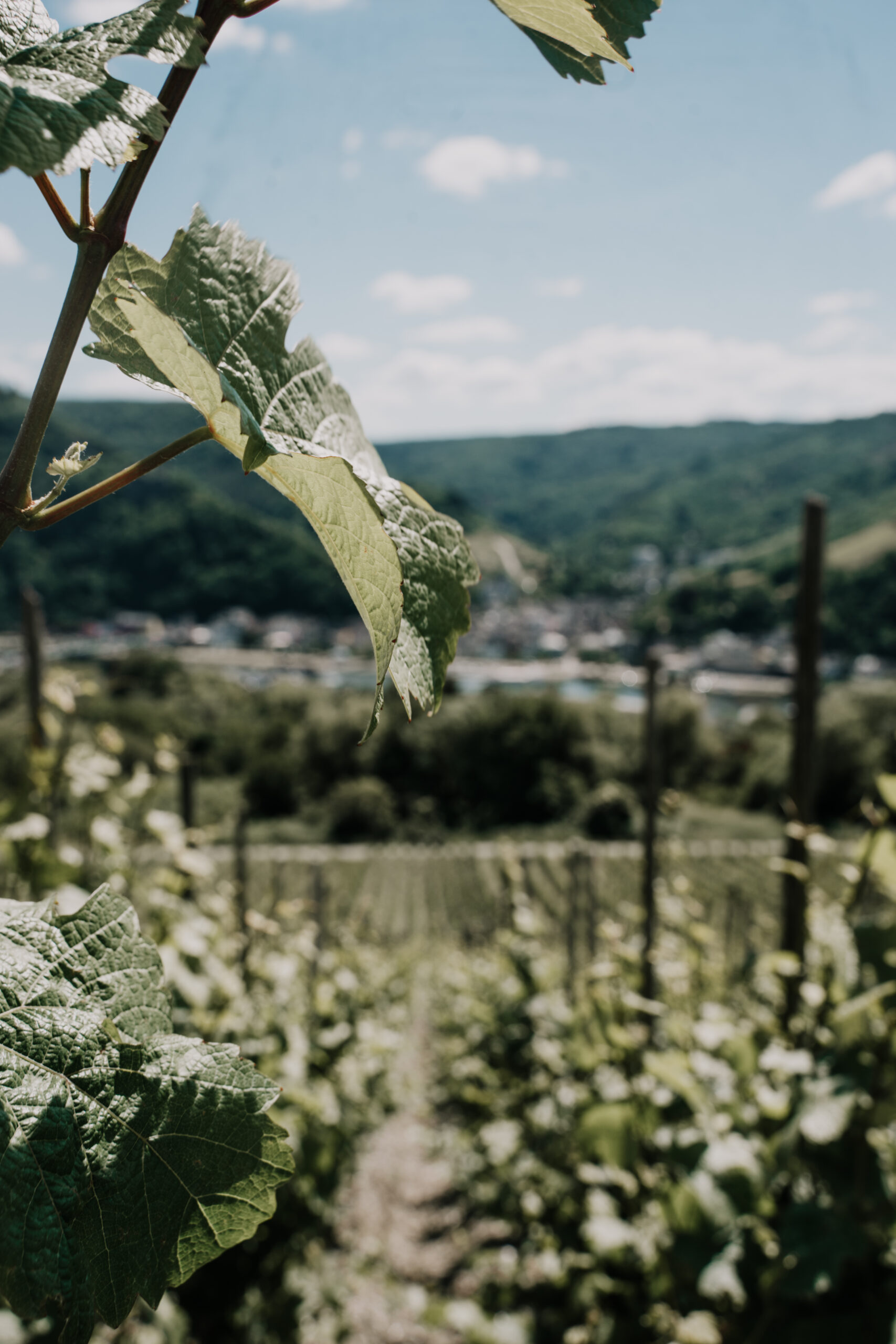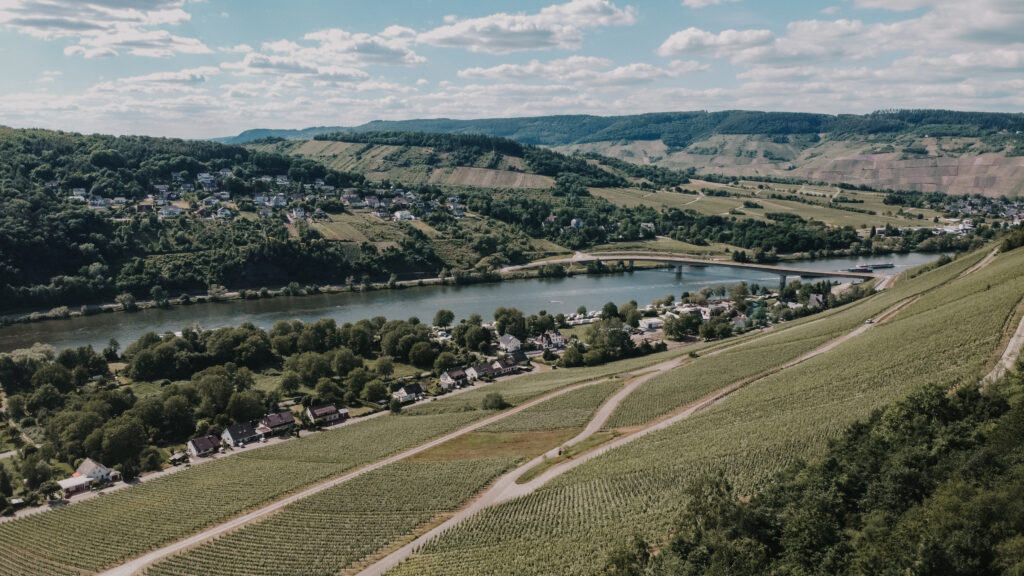 Calmont Klettersteig
The Calmont Klettersteig was one of my most adventurous experiences; not only because I flew my drone into a tree, but also because of its narrow paths.
Don't worry! It is not really dangerous. Height may be an issue because the path next to the hiking trail dips into a steep slope. However, after the 3 kilometers and 400 meters of altitude difference, you will be rewarded with a breathtaking view over the Mosel loop! If you don't like to go that far, you can stop after 5-10 minutes and enjoy the view from there.
By the way, the Calmont is known as the steepest vineyard in Europe! So, do not forget to put on non-slip hiking boots.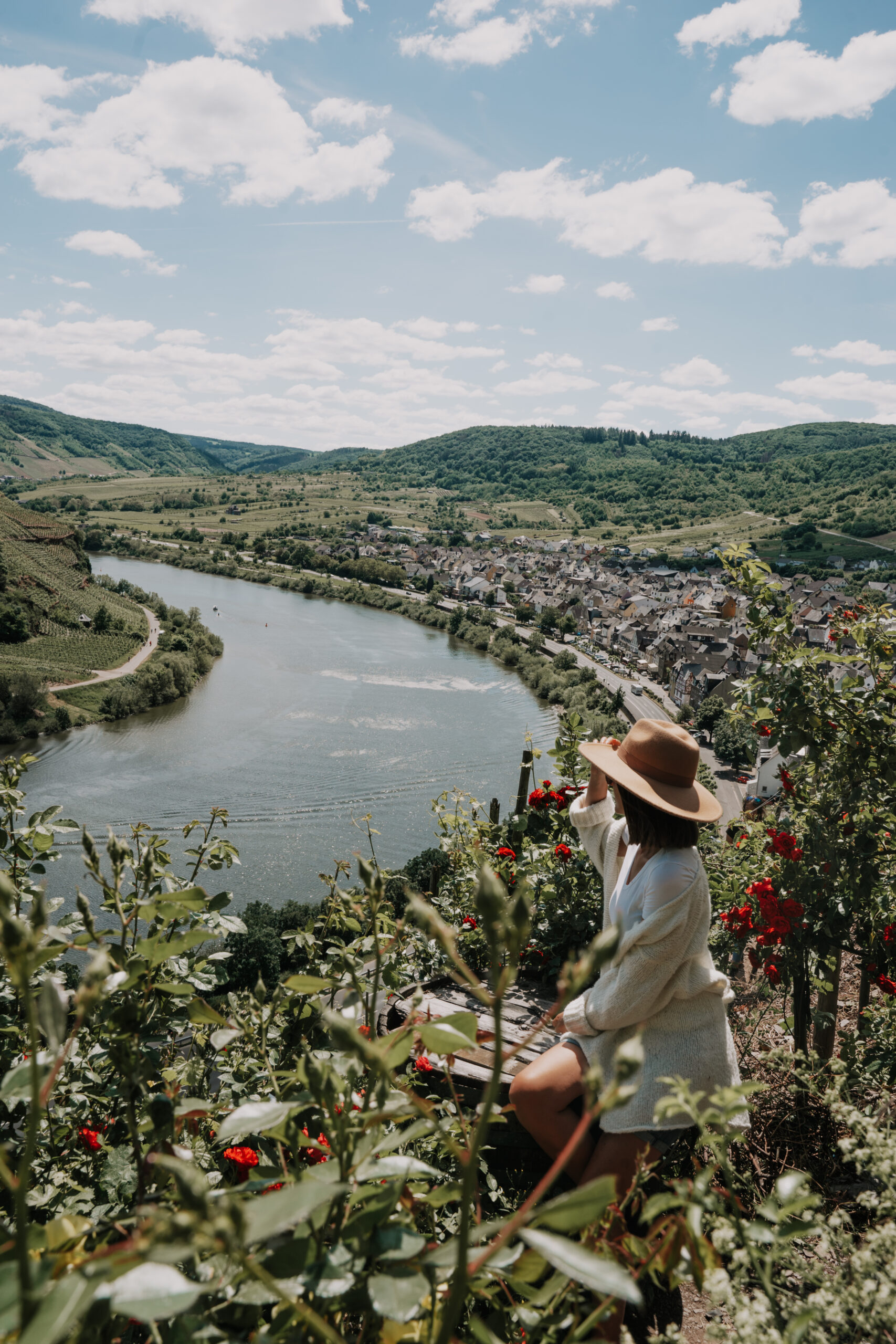 Bernkastel-Kues
In the many stories that I read, Bernkastel-Kues was named the most beautiful town on the Moselle. I can only confirm this! Especially breathtaking were the historic market place and the beautiful half-timbered facades that the romantic old town boasts. Here, you will find many cafés, restaurants and shops.
A little tip: Try to come here on a Friday or during the week. On weekends and public holidays, it can get quite crowded.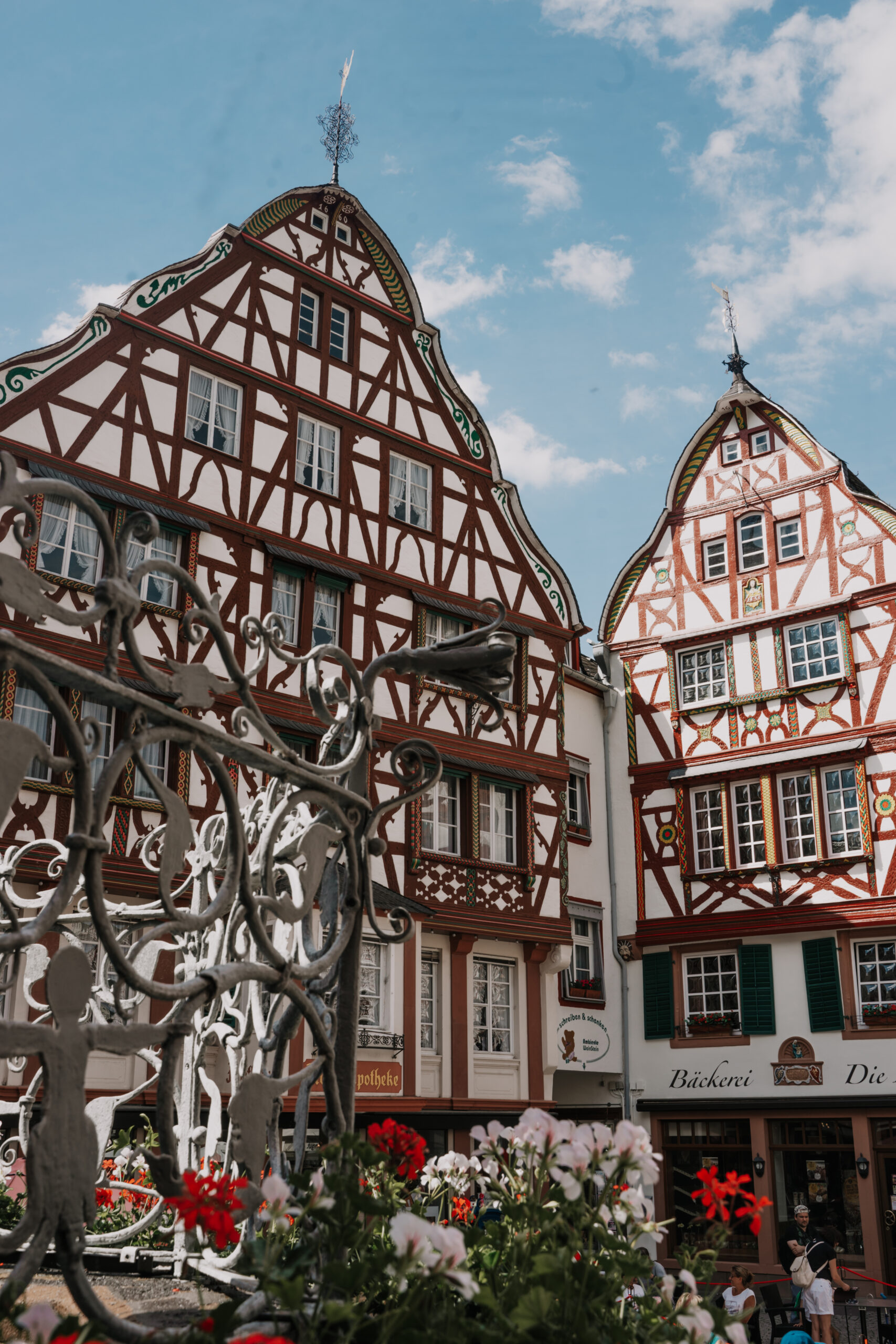 Abenteuer Pur:
Pure Adventure
The Moselle Adventure Forest is only 5 minutes walk from the Landal GreenPark Mont Royal. Unfortunately, it was closed during our visit, but it impressed me so much that I have to tell you about it! I have seen some climbing parks in the past, but I have never seen anything like it!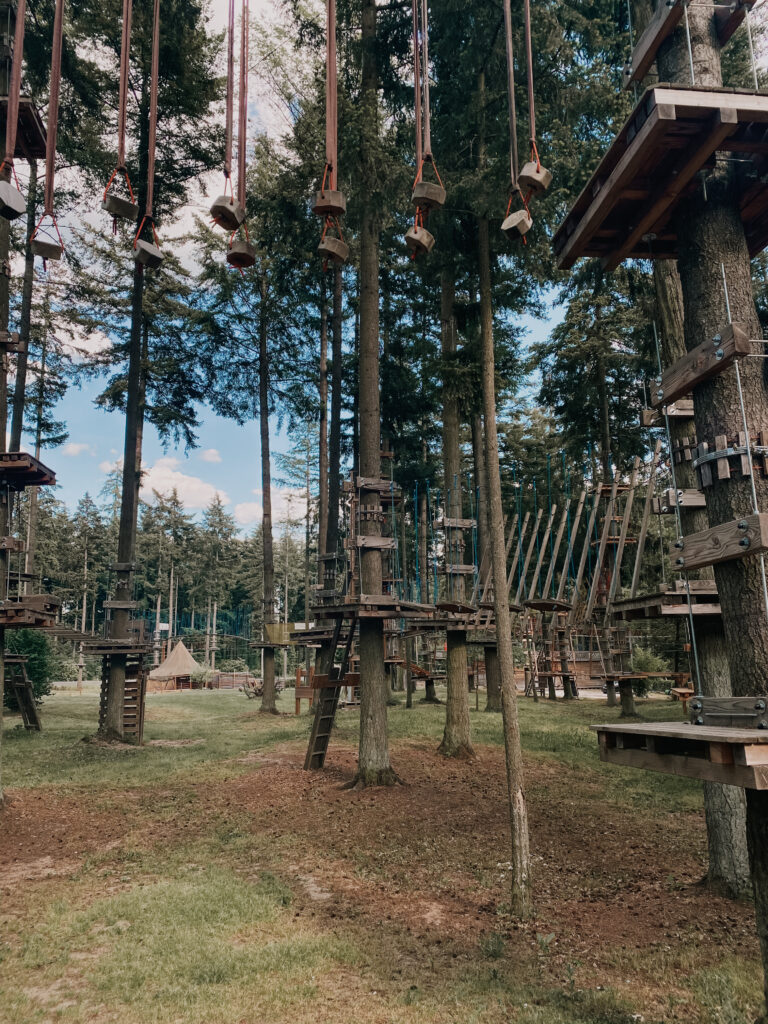 Hanging Rope Bridge Geierlay
Have your ever had the chance to go over a hanging rope bridge? So if you are around, don't forget to check it out! The 360m long bridge is for nobody with fear of heights! Crossing the bridge is a real adventure! But for now, check the website to see when you can cross it and from which direction. Due to corona measures you cannot cross it at any time as usual.