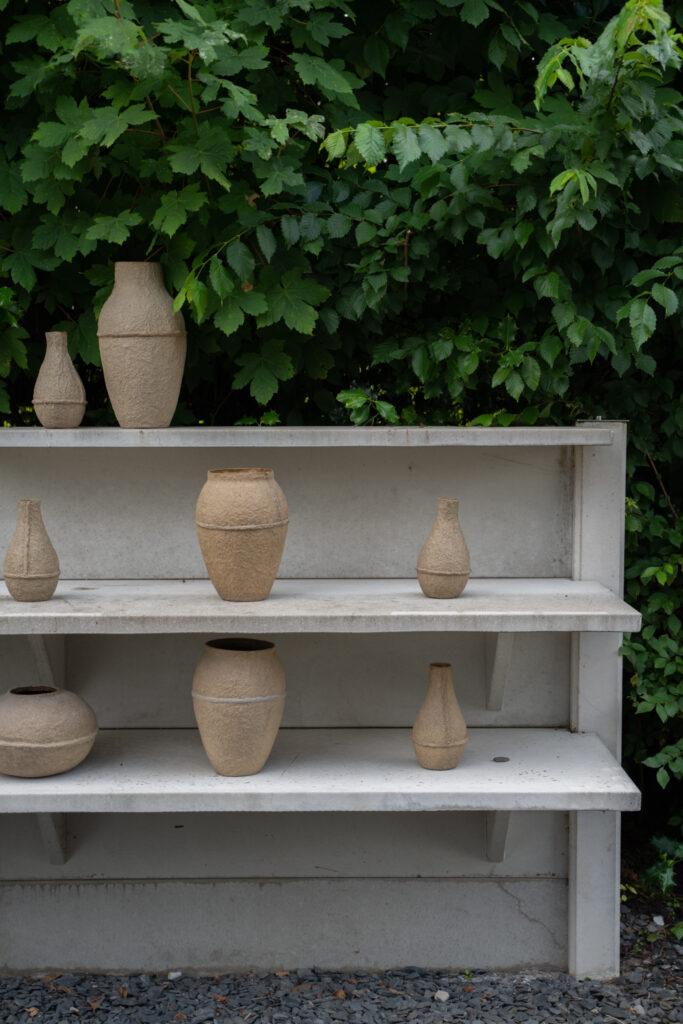 The pretty little town of Schoorl is located northwest of Alkmaar in the northern part of Holland. It is known and loved for its cute centre and the famous Schoorlse Duinen National Park. The dune area is the most diverse as well as the widest natural area on the Dutch coast and is interspersed with wonderful walking and cycling paths. They lead holidaymakers to great beaches again and again. Schoorl is perfect for those who enjoy nature and tranquillity and want a relaxing holiday by the sea. If you are looking for a beautiful holiday home, the modern holiday home complex Dutchen Duynvoet Schoorl is perfect for you.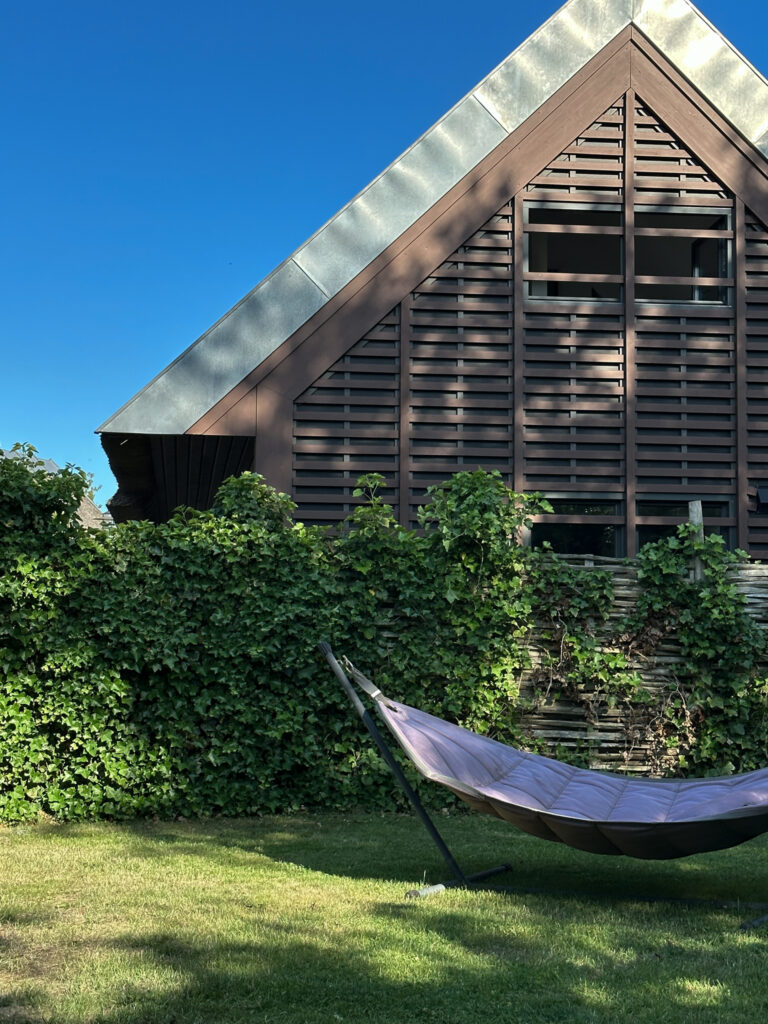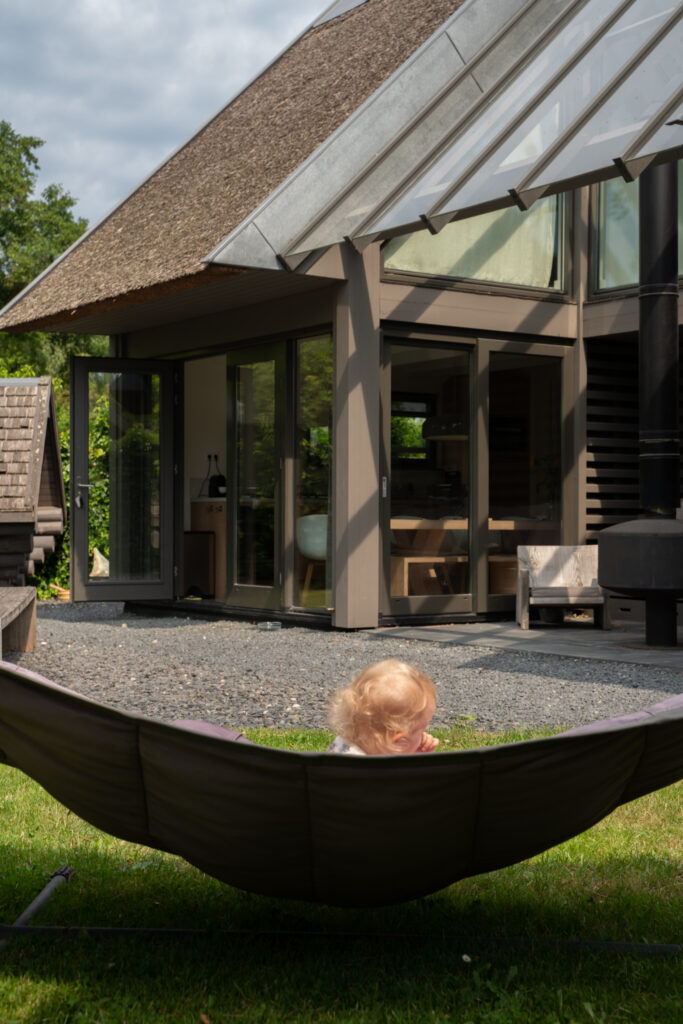 Luxurious living in the middle of nature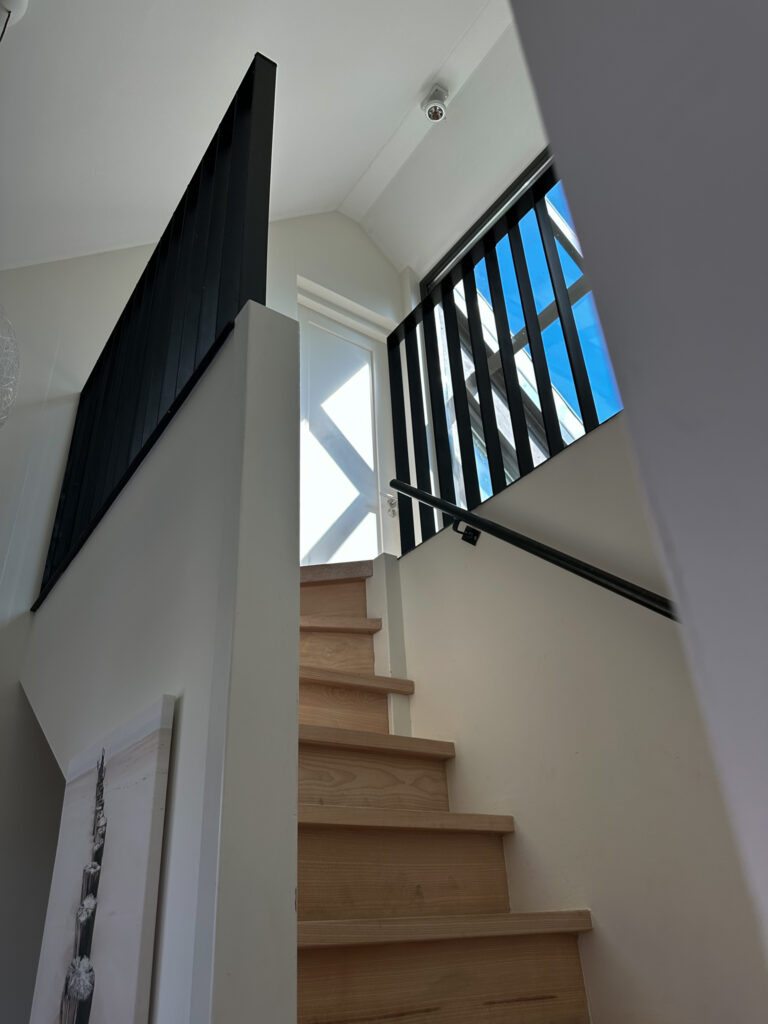 The light-flooded rooms and generous window fronts catch the eye as soon as you enter the luxurious holiday homes. Park Dutchen Duynvoet Schoorl is extremely family-friendly and ideal for children down to the smallest detail. Each villa has a high chair, stair gates are available and there is also a cot. On the sunny terrace, guests will find their own fireplace, which is the centrepiece of the house. This setting is ideal for cosy evenings by the fire. If it gets too chilly during the cooler months, house guests can warm up in their private outdoor Finnish sauna. Some holiday homes also have a whirlpool – so relaxation of body and mind is guaranteed. On balmy summer days, the hammock in the garden invites you to relax and dogs are also welcome in the complex and find plenty of space to romp around. After having enjoyed a hearty breakfast, holidaymakers are spoilt for choice with numerous activities in Schoorl, the nature park and the inviting surroundings with their diverse offers.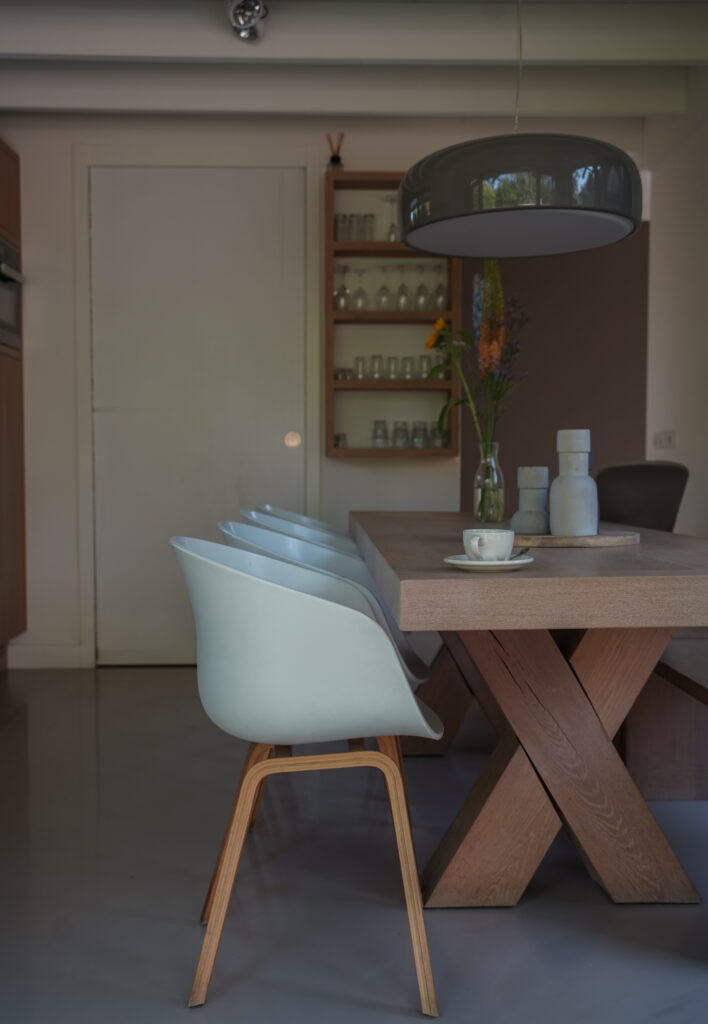 Leisure activities around Schoorl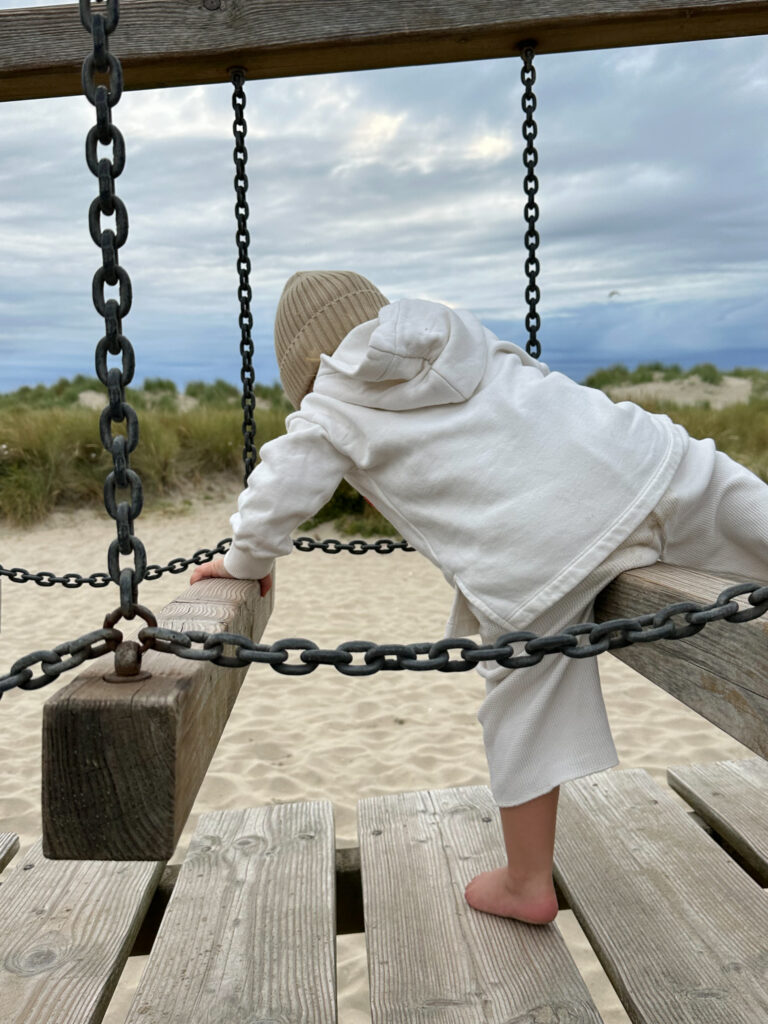 After only ten minutes by car or optionally 15 minutes by bike, the guests of the resort already reach the beautiful beach of Camperduin. Its highlight for children is a large wooden pirate ship that invites them to play and climb. There is also a great lagoon, which invites you to swim even in the cooler months when the sea is still too cold. If holidaymakers don't feel like moving their car, they can walk to the "Schoorlse Duinen" National Park directly from the garden gate of the holiday home along a beautifully laid-out footpath. Hargen an Zee beach is also recommended, and everyone can find their own ideal spot. While there are bars and small beach parties on some stretches of beach, other stretches are totally quiet and you can still find quiet spots to be undisturbed even in high season. If you want a bit of variety, you can take part in various water sports activities. Stand-up paddle lessons are organised as well as the option of windsurfing and wave surfing.
In and around Schoorl you will find modern restaurants with typical Dutch dishes and plenty of fresh fish on offer. If you like cheese, you should visit the famous cheese market in Alkmaar, which is only a short drive away. There are plenty of places to eat and drink, as well as places to go on bad weather days. Those traveling with children can visit the fun indoor playgrounds. A visit to the Alpaca Eco Farm is also very worthwhile on nice days, but should definitely be booked in advance. The alpaca farm offers the opportunity to cuddle with the cute animals, drink a cup of tea or go on fun walks with the alpacas.
Holiday park Dutchen Duynvoet Schoorl is optimal for all nature lovers, animal owners, family people and also couples who like to take time out in the middle of the beautiful North Holland nature. Guests always have the choice of enjoying their privacy in the luxurious houses or being in the middle of the extensive dune landscape or the beautiful centre of Schoorl within a few minutes.