Avoid the expensive Reykjavik and visit Hveragerði with loads of thermal baths and greenhouses. Stay in a peaceful town to nature. Hveragerði is only a 35-minute drive from Reykjavik and it is a great starting point to visit main attractions in Iceland! To get to Hveragerði, you should rent a car. In general, it is cheaper to rent a car and explore the country this way if you are traveling with more than one. Furthermore, you are more flexible and able to make new plans if the weather condition changes. You can even spend several days in Hveragerði for hiking, playing golf, riding horses, visiting an art museum or culinary delight.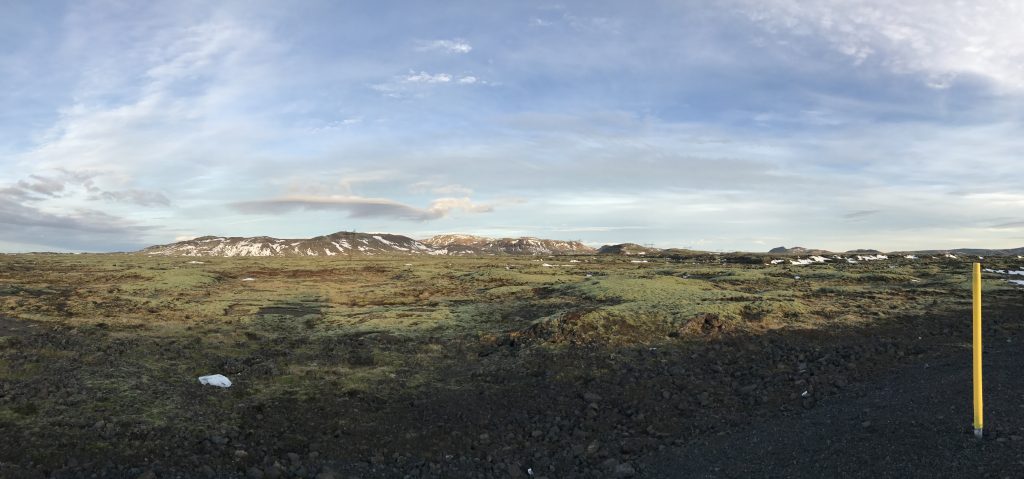 Place to stay
I spent three days at an apartment, at the lovely Guesthouse Frumskógar. I really liked that a supermarket, a bakery, tourist information, gift shops, petrol station and restaurants were just 2 minutes away by car. It is a good base to visit the famous Golden Circle, which is an hour and a half drive away and to visit Seljalandsfoss, Skógafoss Waterfalls and Reynisdrangar, which is about the same distance as the Golden Circle and also a beautiful route.






I lived in a spacious apartment with my own bathroom. The apartment was really clean, the Wi-Fi worked great as well as the heating. I liked the choice of books in the apartment. Every morning, I could listen to the stylish radio and in the evening,watch the television with candlelight and sip on delicious tea. The kitchen has everything you need for cooking a meal.











Outside you have the possibility to use the hot tub or steam sauna. Unfortunately, I haven't had the time to use it. I loved that I could just park in front of the apartment.


An apartment for two people costs around 115€/night and a double room with a shared bathroom costs around 80€/night.
Where to eat?



Restaurant Hver at Hotel Ork, offers a very delicious à la carte menu or Christmas buffet during the holidays. I ate a slowly cooked lamb fillet, potato terrine, root vegetable and herb stock. As for dessert, I had chocolate mousse with homemade raspberry sauce. The tasteful and modern decorated restaurant has a really comfortable atmosphere and you will just feel good. The service is excellent! Very friendly and courteous.
Entertainment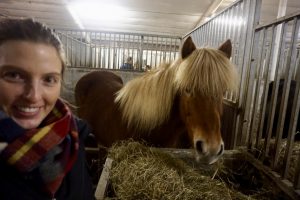 One evening, I went to an exciting horse show at Fakasel Horse Park. The show is perfect if you want to know more about the history of Icelandic horses. A cat joined me on the tribune to watch the show, which made me feel good and comfortable. The show was about 40 minutes and the rider have made a great effort to entertain the audience. After the show, we could meet the horses and pet the horses backstage. If you are hungry before or after the show, you can have dinner or drinks at the restaurant.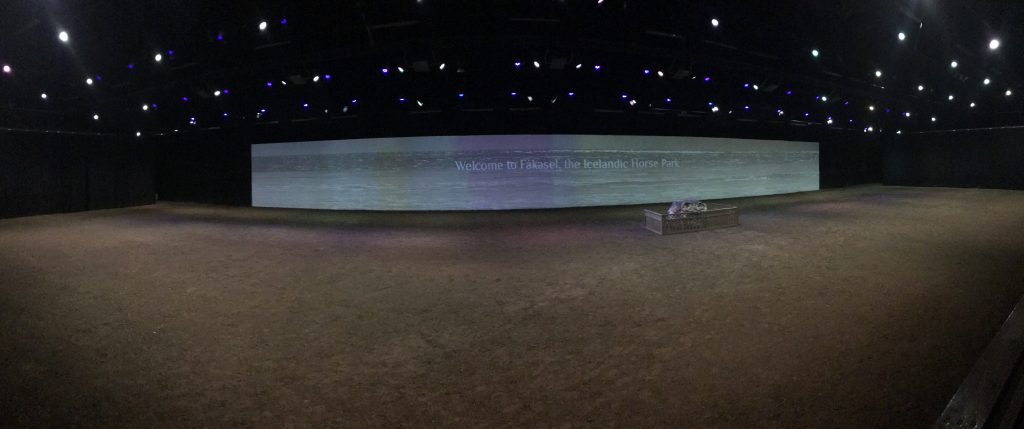 Price for the evening show:
Adults: Kr. 5.200.-
Children aged 0-12 years old: Kr. 2.600.-