Ihr wollt gerne entspannen, etwas erleben und das Leben genießen, und das möglichst alles an einem Ort? Ihr mögt Wein und seid gerne zu Fuß unterwegs? Dann seid ihr in Würzburg genau richtig! Ob Wein, Essen oder Sehenswürdigkeiten – Würzburg kann euch alles bieten. Sogar einen eigenen Strand! Die unterfränkische Weinmetropole ist gut zu Fuß erkundbar und lädt zu vielfältigen Aktivitäten ein. Über die Website der Stadt Würzburg könnt ihr euch über die zahlreichen Angebote informieren.
Tag / Freitag
16.00 Uhr: Los geht unsere Tour! Glücklicherweise haben wir freie Fahrt und kein Stau ist in Sicht. Nach nur drei Stunden kommen wir an unserem Ziel an: Würzburg!
19.00 Uhr: Ich halte kurz an, um noch schnell das Abendkleid für den ersten Stopp anzuziehen, denn es geht ins…
4:00 pm: Let's go on our tour! Fortunately, we had  a free ride and no traffic jam is in sight. After only three hours, we arrived at our destination: Würzburg!
7:00 pm: We stopped to change for the evening dress occasion! Because it goes to….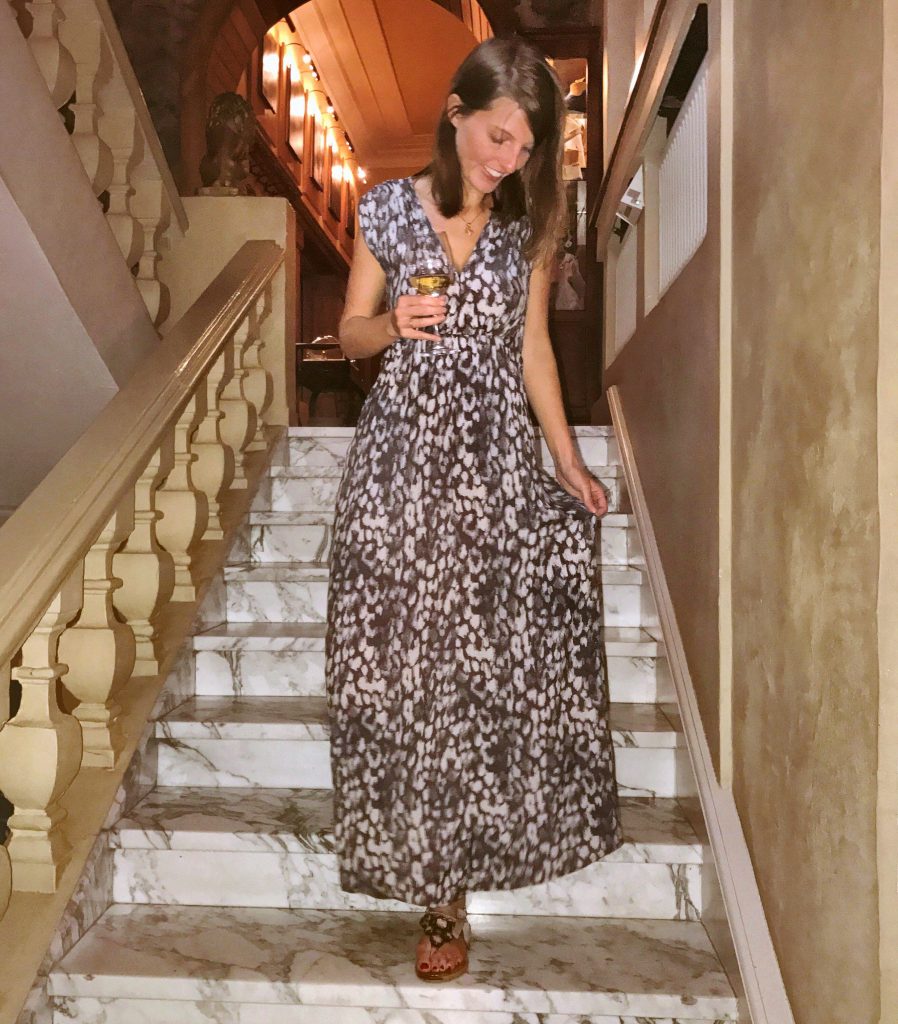 19.15 Uhr: …Schlosshotel Steinburg. Von dort aus erhalten wir einen gigantischen Ausblick auf Würzburg. Ich fühle mich wie eine echte Prinzessin, als wir das Schloss erkunden und uns im "Speisesaal" (besser gesagt: Restaurant) von einem 3-Gänge-Menü und passendem Wein aus der Region verwöhnen lassen.
7:15 pm: … Schlosshotel Steinburg. From there, we got a gigantic view of Würzburg. I felt  like a real princess when we explored the castle,  spoiling ourselves in the "dining room" (or rather, the restaurant) of a 3-course meal and matching wines from the region.




22.30 Uhr: Damit ich meinen Schönheitsschlaf für den nächsten Tag noch bekomme, geht es nun ins GHOTEL Würzburg. Dort angekommen, verfalle ich schnell in einen Dornröschen-artigen Schlaf.
10:30 pm: In order to get my beauty sleep for the next day, I went to the GHOTEL Würzburg.  I immediately fell asleep once I got there.