Are you craving to experience something much different than those typical travel destinations in Europe like Paris or London? Then I recommend you to visit the Baltic cities, which I assure are not one of those that are overflowing with people. Just recently, I was in the diverse capital of Latvia and enjoyed my time endlessly in that beautiful and serene city.
Travel & Accommodation in Riga
Not only is Riga a goldmine for travel enthusiasts but a good flight booking became a cherry on top for me. Ryanair and airBaltic can fly you from almost all German airports to the Capital of Culture. We flew from Dusseldorf with airBaltic to Riga and, fortunately, I got an upgrade to the business class. After the delicious meals and many drinks, I did not want to leave the plane.
From the airport, we took an UBER to the hotel. It usually costs around 13 € -15 € for a 15-20 minute drive; the bus can take around 30 minutes.
In Riga, live the luxurious life of your dreams and don't worry at all about your wallet. We chose the Radisson Blu Latvija for our stay because it was very close to the Old Town and you do not need a car for a short trip. Radisson Blu is, of course, the perfect choice if you are looking for a gorgeous view over the whole city once on their upper floor.
What to do?
Begin your city trip with a delicious coffee in the park around the "Basteiberg." This park is just one of the countless beautiful parks in Riga. It is worthwhile to stay a little longer and to enjoy nature and the environment.
Not far from here is, of course, the well-known – Old Town. The beauty of it is that you can hardly ever feel lost once you are in it. Just take some side road and immerse yourself in the small streets with the historic houses. The lanes also by chance took us to the well-known blue house, also known as restaurant "1221". It is not only picture perfect but also wonderful for a wine on the roof terrace. This spot is known by only a few. The wine tastes heavenly.
The central market is always recommended by many so, naturally, we did go there. I also got a classic pastry for myself. However, in my opinion, it is not a "must see."
If you want to see Riga from above, you should drive to St. Peter's Church for just 9 €. You can see the city from a 360-degree angle, and the best part is that it is not crowded at all. For motivation, I previously treated myself to the Bremen Town Musicians and Aperol 🙂
Another reason why Riga is breathtaking is that, in the evening light, the houses of the Blackheads on the Town Hall Square look even more beautiful and are definitely must see.
Stroll along Albert Street. Here you will find architectural masterpieces.
The Birth Cathedral, with its golden roof, is worth a look and not far from the city center.
Restaurant Recommendations
The selection of exquisite restaurants is gigantic in Riga. I particularly liked that you can eat very stylish and inexpensive meals here, and they are all so modern and unusual.
On our first evening, we ended up in the St. Peter's restaurant, which impressed me, on the spot, with its open kitchen, right as we entered. I still dream of the chocolate caramel dessert that I ate there.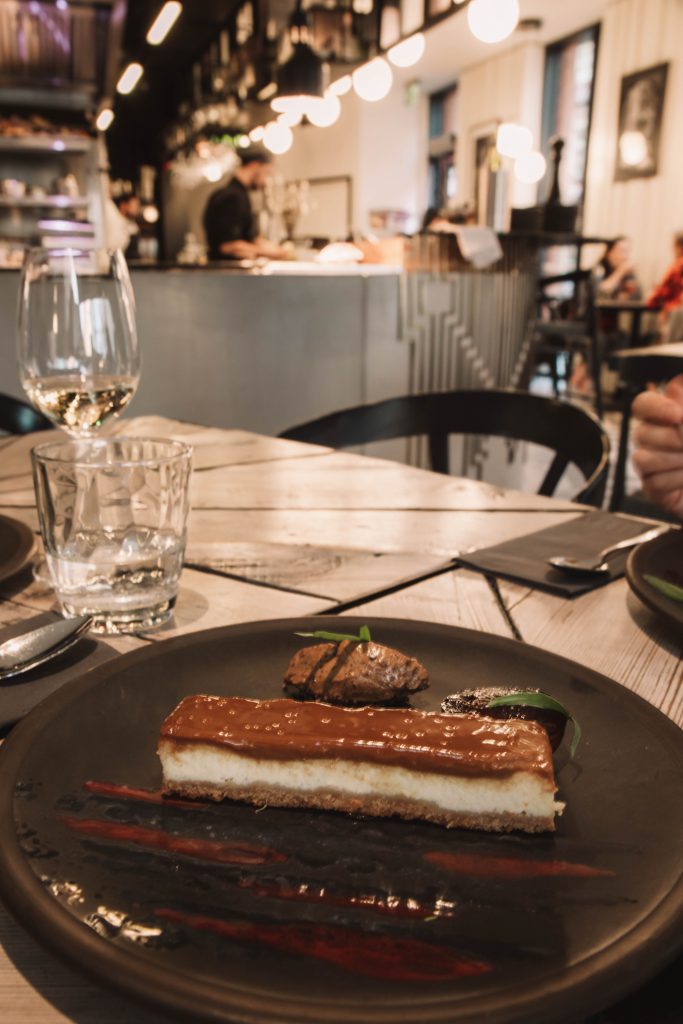 Traditional and exclusive cuisine is served in the restaurant "Entresol." The design of the dishes amazed me, almost immediately, and also the taste blew me away. Not only is the food impressive here, but also the great service. You feel right at home and welcome.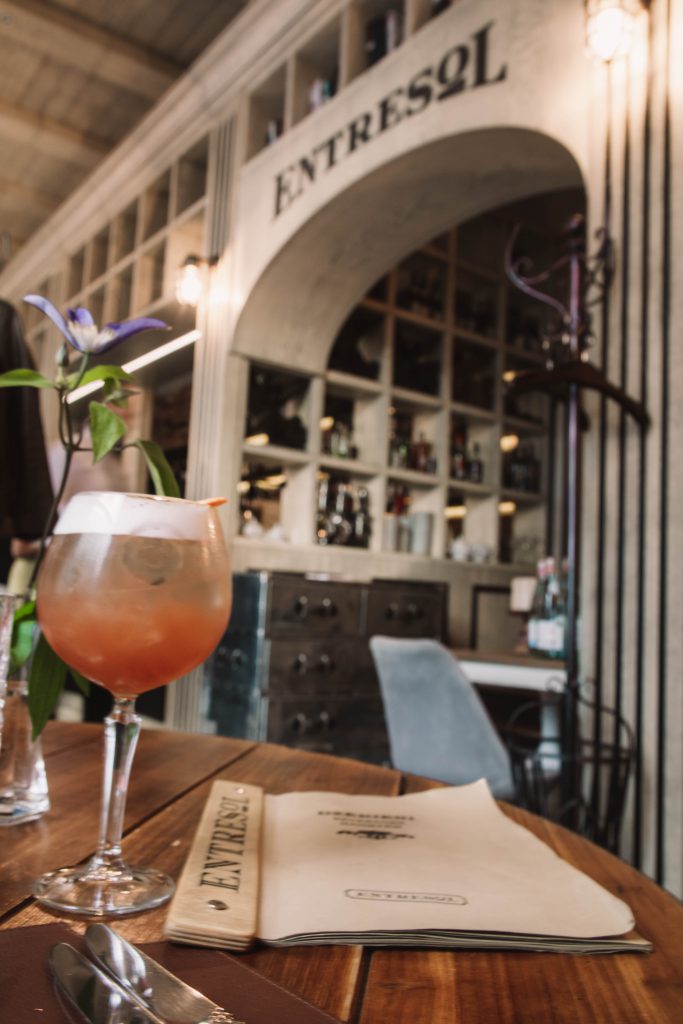 Bonus Tip
Fly to Riga during the restaurant week. All restaurants offer a "get to know" menu between 15 € and 20 €. It is well worth it & so much fun! The dates can be found on the website of the city of Riga.
Let me know if you liked my tips and when are you planning to come to Riga!