150 ski runs, 500 ski instructors, 60 lifts, 4 snowparks, 22 restaurants on the slopes and 95% coverage by artificial snow. Do you know what I am talking about? No, I am not just talking about a skiing area! Madonna Di Campiglio does not only fascinate skiing visitors but also those who love to walk in the snow along the 90km marked trails or for ski mountaineering, ice skating, or dogsleeding.




Best ski runs in Madonna Di Campiglio for beginners, amateurs and pros
On my 4 hour drive from Munich to Madonna Di Campiglio, I was a bit worried about the snow conditions in the Dolomite Alpes, since the weather was quite warm in Munich at the beginning of December.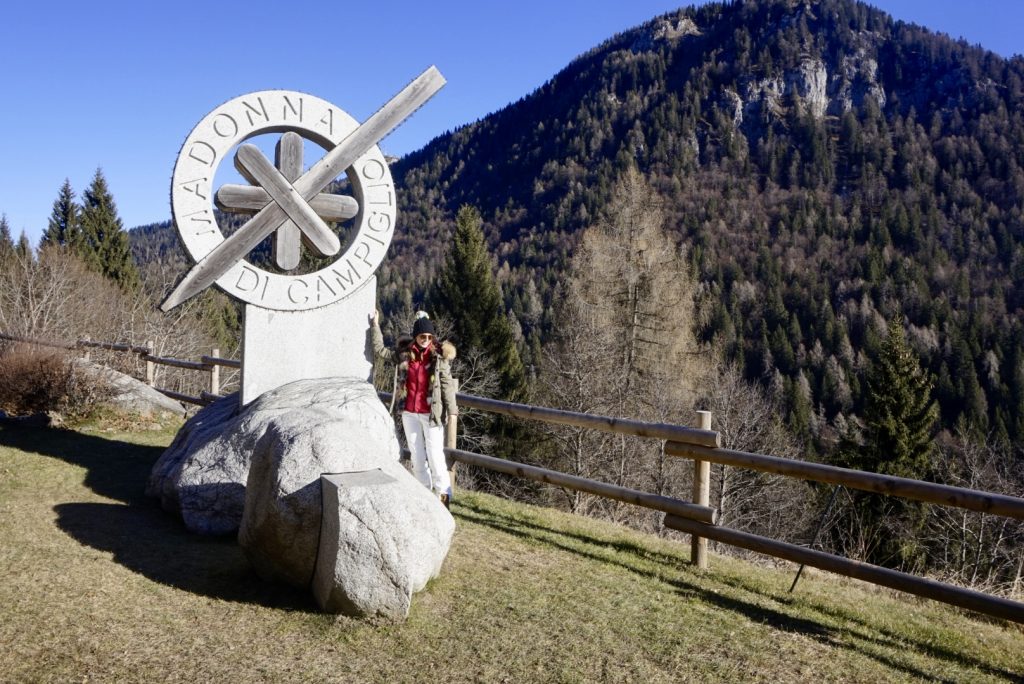 However, when I arrived in Madonna Di Campiglio, I knew that I will have 5 amazing days on the ski slopes. Even though there was no snow in the valley, all ski slopes were already open and ready! On my first day on skis, which I rented at "Rent and go", I made sure the ski slopes did not only look ready but also were in perfect condition for outstanding days on skis.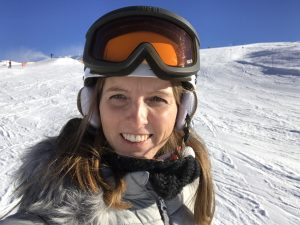 From 9.30am to 1pm, I was almost by myself on the slopes as I arrived at the beginning on the season, which was awesome! In the afternoon, I always stayed in one of the cosy or après-ski ski huts.


My slope recommendations
Take the cable car in Madonna Di Campiglio to Pradalago, which is 2100m high and drive either the blue, red or black slope down. After 15 or 20 minutes skiing, you will arrive at another cable car station, which goes to Grostè. Take it and go up to 2444m. You will love the view and the broad ski slopes. At the Grostè station, you will find the restaurant Stoppani, the ideal location for tanning and relaxing.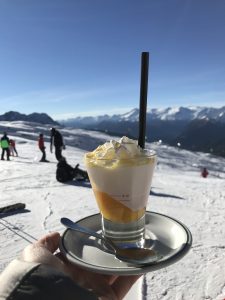 If you drive to the middle station, you will be welcomed by après ski music and a great atmosphere at the ski hut, Boch.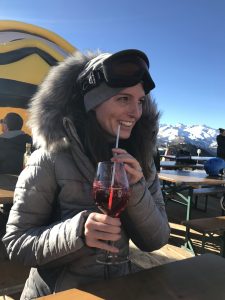 At the ski hut Boch, you will also find Claudio with his Bernardino, called "Meatball". He charges 20€ for five souvenir pictures. From there, you will always get back to Madonna Di Campiglio! It will take about 30 to 45 minutes and the slopes are phenomenal.




The cable car to Cinque Laghi will bring you to a magnificent platform with a stunning panorama. The restaurant next to the cable car is perfect for a cosy stop and lying in the sun. Here you will also find several options for every level but the ski slopes are not that long as they are on Grostè as you are also not that high.
Meet a Ferrari on the mountain
 My favourite chalet, the Fiat chalet, is located at Monte Spinale, which is 2101m high. The ski hut offers drinks and food for a great price! Try the white house wine and don't forget to eat the chips with ketchup and mayonnaise on the terrace. I never had such a gigantic and unique perspective! The walking trail to Madonna Di Campiglio takes about an hour but you can also ski.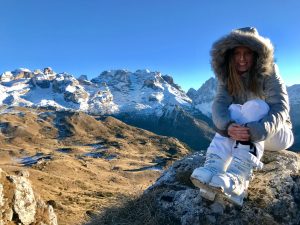 Dolomites






No idea where to spend your time in the afternoon?
Don't worry, you will find loads of shops in Madonna Di Campiglio as well as a small Christmas market. I am sure that you will never get bored during your afternoons! At the gourmet shop, you will find souvenirs for your family and friends at home or buy yourself a little treat! Personally, I liked all the different kind of shopping shops in Madonna Di Campiglio because I did not just find ski clothes but also trendy clothes!










Where to get the best deal?
 Activitybreaks.com offers great deals for a five or seven day ski trip, for example. You will stay at the fantastic hotel Miramonti .




A 7-night package for example is available online here at Hotel Miramonti.
This includes:
7 nights in classic double room in 4* Hotel Miramonti
Half board basis
6 day ski pass
6 day ski equipment hire
1x25min massage
Use of hotel sauna & gym
The price of this starts from 954€ per person.
If you need any further information about Madonna Di Campiglio, you are free to visit the tourist center. It is placed in the heart of Madonna Di Campiglio and every question about your trip can be answered!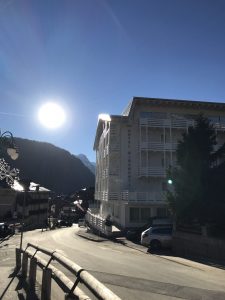 Don't miss the Audi Quattro Ski cup world final
On the 24-26th of March 2017, the Audi Quattro Ski cup world final will take place in Madonna Di Campiglio. Three days of speed, adrenaline, entertainment, excitement and loads of fun! For every winter sport lover a must-see!