Easter Sunday is just around the corner. You're still looking for the perfect gift to surprise your loved ones?
But, wait, you can't manage to get anything. The icing on top, there's no order service anymore! Well, I have a quick solution for you.
What do you need?
A pen, paper bags, a ribbon, and scissors.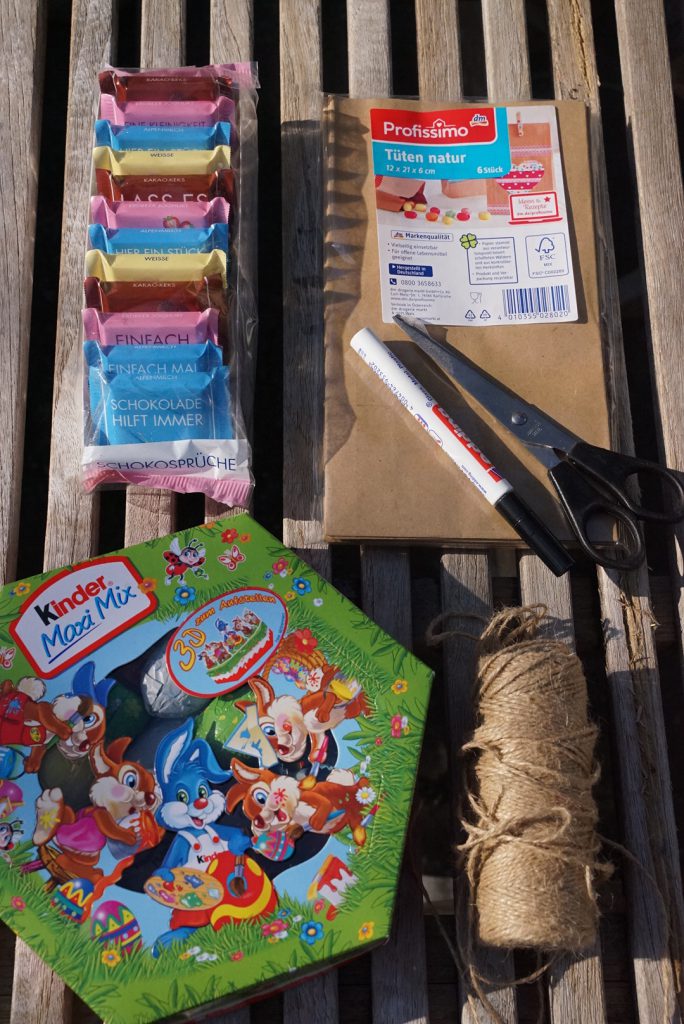 1. Cut the rabbit ears into the paper bags.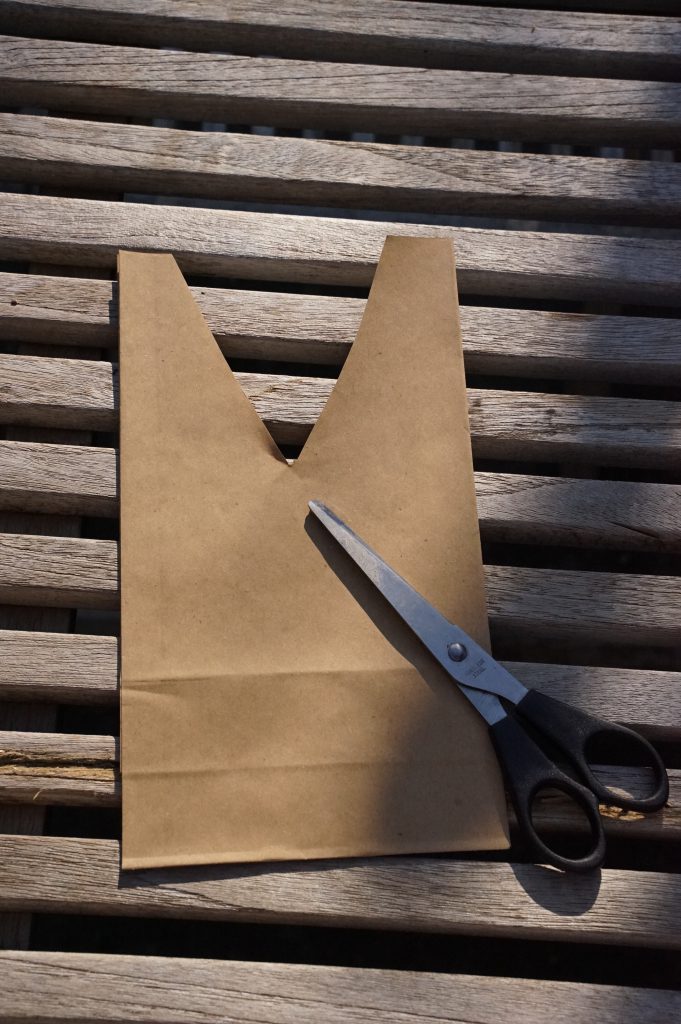 2. Don't open them yet, and try to draw a face as far down as possible.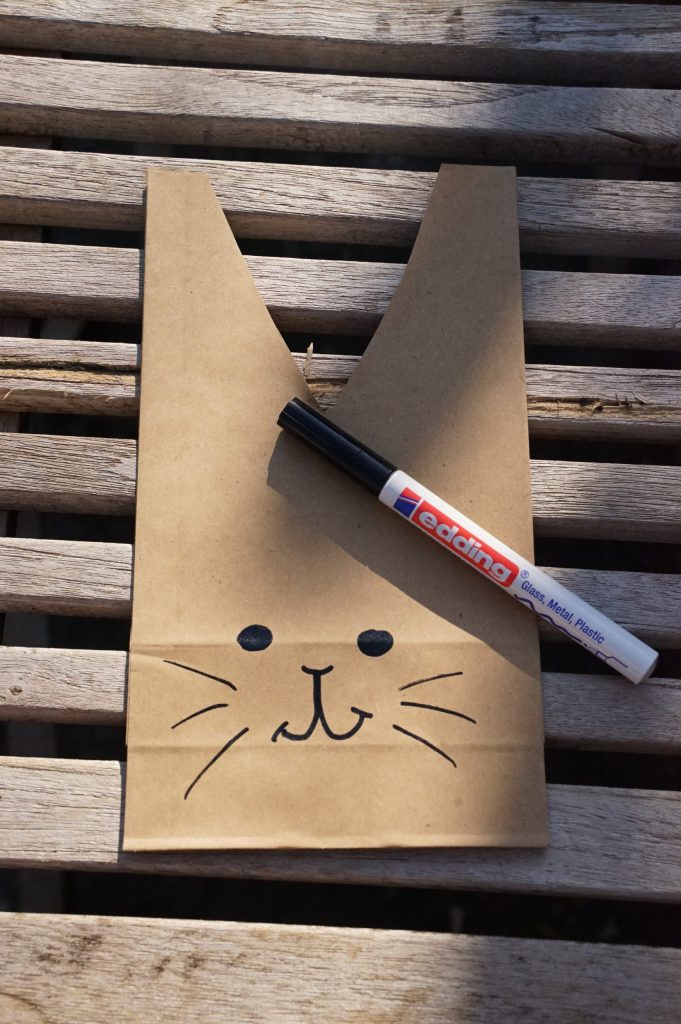 3. Now you can fill the bags. I have mine with chocolate and homemade macarons. If you don't have any sweets at home, you can also fill your bag with a nice saying or a coupon. Moreover, you can paint some eggs and fill the bag with them.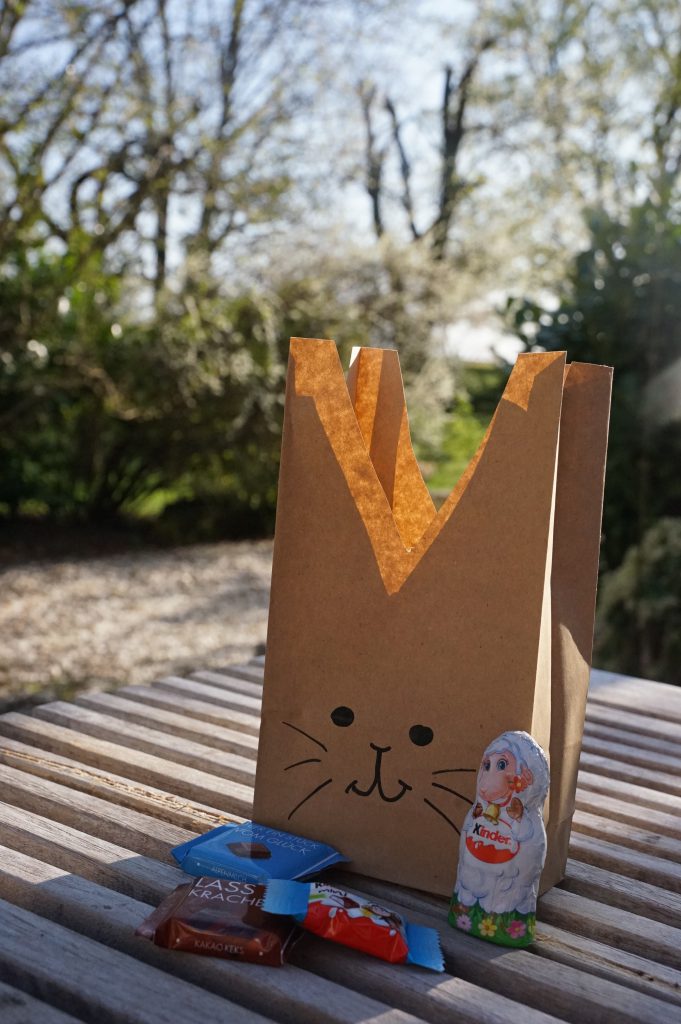 4. Now, tie the bag so that the ears stick out, and the bag looks like an Easter bunny.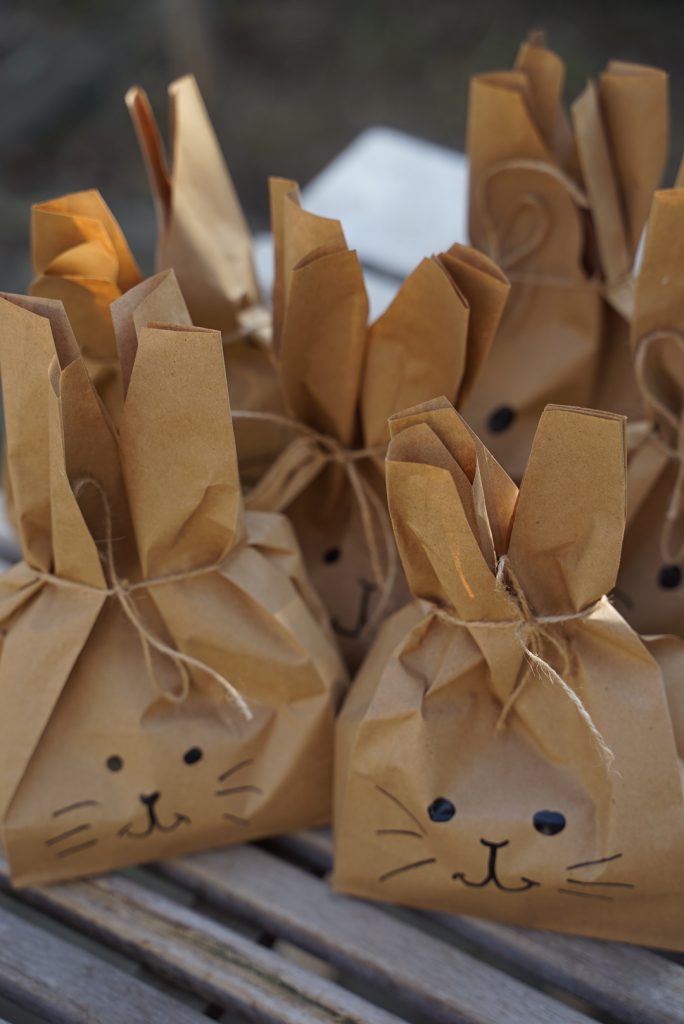 This year I have made a lot of bags. Even if we cannot visit our relatives because of Corona, we can still put a little something in front of the door so that nobody is alone! If you still need decoration ideas for your Easter table, please have a look here.