These days our creative juices are really flowing at home. After three years, we finally decided to decorate our terrace. A bit. But we wanted to keep things as simple, cheap, and useful as possible.
I found my old maypole in the garden, and we came up with the idea to build a decorative ladder out of it. You can, for example, embellish it with hanging vases. Finally, we have a place for all our herbs!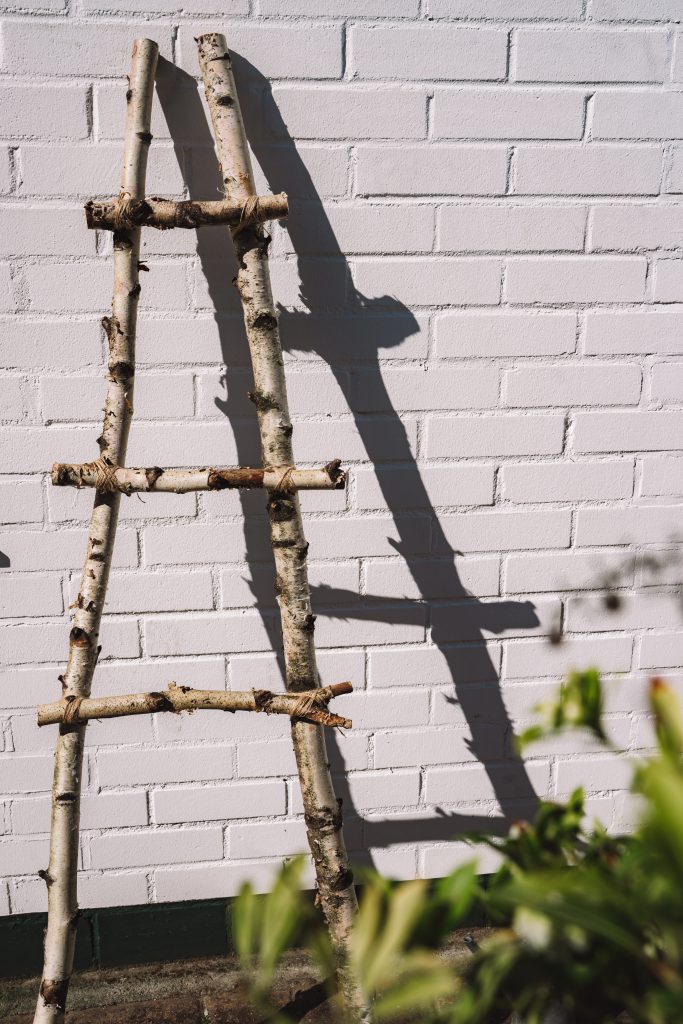 Building a Decorative Ladder by yourself – DIY Tutorial
You don't have a maypole or birch tree at home right now?! No Problem!
If you want to build a cheap decorative ladder, I recommend you to go into the forest and collect branches.
You will also need a string, a saw, and the hanging vases for decoration. Of course you can also decorate the ladder in other ways, e.g. with a chain of lights or candles.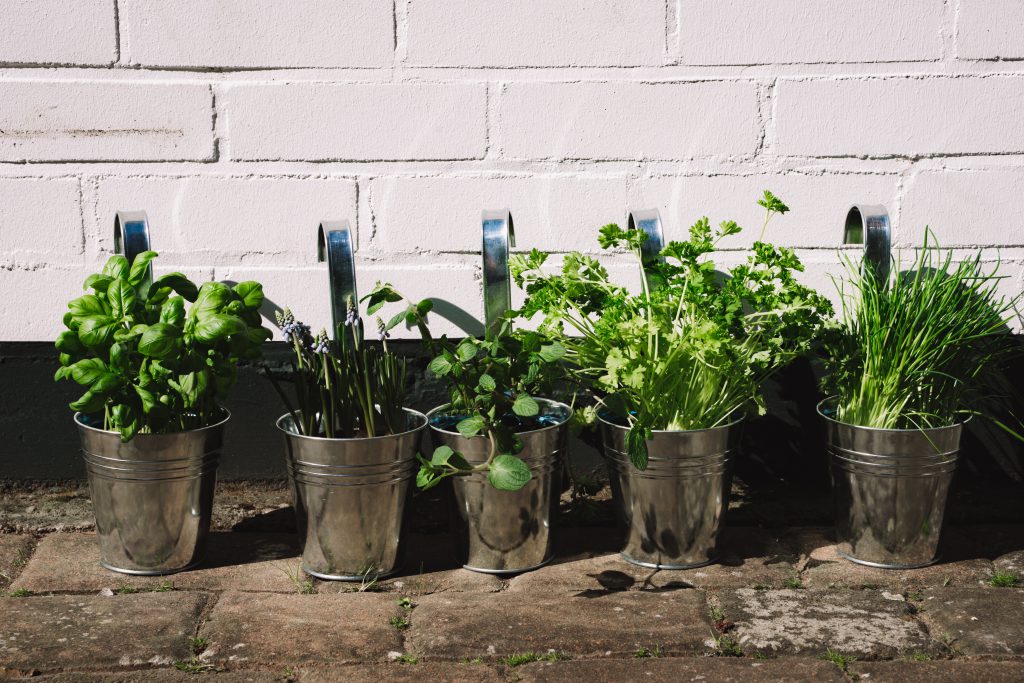 What you need:
Branches
Cord
Saw
Hanging Vases
I bought our herbs for 0,99€ each at Lidl.
Cut your branches to the desired length
Put the branches on the ground and form the A-shape. So you can see where you connect the branches afterwards.
Now you can fix the ends with the string.
Try to fix all the branches relatively tight so that the ladder holds well!
Put up the ladder and decorate it!
My tip: Only get herbs when the ladder is in the shade or inside. Unfortunately, our herbs died after one week. However, we have now put beautiful plants on our ladder!