Riga itinerary : Best things to do in Riga
·      Tour around Old Town

·      Explore the churches

·      See Vilnius from above

·      Make a wish

·      Eat until you explode

·      Visit the local markets

·      Feel like a princess

·      Live in the heart of Vilnius
It's time that you experience something absolutely new and fresh and finally, travel to Vilnius! I bet over half of my readers have not been to Riga, Tallinn or Vilnius. The Baltic States are hands down the trendiest cities. All three of them are characterized by alluring churches, beautiful streets and hip restaurants. Riga is so compact that you can easily explore it within 48 hours. Here are my picks for two great days in Vilnius:
If you want to explore the Old Town, you should start at the city hall. From here you can consider whether you want to turn left or right in the side lanes.
Everywhere you will find quaint and modern cafes, restaurants and cool shops. You will not get lost here and so, just let your gut feeling guide you.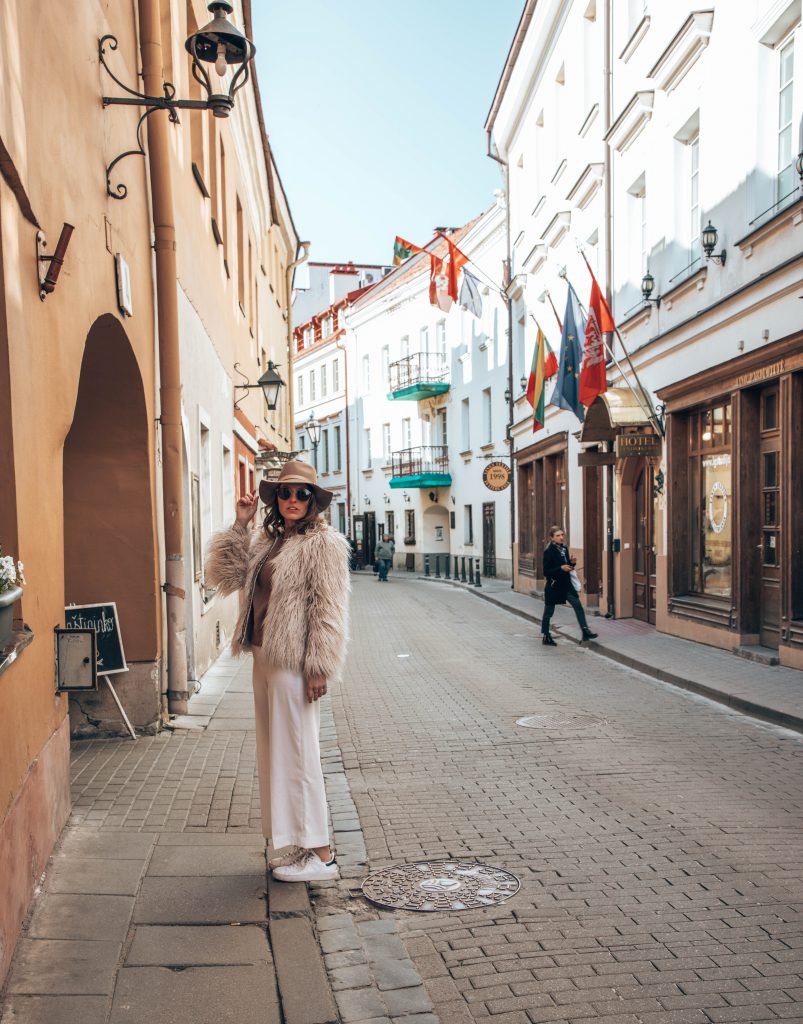 You cannot miss the countless churches in the Old Town. Just a minute away from the Town Hall Square you will find the sweet pastel-colored St. Casimir's Church. The imposing gothic church of St. Anne is close to the city forest. But these are only 2 of 28 churches in the Old Town.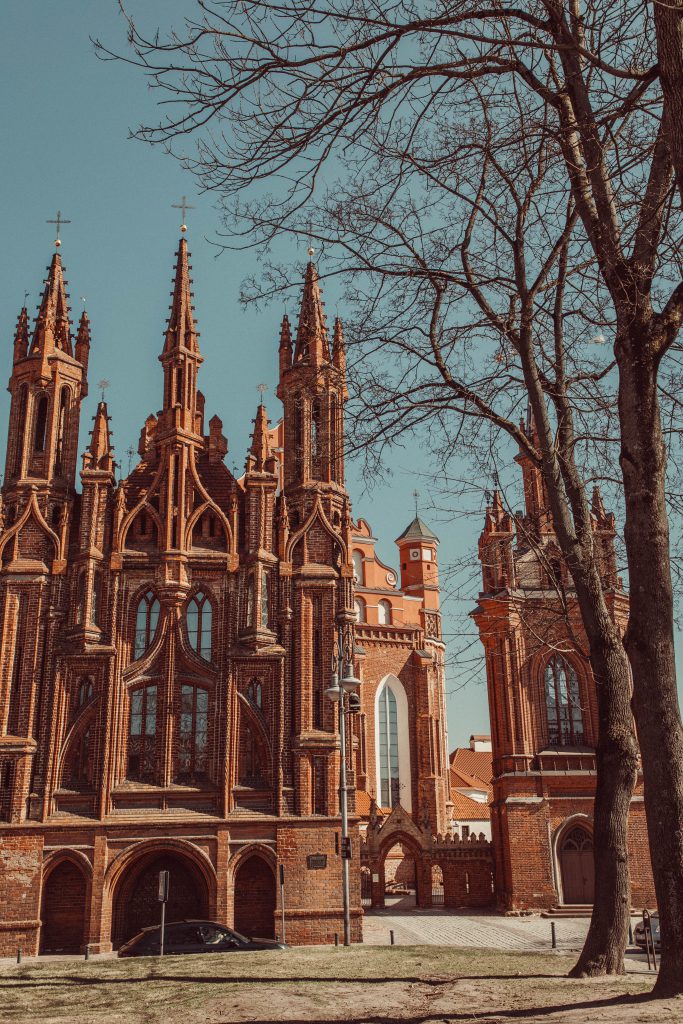 As far as I am concerned I find watching things from above quite charming and beautiful. In Vilnius, I was a little disappointed though as we had laboriously climbed up the bell tower of the Cathedral of Vilnius just to discover that the windows were covered with nets.
Nevertheless, the view is still gorgeous, but it is difficult to get a nice picture of it without having the net in between. Instead, I would rather visit Gediminas Castle and enjoy the free view. The climb takes about 10 minutes. Currently, however, there are construction sites on the platform so, you cannot view every corner of the city from the best angle.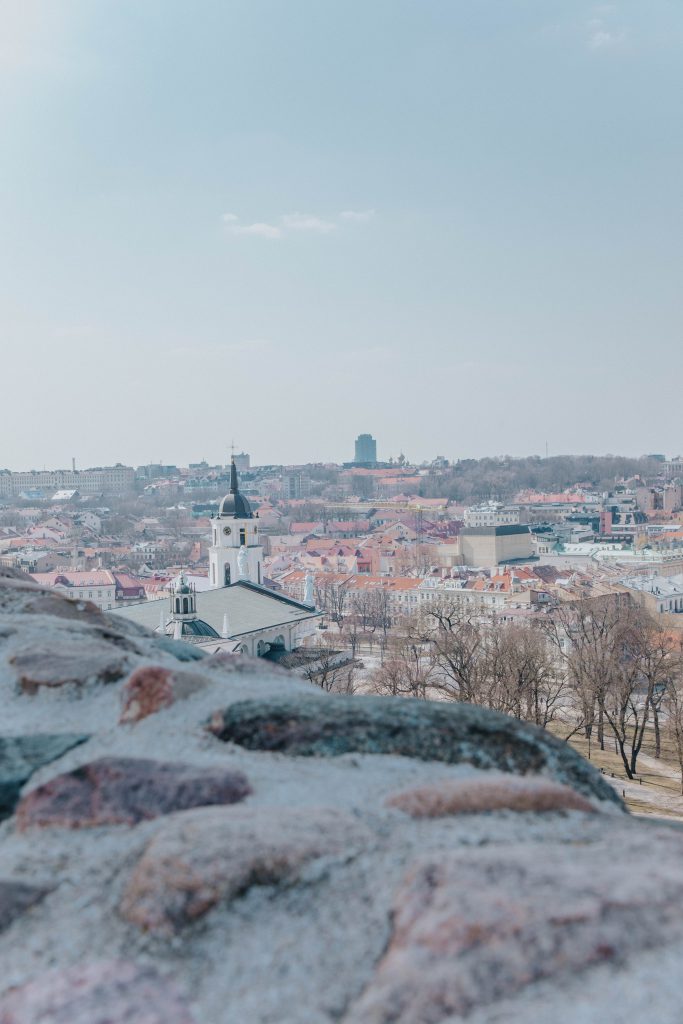 Within walking distance of Gediminas Castle is the Stanislaus Cathedral and the cobblestone "Stebuklas". Stebuklas stands for a miracle. If you want a miracle to happen, you need to stand on the stone, make a wish, and turn 360 degrees. This wish will come true! Directly from here, you will reach the shopping street "Gedimino Street".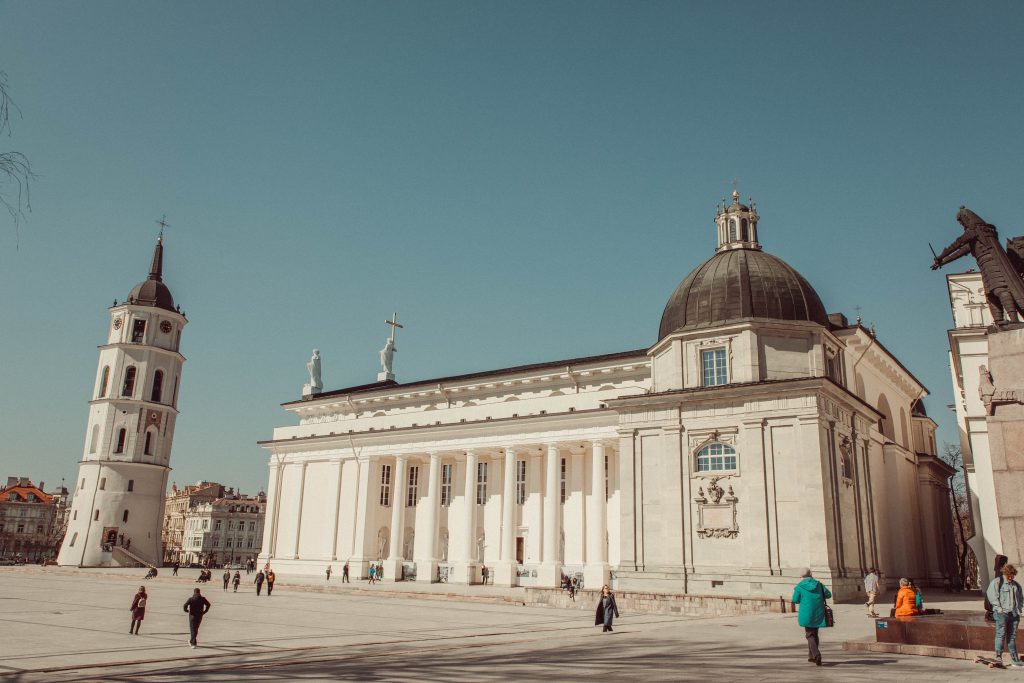 Between a large number of modern and stylish restaurants, it became quite a challenge for us to choose a restaurant for our first night in Lithuania. After we decided where to go, we made our first food stop at the restaurant, Ertlio Namas.
The concept of the restaurant is to cook traditional Lithuanian dishes in a contemporary way and to present them with a little history lesson. We had the 6-course menu and absolutely loved it especially with the accompanying wine. It was a dream! The inconspicuous townhouse in the Old Town is very cozy inside and invites you to a relaxed evening.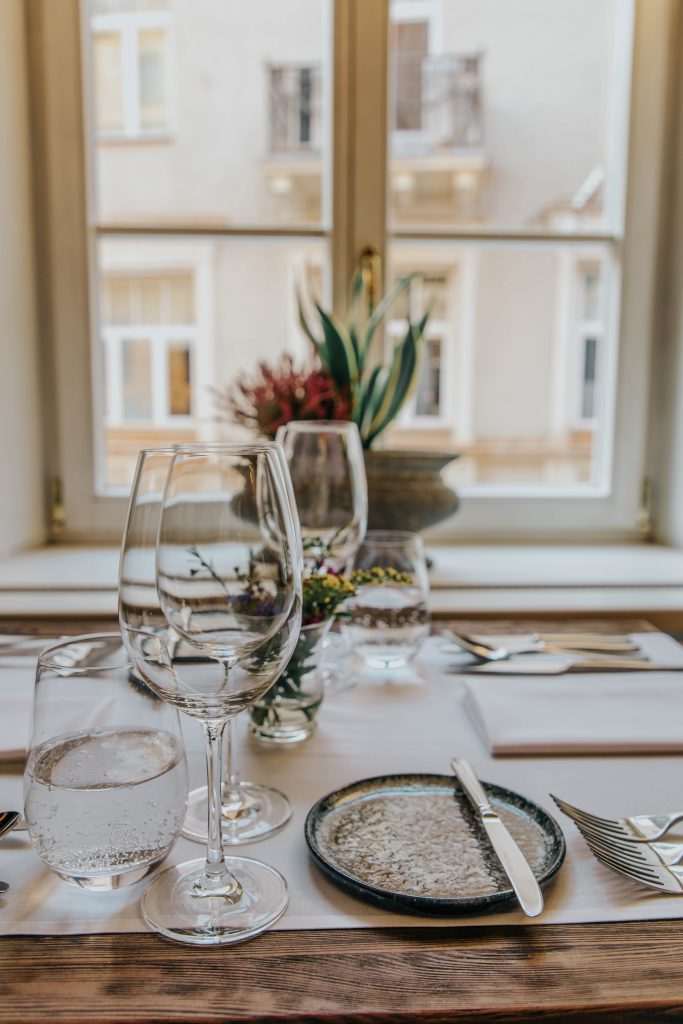 Make sure that you visit these local markets to have a complete and fulfilling experience in Vilnius:
Hales Turgus
The market "Hales Turgus" offers a wide selection of fruits, vegetables, meat, fish and other foods at reasonable prices. There are also many restaurants serving fresh food.
Downtown Food Hall & Cinema Deli
A modern alternative is the market "Downtown Food Hall & Cinema Deli". The trendy        market offers all sorts of kitchens with a central bar under one roof.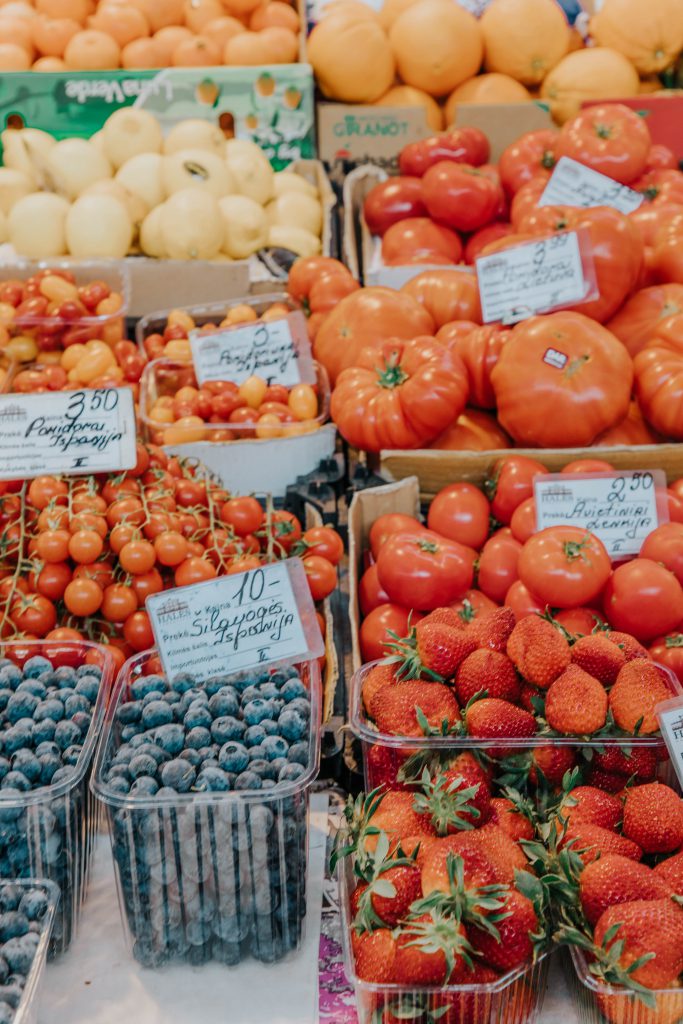 A true dream for women is the Love Story Café in the Old Town. The pink decor and refreshing drinks invite you for a wonderful brunch or afternoon. At the same time, jewelery is being made in the café so, you cannot only have breakfast, try the delicious cakes and chat here but also go for shopping.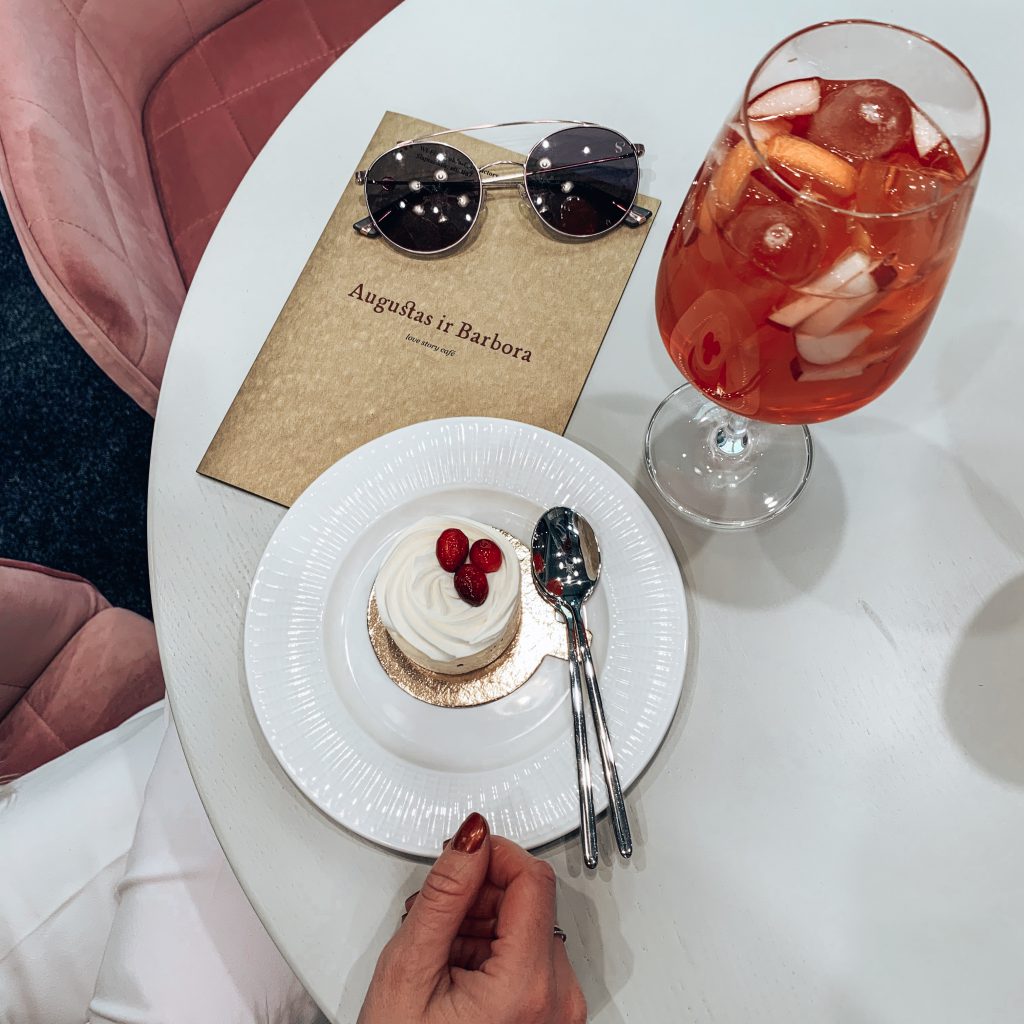 Live in the heart of Vilnius
In Vilnius I had the opportunity to test two different Radisson Blu hotels and these are my experiences in both of them:
Radisson Blu Astorja
The 5-star hotel is located in the middle of the wonderful Old Town. From here you can reach every tourist attraction on foot. There are many great restaurants, bars and shops in the immediate vicinity.
I particularly liked that breakfast buffet and the breakfast area with a direct view of the pastel-colored St. Casimir church. In the morning, in the French restaurant "Astorija Brasserie" you not only enjoy the delicious breakfast but also a wonderful lunch and dinner during the day.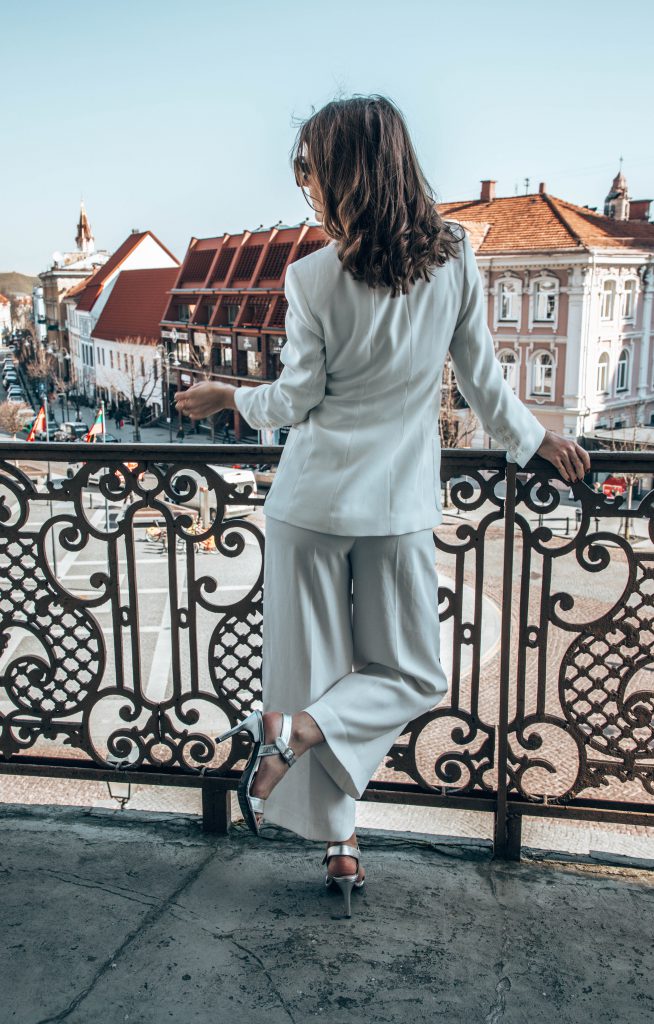 Radisson Blu Hotel Lietuva
Approximately a 10-minute walk from the shopping street in Vilnius is the 4-star Radisson Blu Hotel Lietuva. The modern hotel allows a great view of the whole city. You can either enjoy this view privately in the room or in the Skybar on the top floor.
Being directly above the river, it invites its guests for an energizing and refreshing jogging session. Right next to the hotel is a Vapiano and a shopping center.
Both hotels have spacious and clean rooms that invite only to a city trip to Vilnius.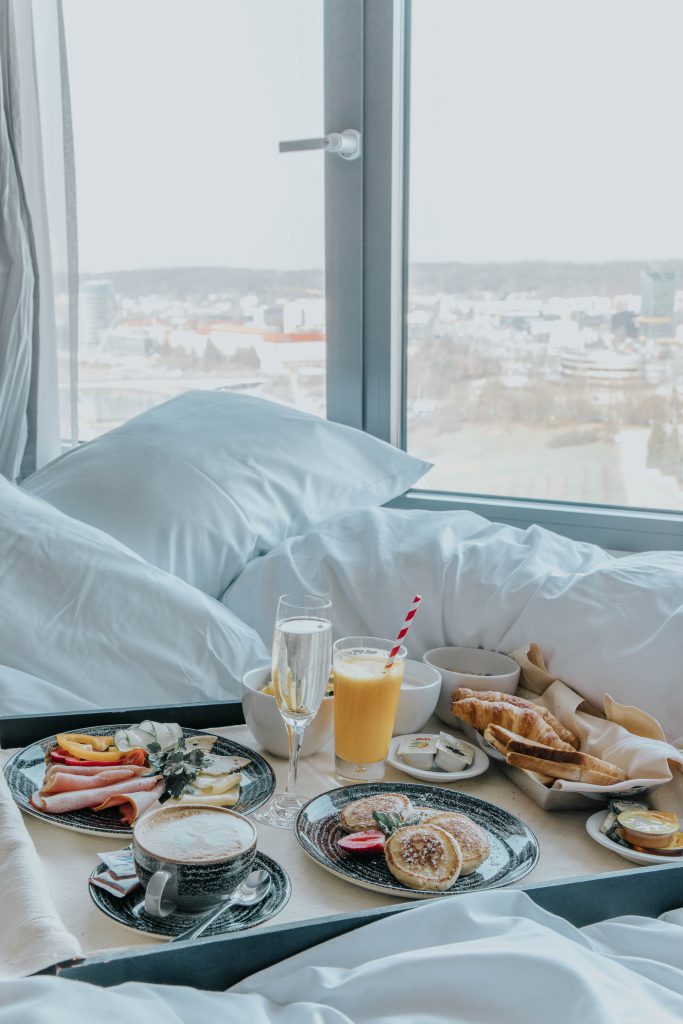 GER
Macht doch mal etwas Neues und reist nach Vilnius! Ich wette das über die Hälfte meiner Leser noch nicht in Riga, Tallinn oder Vilnius war! Dabei sind die baltischen Staaten die absoluten Trendstädte! Alle 3 Städte sind geprägt von wundervollen Kirchen, prachtvollen Gassen und hippen Restaurants. Riga ist so kompakt, dass ihr es kinderleicht innerhalb von 48 Stunden erkunden könnt. Hier ist meine Auswahl für zwei großartige Tage in Vilnius!
Wenn ihr die Altstadt erkunden wollt, solltet ihr am Rathaus loslegen. Von hier aus könnt ihr euch überlegen, ob ihr links oder recht in die Seitengassen abbiegen möchtet. Überall findet ihr urige sowie moderne Cafés, Restaurants und coole Shops. Ihr könnt euch auf keinen Fall verlaufen und solltet euch einfach von eurem Bauchgefühl führen lassen!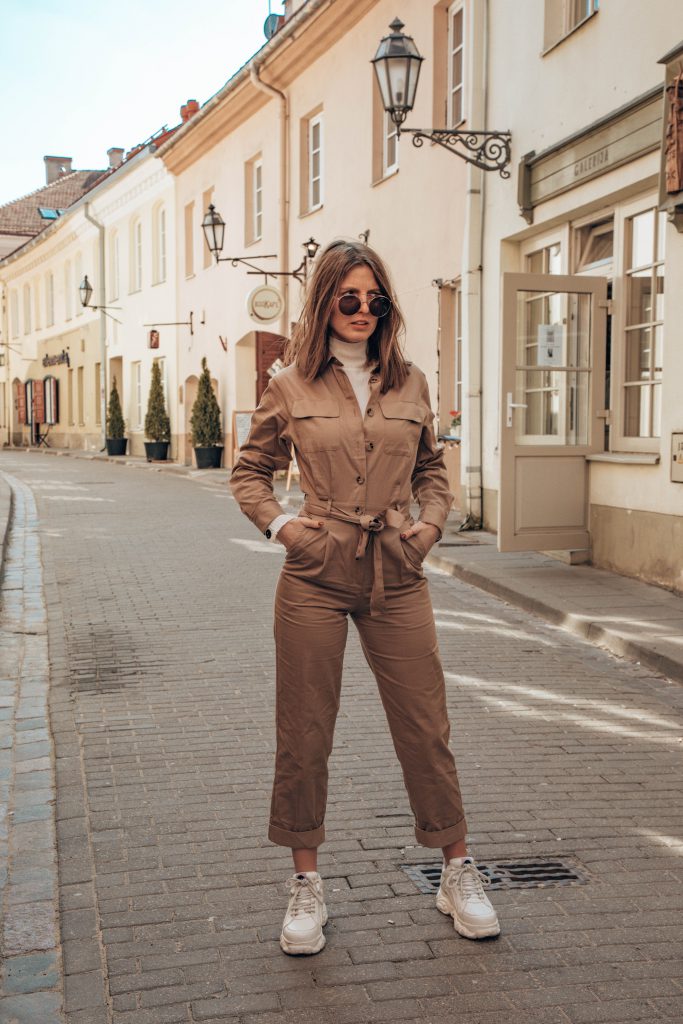 Die unzähligen Kirchen in der Altstadt könnt ihr gar nicht verpassen. Nur eine Minute entfernt von dem Rathausplatz findet ihr die süße pastellfarbene St. Kasimir-Kirche. Die imposante, gotische Kirche St. Anne ist in der Nähe vom Stadtwald nicht zu übersehen!  Dies sind aber auch nur 2 von 28 Kirchen in der Altstadt.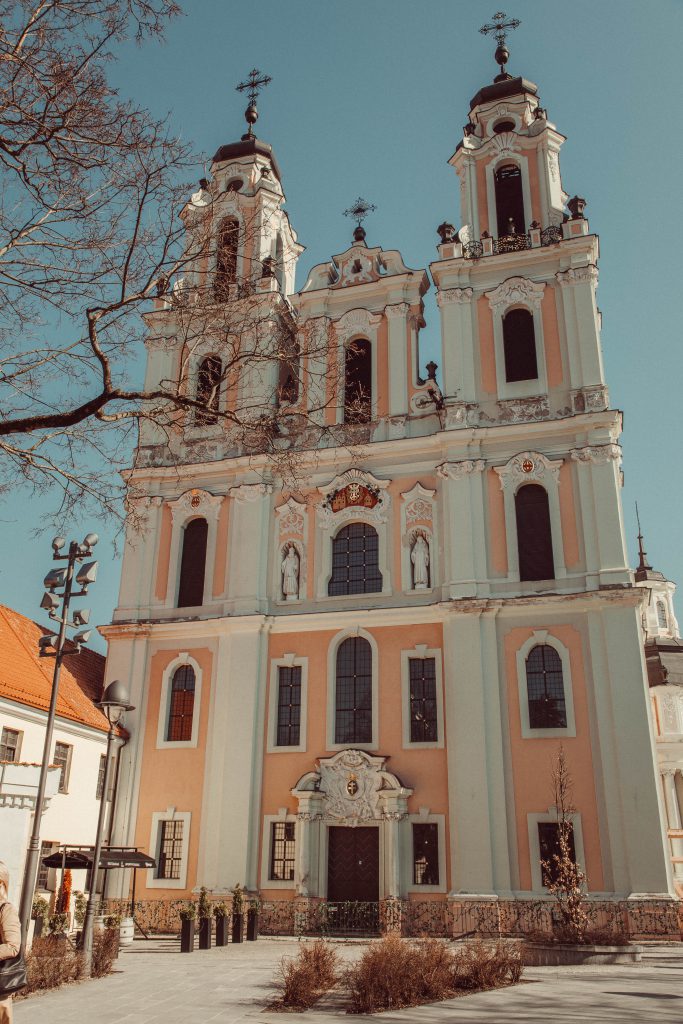 Fast jeden Ort schaue ich mir am liebsten von oben an! In Vilnius war ich etwas enttäuscht, als wir mühevoll den Glockenturm der Kathedrale von Vilnius hochgeklettert sind und festgestellt haben, dass die Fenster mit Netzen bespannt sind. Trotzdem ist der Blick nicht schlicht! Allerdings ist es schwierig ein schönes Bild ohne Netz zu bekommen.
Da würde ich eher Gediminas Castle besuchen und den kostenlosen Blick genießen! Der Aufstieg dauert ungefähr 10 Minuten. Momentan sind jedoch Baustellen auf der Plattform, dass man nicht jeden Winkel der Stadt aus der besten Perspektive sichten kann.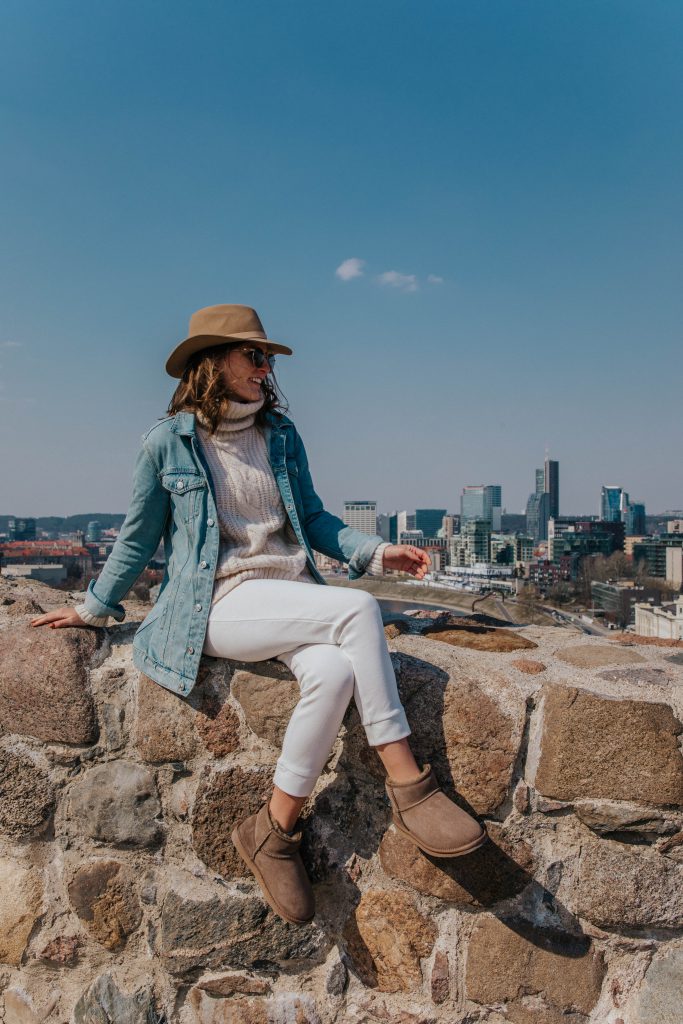 Nur wenige Gehminuten von Gediminas Castle befindet sich die Kathedrale Stanislaus und der Pflasterstein "Stebuklas". Stebuklas heißt das Wunder. Wenn ihr wollt, dass ein Wunder geschieht, müsst ihr euch auf den Stein stellen, etwas wünschen und euch um 360 Grad drehen. Dieser Wunsch geht in Erfüllung!
Direkt von hier gelangt ihr zur Einkaufsstraße "Gedimino Street".
Bei der Anzahl von modernen und stylishen Restaurants fiel es uns gar nicht so einfach eine Auswahl für unseren ersten Abend in Litauen zu finden. Es hat uns dann in das Restaurant, Ertlio Namas, verschlagen. Das Konzept des Restaurants ist es traditionelle litauische Gerichte zeitgemäß zu kochen und mit Erklärung zur Geschichte zu präsentieren. Wir hatten das 6 Gänge Menü und waren begeistert! Vor allem von der Weinbegleitung! Ein Traum! Das unscheinbare Stadthaus in der Altstadt ist von innen sehr gemütlich eingerichtet und lädt zu einem entspannten Abend ein!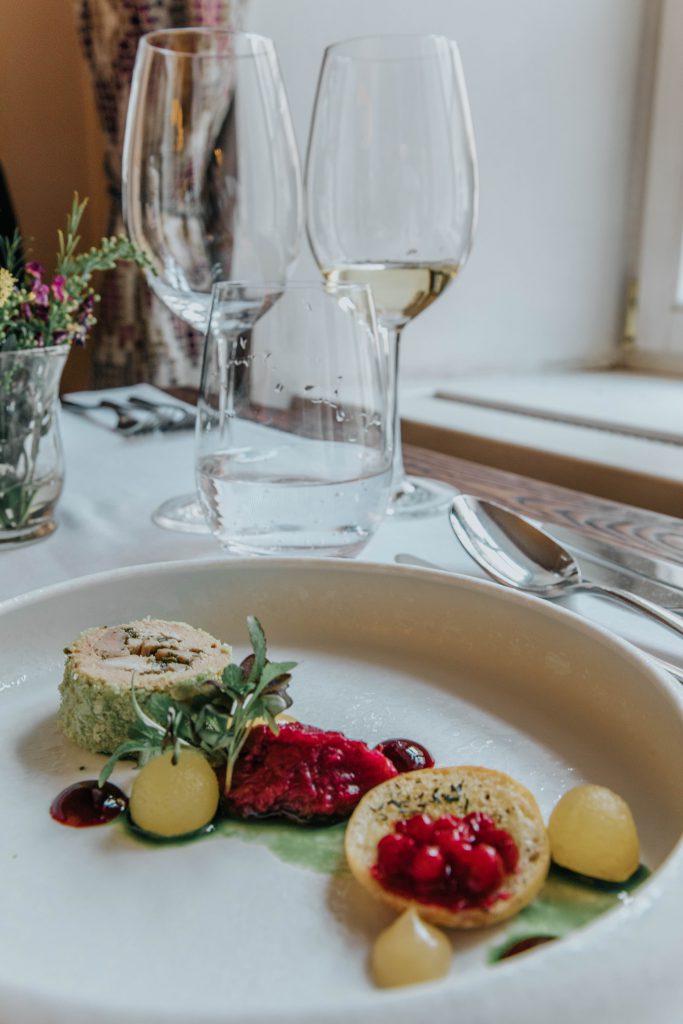 Hales Turgus
Der Markt "Hales Turgus" bietet eine große Auswahl an Obst, Gemüse, Fleisch, Fisch und anderen Lebensmitteln zu günstigen Preisen. Es gibt auch viele Restaurants, die frische Gerichte servieren!
Downtown Food Hall & Kino Deli
Eine moderne Alternative ist der Markt "Downtown Food Hall & Kino Deli". Der trendige Markt bietet alle möglichen Küchen mit einer zentralen Bar unter einem Dach an!
Ein wahrer Traum für Frauen ist das Love Story Café in der Altstadt! Die rosafarbene Einrichtung und die individuellen Drinks laden zu einem wundervollen Brunch oder Nachmittag ein! In dem Café wird zeitgleich auch noch Schmuck hergestellt! Ihr könnt also nicht nur frühstücken, die leckeren Torten probieren und quatschen, sondern auch shoppen!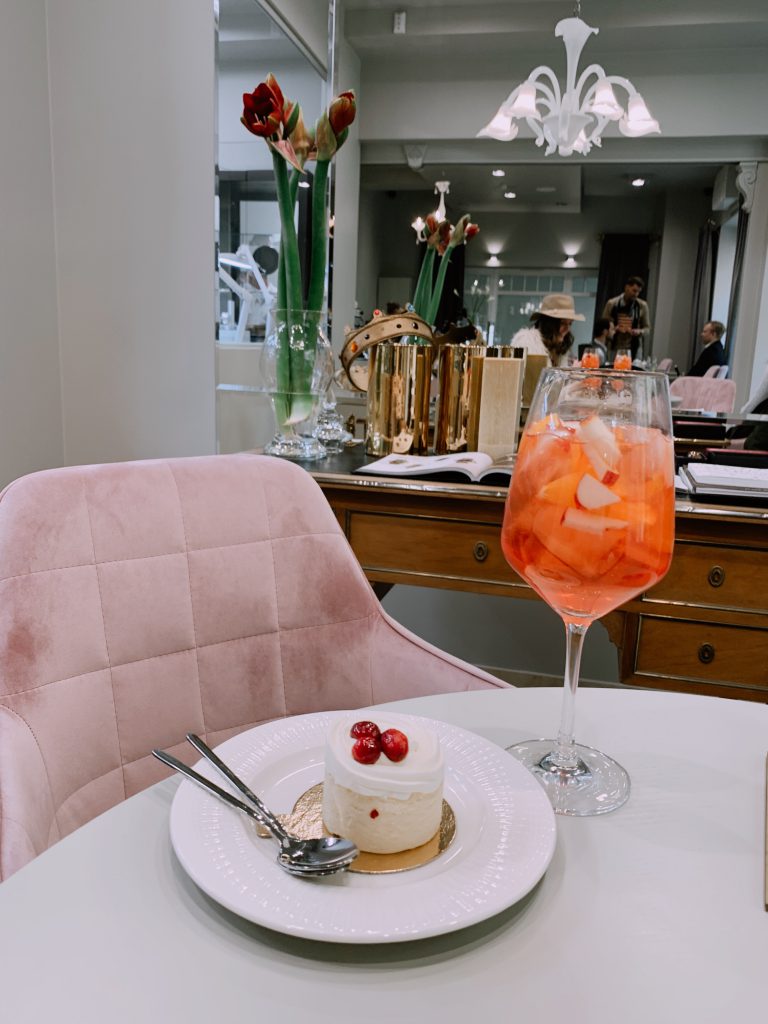 Live in the heart of Vilnius
In Vilnius hatte ich die Gelegenheit zwei unterschiedliche Radisson Blu Hotels zu testen.
Radisson Blu Astorja
Das 5 Sterne Hotel liegt inmitten der wundervollen Altstadt! Von hier aus könnt ihr jede Sehenswürdigkeit zu Fuß erreichen. Zahlreiche tolle Restaurants, Bars und Geschäfte liegen in der direkten Nachbarschaft. Besonders gefallen hat mir, dass Frühstücksbuffet und der Frühstücksbereich mit direktem Blick auf die pastellfarbene St. Kasimir-Kirche. In dem französischen Restaurant "Astorija Brasserie"  genießt ihr morgens nicht nur das leckere Frühstück, sondern tagsüber auch ein wunderbares Mittags- und Abendessen.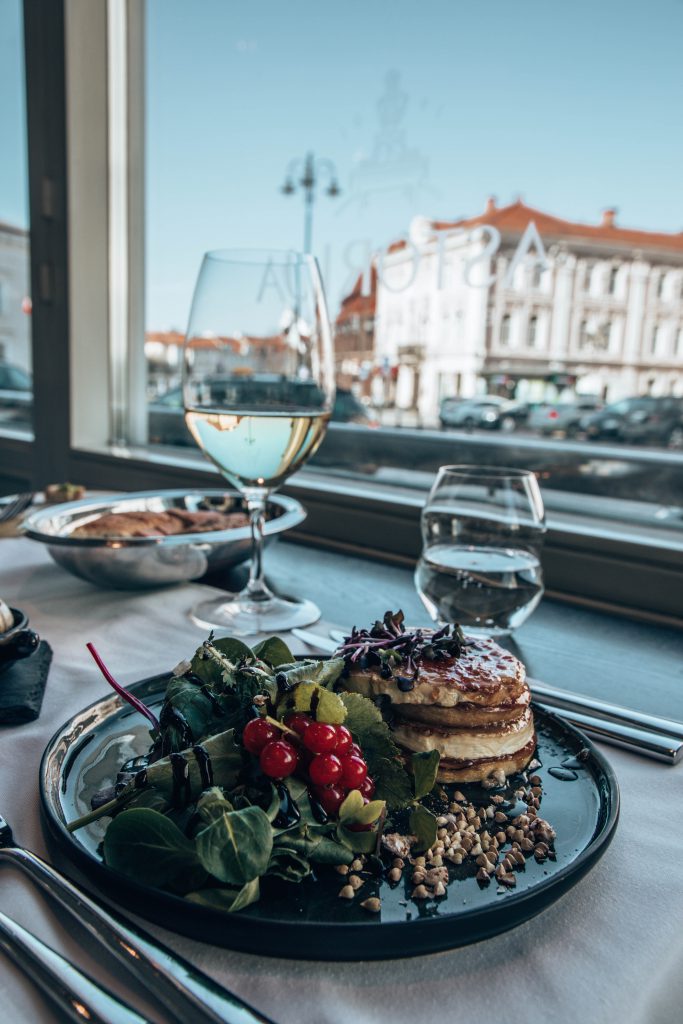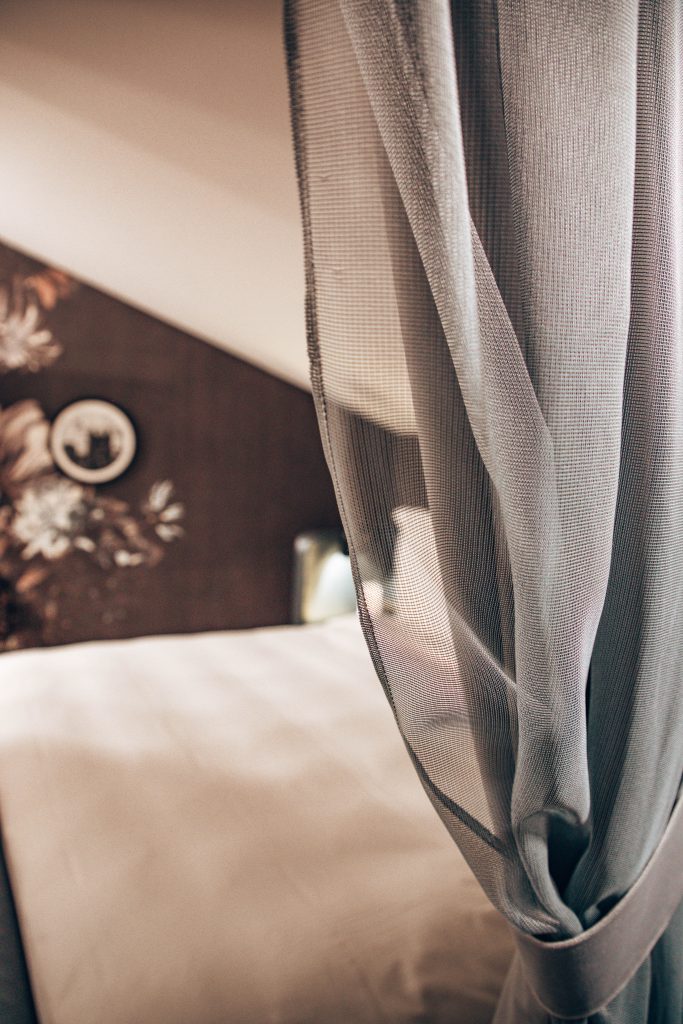 Radisson Blu Hotel Lietuva
Ca. 10 Gehminuten von der Einkaufsstraße in Vilnius befindet sich das 4 Sterne Radisson Blu Hotel Lietuva. Das modern gestaltete Hotel ermöglicht einen tollen Blick über die ganze Stadt. Man kann diesen Blick entweder privat im Zimmer genießen oder in der Skybar im obersten Stockwerk. Die direkte Lage am Fluss lädt zu einer Joggingrunde ein! Direkt neben dem Hotel befindet sich ein Vapiano und ein Shoppingcenter.
Beide Hotels verfügen über geräumige und saubere Zimmer, die nur zu einem Städtetrip nach Vilnius einladen.