If you love the luxurious lifestyle, the discerning nightlife, and the stunning natural beauty, Mykonos is the perfect Greek island for you.
While Santorini is famous for its sunset, Mykonos has made a name for cool clubs and great parties. If you want to experience it to the fullest, there is no better place than the Cavo Tagoo Hotel. Often, 5-star hotels are rather conservative and fussy, but the Cavo Tagoo Hotel is the absolute opposite.
Wenn ihr den luxuriösen Lebensstil, das anspruchsvolle Nachtleben und die atemberaubenden Naturschönheiten liebt, ist Mykonos die perfekte griechische Insel für euch.
Während Santorini bekannt ist für seinen Sonnenuntergang, hat Mykonos sich einen Namen für coole Clubs und große Parties gemacht. Wenn ihr es in vollen Zügen erleben möchten, gibt es keinen besseren Ort als das Cavo Tagoo Hotel.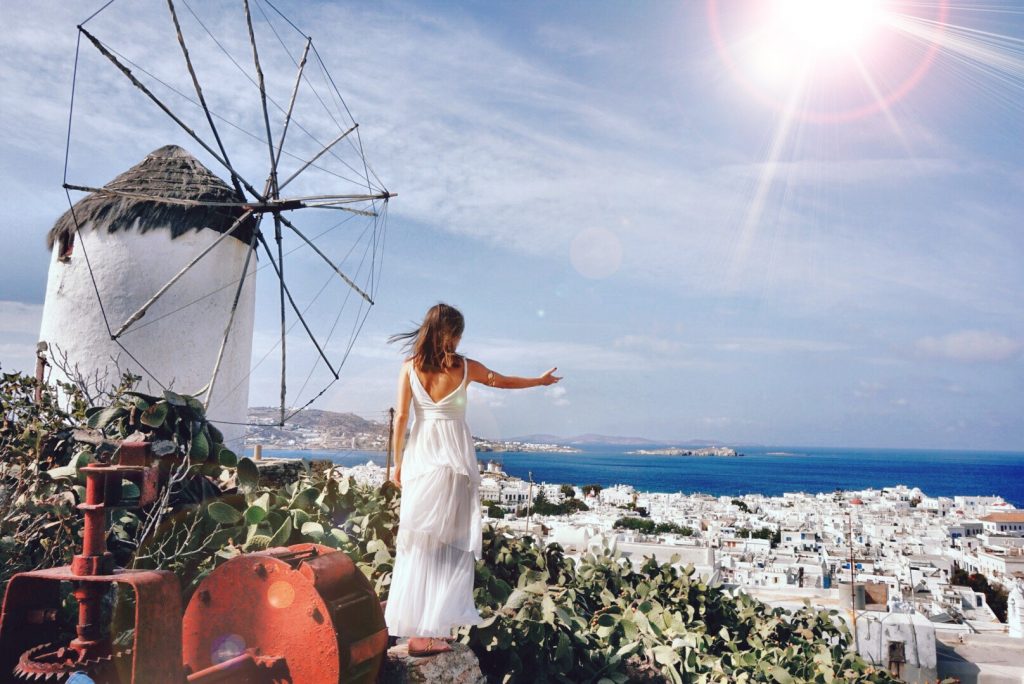 When we arrived at the port in Mykonos, I was really thrilled by our shuttle driver, Nick. Nick entertained us very well with cool lounge music on the 4-minute drive from the port to the hotel. He even recognized us in the evening when we were at the Mykonos city center and he took us back to the hotel. Although Mykonos is only about 10 minutes walk from the hotel, we did not have to walk because of Nick's help. He is such a cool and nice guy.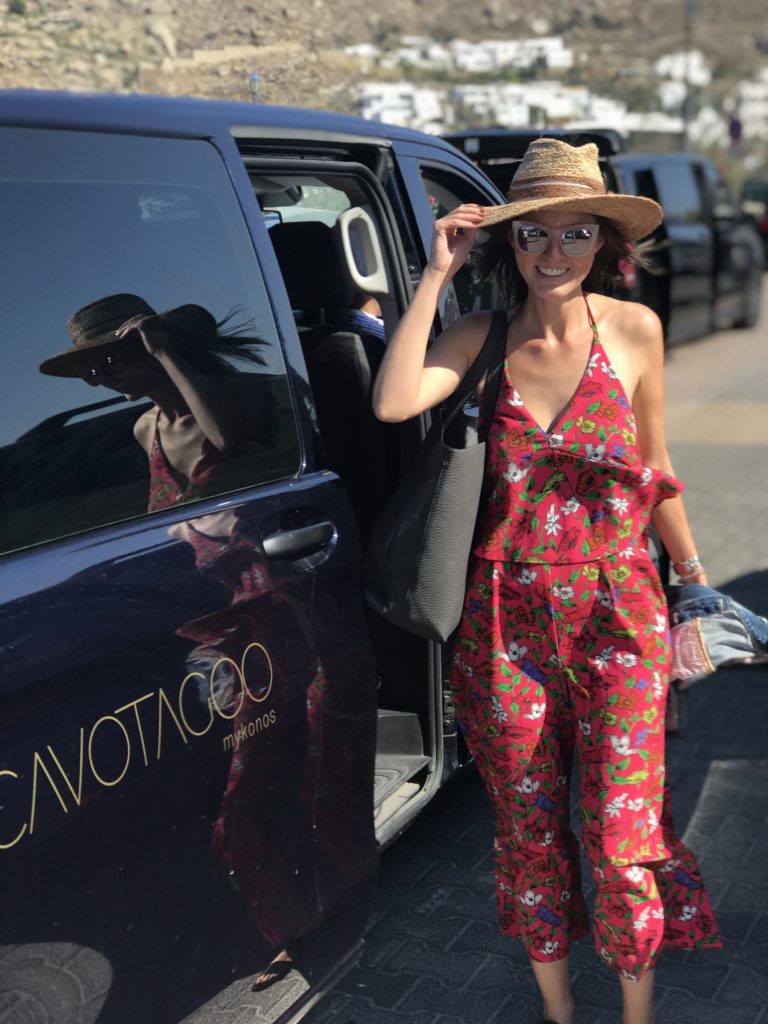 Bei unserer Ankunft am Hafen in Mykonos war ich schon total begeistert von unserem Shuttle Service Fahrer, Nick. Oftmals sind 5 Sterne Hotels eher etwas konservativ und "etepetete" aber das Cavo Tagoo Hotel ist das absolute Gegenteil. Nick hat uns mit cooler Lounge Music auf der 4-minütigen Fahrt vom Hafen zum Hotel sehr gut unterhalten. Nick hat uns sogar abends in Mykonos auf der Straße wiedererkannt und mit zurück ins Hotel genommen. Obwohl Mykonos nur ca. 10 Minuten zu Fuß vom Hotel entfernt ist 😉 . Er ist wirklich super cool und nett!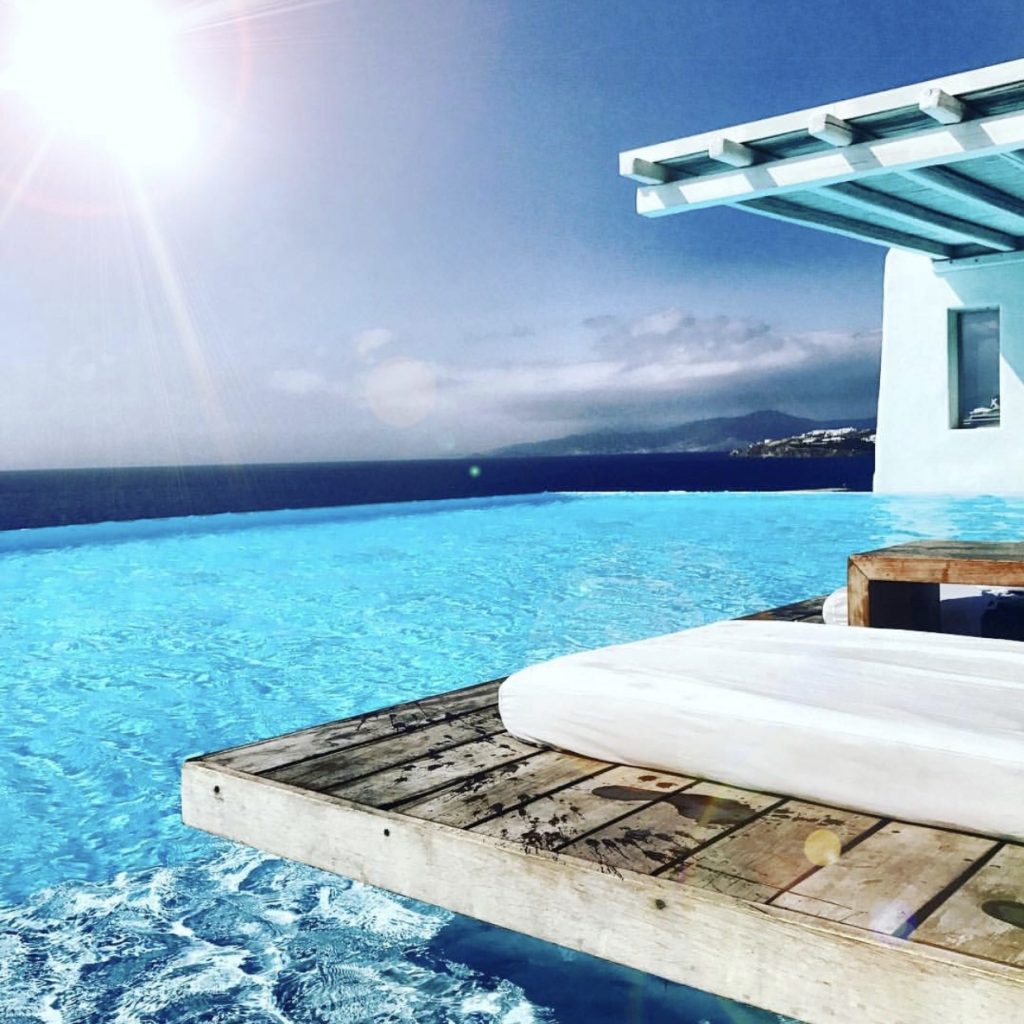 Back to our trip 🙂 … As soon as we arrived, I was astonished! In the glamorous and modern lobby, I immediately felt welcome. At the pool, I could directly recognize some blogger colleagues. Later, I noticed that not all guests were bloggers ;-), but many in the Cavo Tagoo Hotel simply like to use the scenery and take pictures of themselves. I liked it a lot! It did not bother anyone when it took about an hour to get my perfect breakfast pic. In general, I felt very comfortable doing what I wanted to do without being stared at.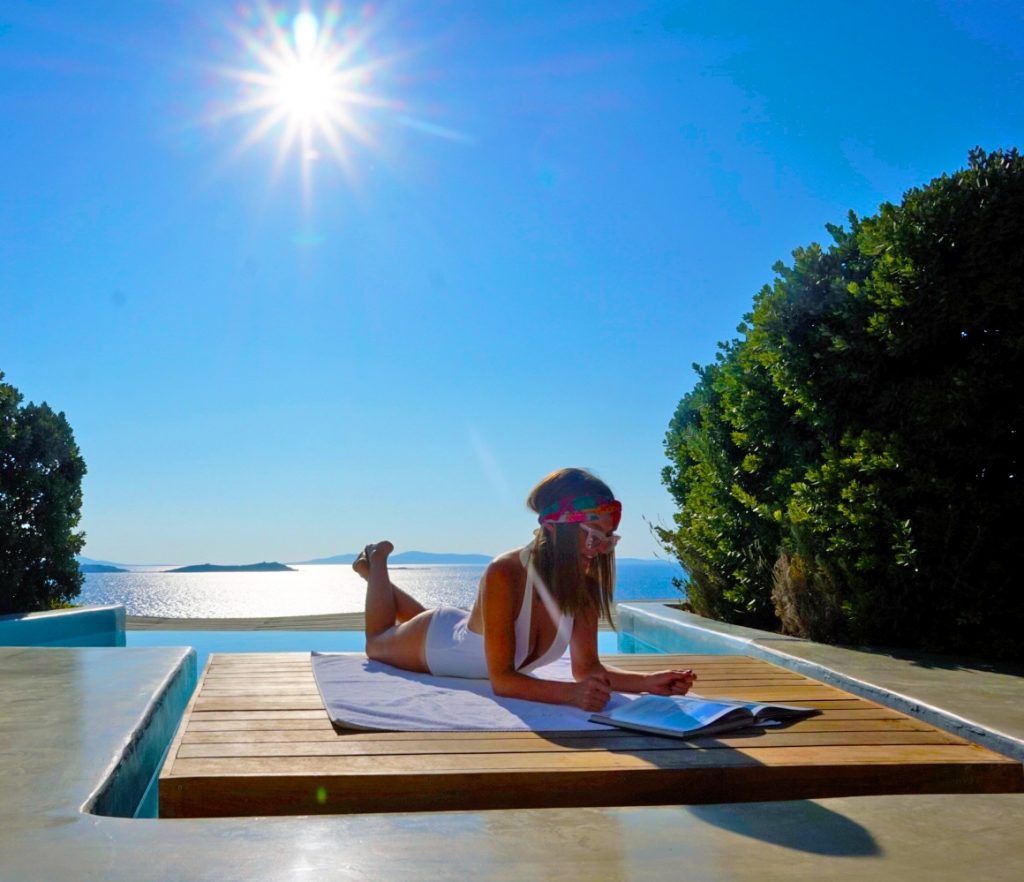 Zurück zu unserer Reise 🙂 … Kaum waren wir angekommen, kam ich aus dem Staunen nicht mehr heraus! In der glamourösen und modernen Lobby habe ich mich sofort willkommen gefühlt. Am Pool habe ich direkt einige Blogger-Kollegen erkennen können bzw. habe ich auch später festgestellt, dass nicht alle Gäste Blogger waren, sondern viele im Cavo Tagoo Hotel einfach gerne die Kulisse nutzen und ein Bild von sich machen. Das hat mir übrigens besonders gut gefallen! Es hat niemanden gestört, wenn ich eine Stunde lang beim Frühstück versucht habe ein Bild von meinem Frühstück zu machen. Generell habe ich mich sehr wohl dadurch gefühlt, dass man tun und machen konnte, was man möchte.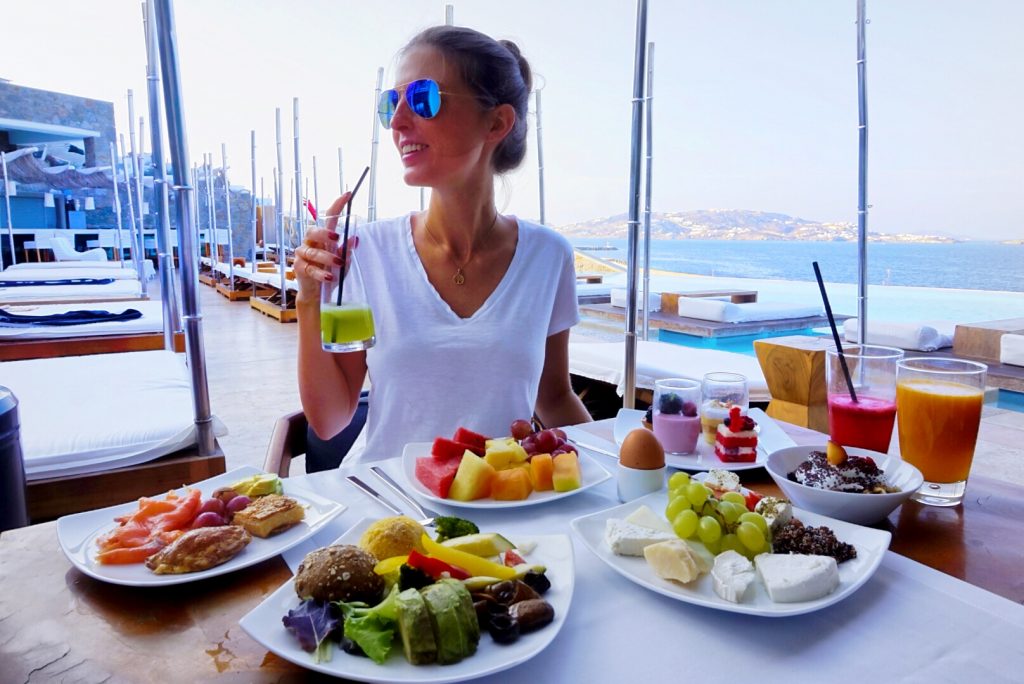 Overall, we spent 3 days on Mykonos and could not leave our hotel because it is so relaxing and cool. Each room, suite, and villa is individually decorated and all have a private Jacuzzi bath and a sea view. We were lucky and could enjoy our own pool on our terrace.
At Cavo Tagoo Mykonos, you really experience the "Golden Side of Life".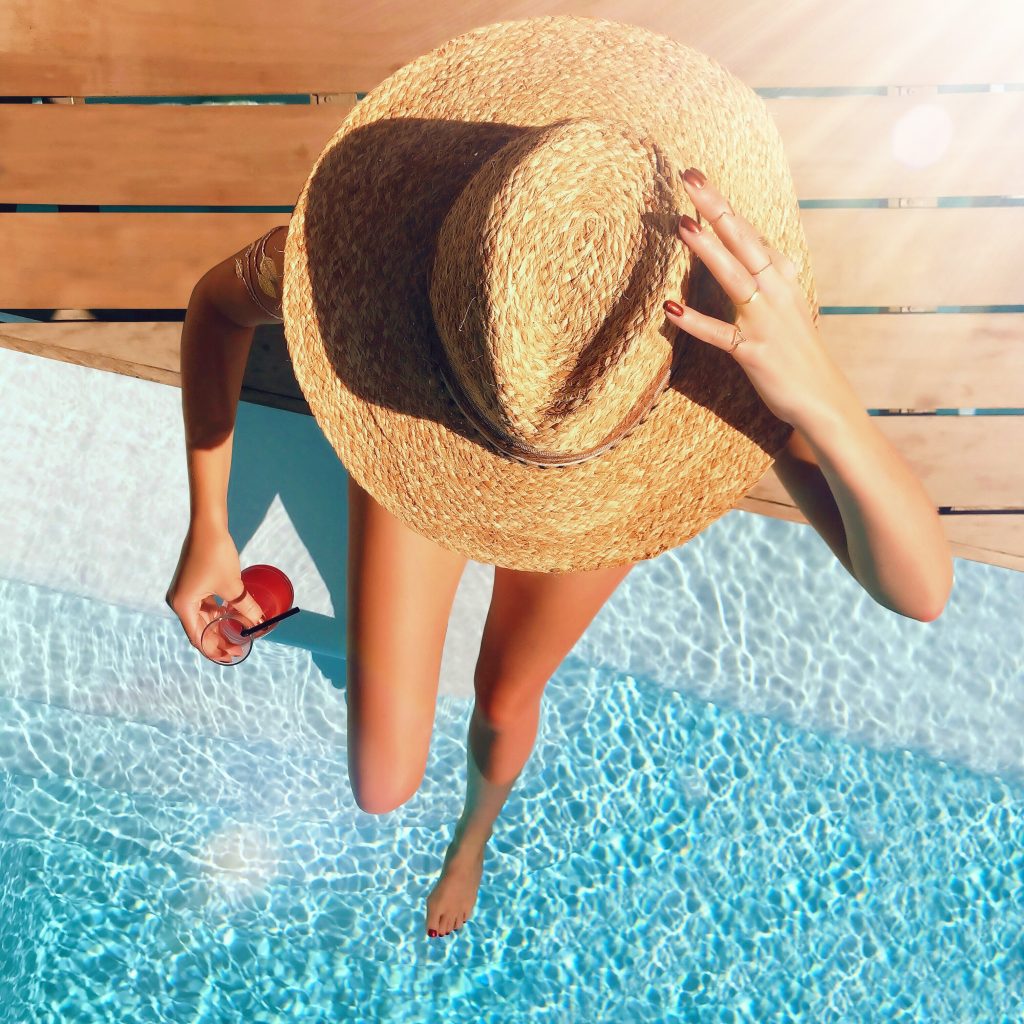 Insgesamt waren wir 3 Tage auf Mykonos und konnten unser Hotel kaum verlassen, weil es so entspannend und cool ist. Jedes Zimmer, jede Suite und jede Villa ist individuell eingerichtet und alle haben eine eigene Whirlpool-Badewanne und Meerblick. Wir hatten sogar Glück und konnten einen eigenen Pool am Zimmer genießen.
Hier erlebt man wirklich "the Golden Side of Life"