Recently I was lucky to visit the warm paradise of the Maldives again – five splendid days of luxuriating on private beaches, basking in balmy weather and weightless freedom. The powdery blue Indian Ocean is home to this cluster of 26 atolls, shaping a tropical nation out of coral islands and layered reefs.
Shortly before landing in Male you can admire all the paradisiacal islands! Make sure you get a window seat!! Upon arrival at Male International Airport, I was whisked away to my island of stay by speed boat. For 50 minutes, I enjoyed an endless sprawl of blue sea and surprisingly, Wi-Fi! You can post scenic Instagram stories real time.
As beautiful as the surroundings were, one highlight of my trip was definitely my temporary fort: the resort OBLUE SELECT. Newly opened, Sangeli's branch is the youngest addition to long-established Atmosphere Hotels & Resorts, a brand known for their many-star deluxe accommodations in the Indian Ocean. Emphasizing a hassle-free experience, the resort offers a comfortable atmosphere amid natural attractions and supplementary facilities. You can expect very quality service; the staff is extremely friendly and always ready to gift you with a smile.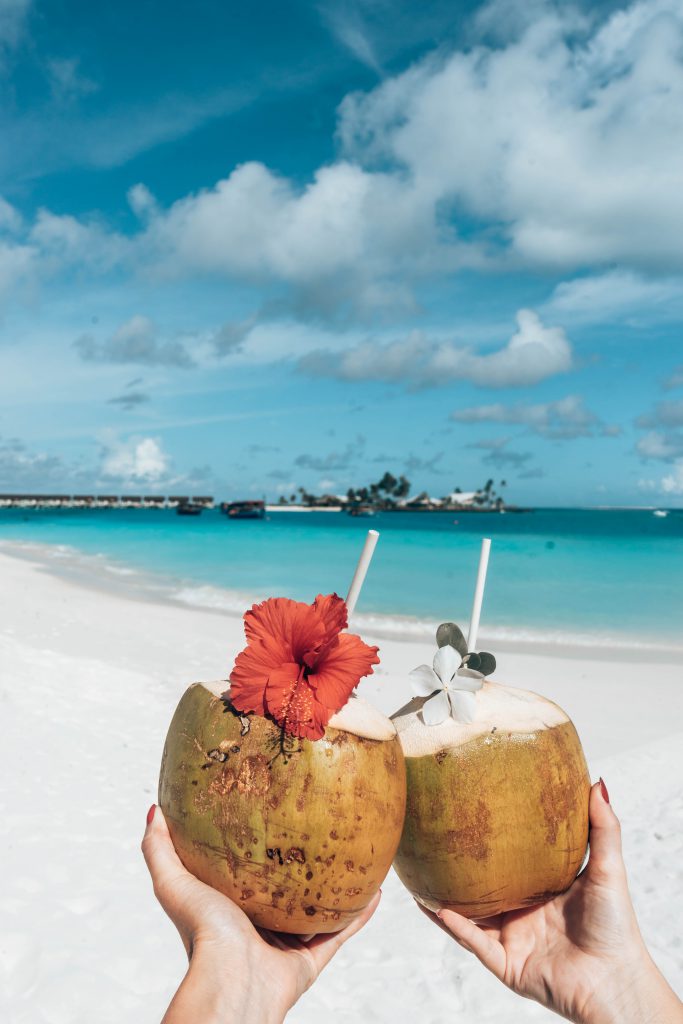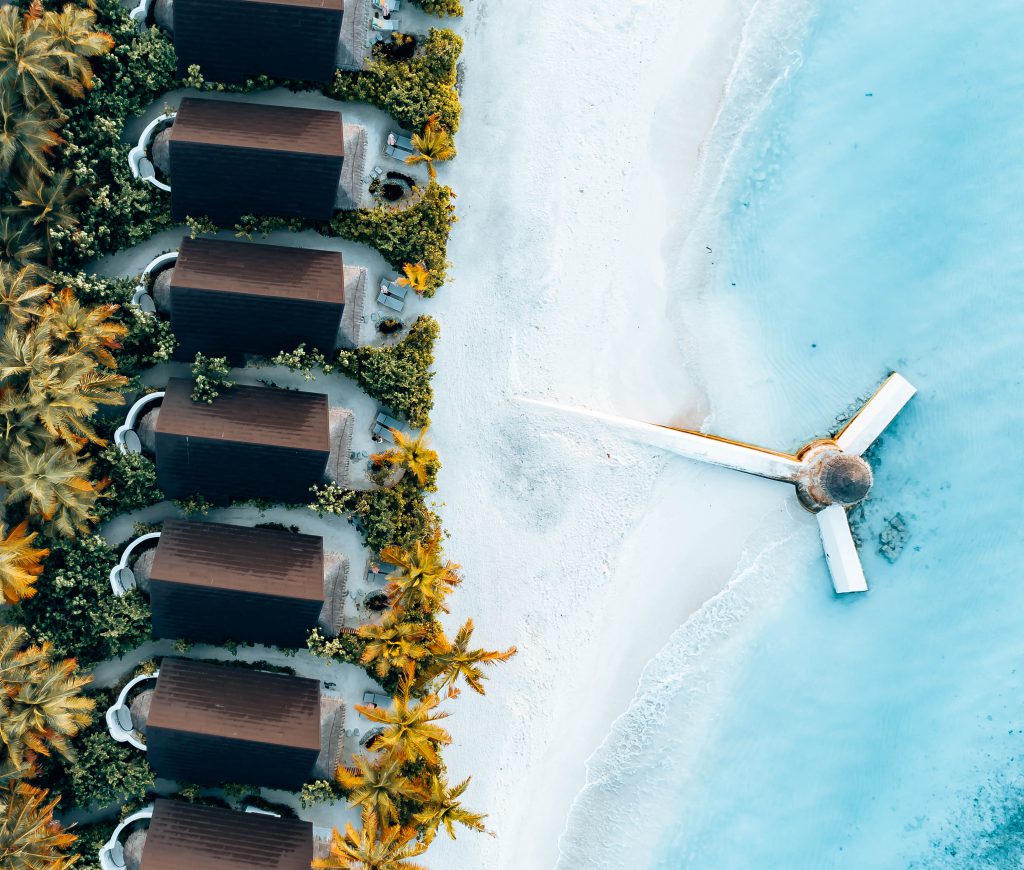 Sangeli is made for fun!
I stayed in a Beach Villa, which tops the list of their various rooms. Think white-washed house with wooden fencing, straw accents for ambiance and cozy bedroom. The private villas are designed to be both trendy and traditionally Maldivian, combining modern luxuries with an airy feel. The best example of its dynamic design is the amazing outdoor bathroom, equipped with a showerhead and tub. The Deluxe version also features a mosaic tiled 'pool' that added pops of color to the clean space.
Of course, the Beach Villa's winning point is that it is right in front of the beach. I loved being so close to the sea front, with a sandy strip of the beach smack dab at my door! It's like having my own sand kingdom. There's nothing more relaxing than lounging on the day-bed on the sundeck.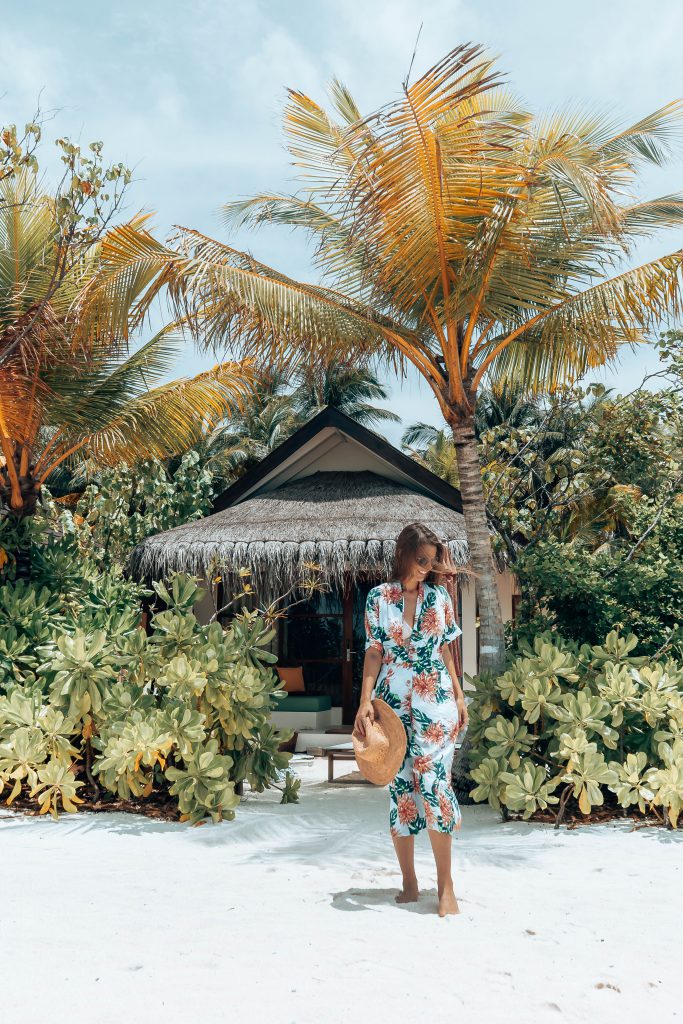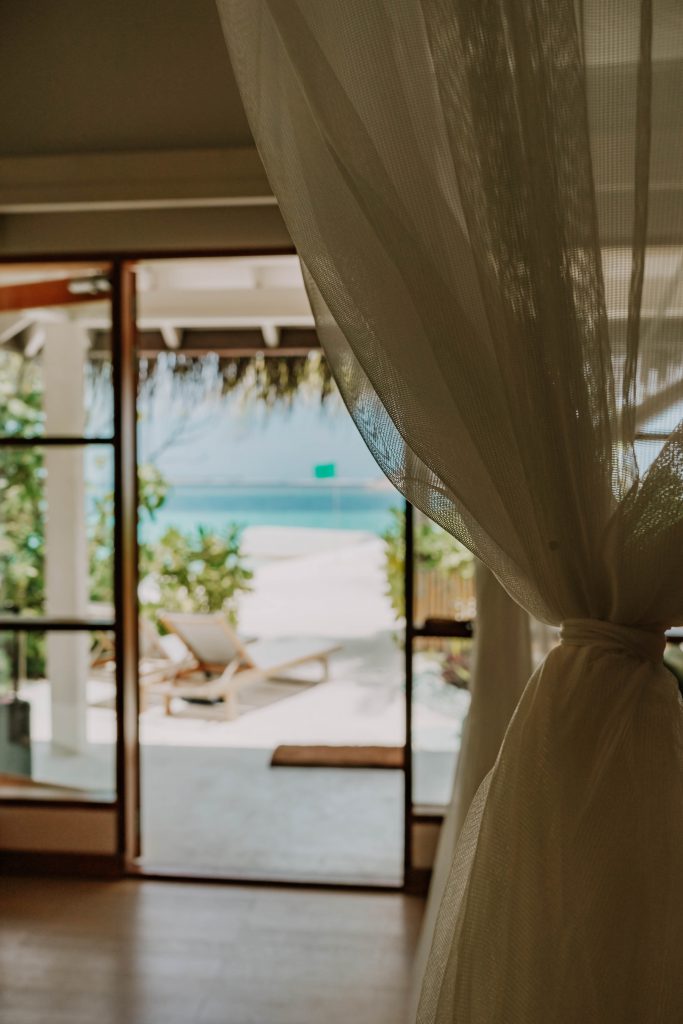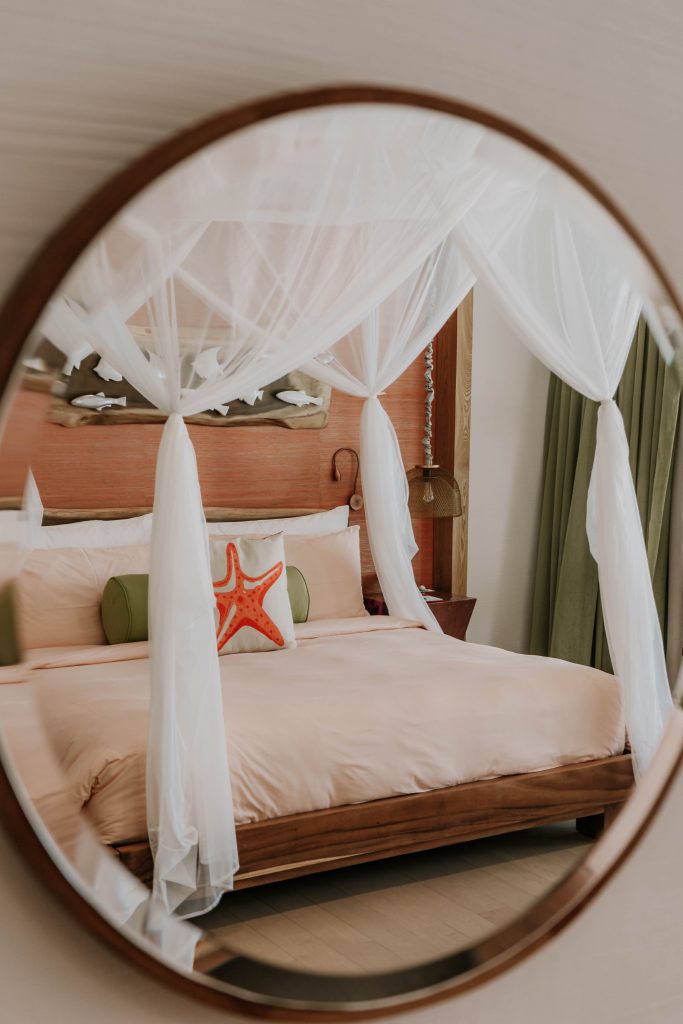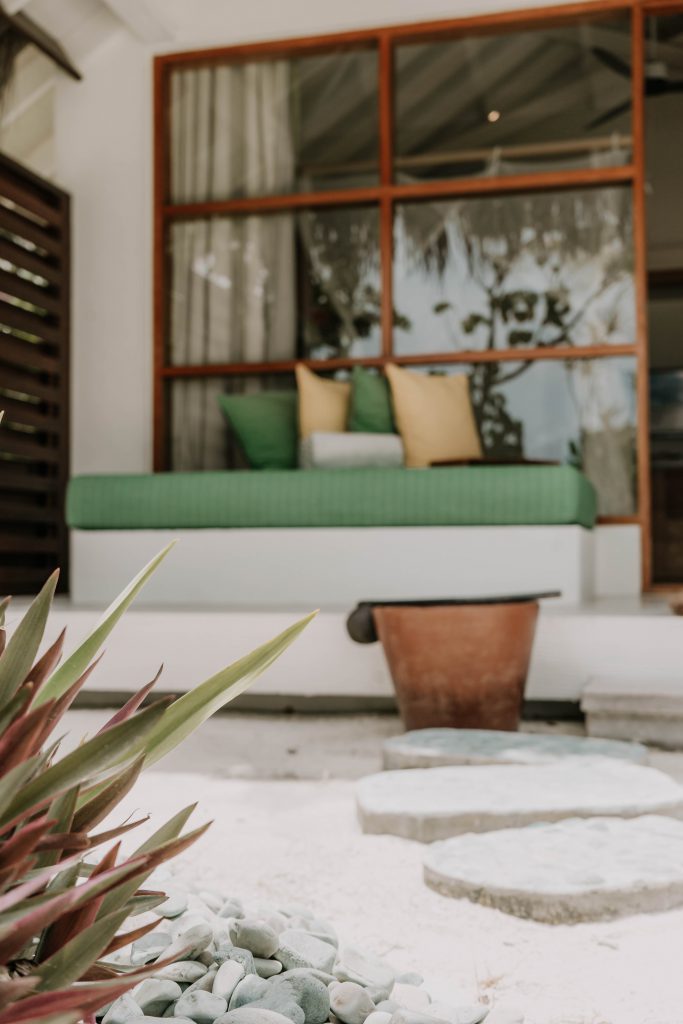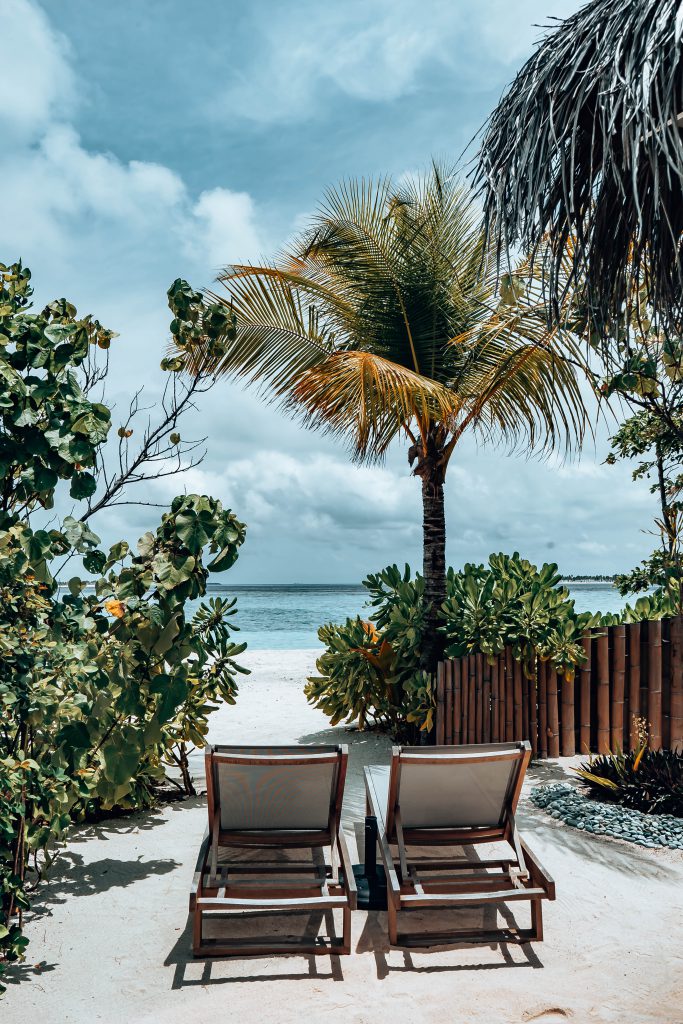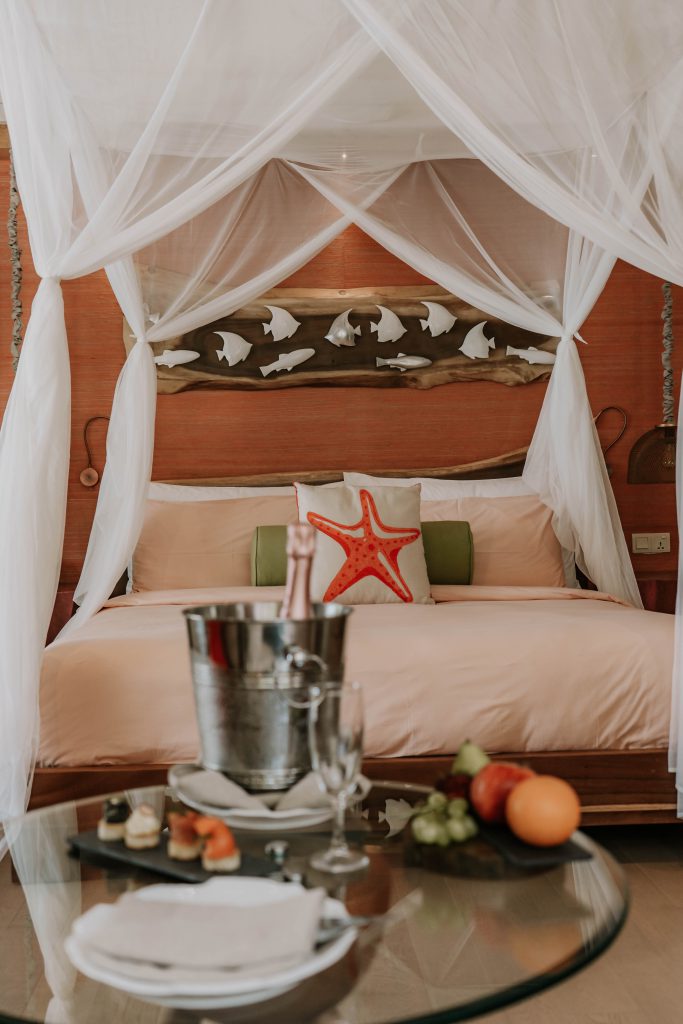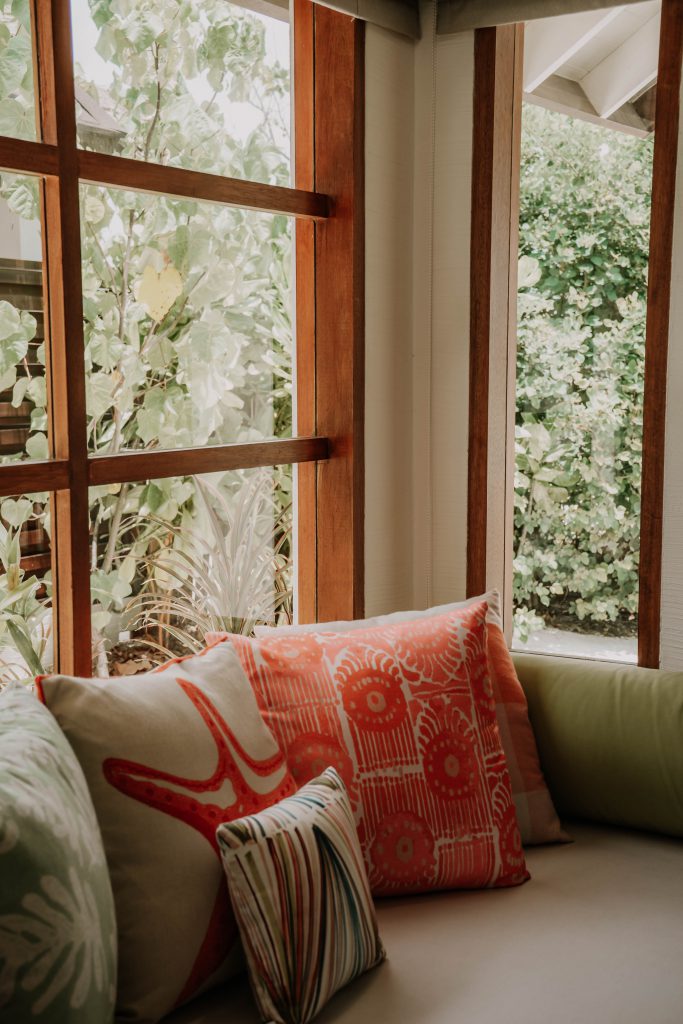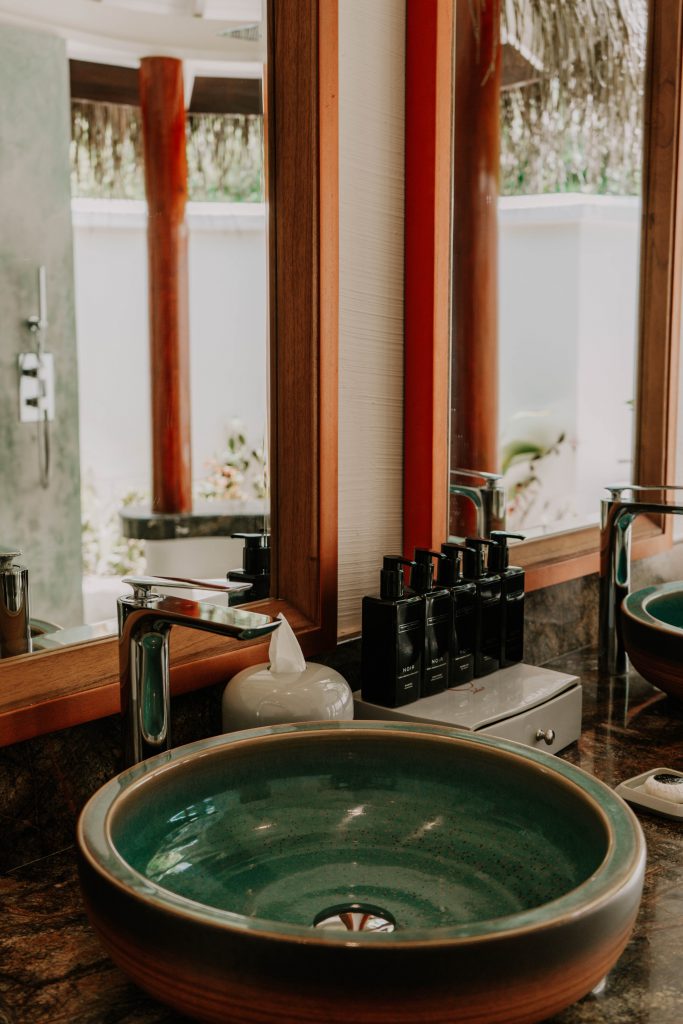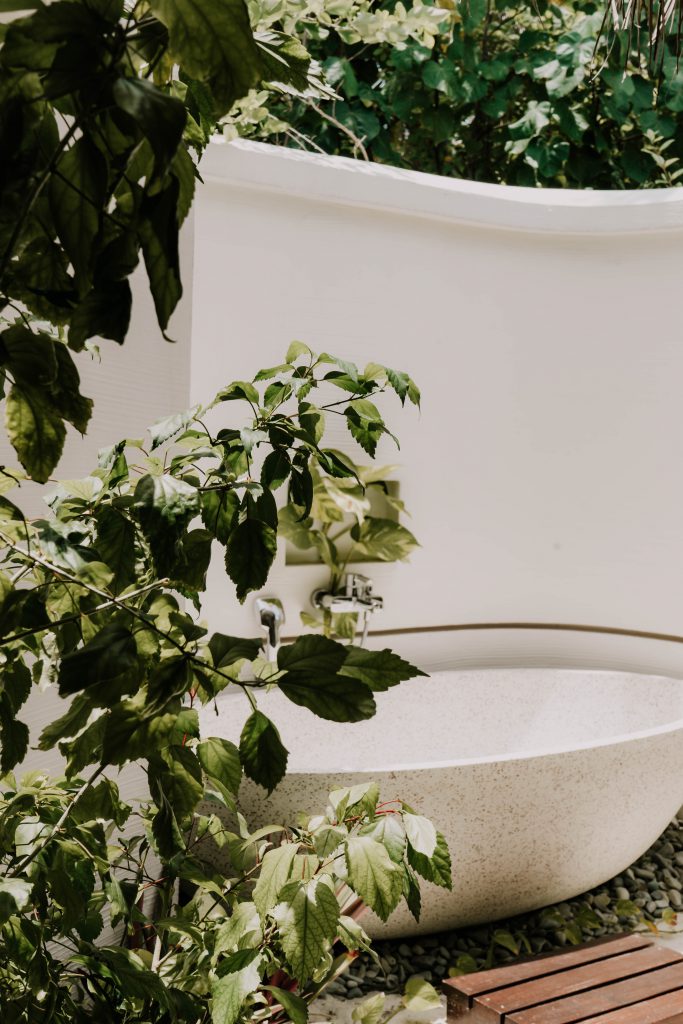 Making the best of this set-up, I spent most of my time in or near water. How could anyone resist the turquoise lagoons and extensive reefs? Snorkeling is a must. I enjoyed the beautiful corals teeming with small-reef fish. Professional guides (for both snorkeling and diving) will take you to the outer reefs as well as the inner lagoon for vibrant underwater sights.
You can sign up for courses at the TGI Dive & Watersports Centre. There are also a range of watersports you can do; I went kayaking as the cooling waters were hard to resist. And when I was fueled up on sleep and food, I played volleyball at the Recreation Center. If you're feeling sore after a long day out, make sure to drop by the ELENA Spa! There's also a yoga pavilion if you need to stretch out your muscles.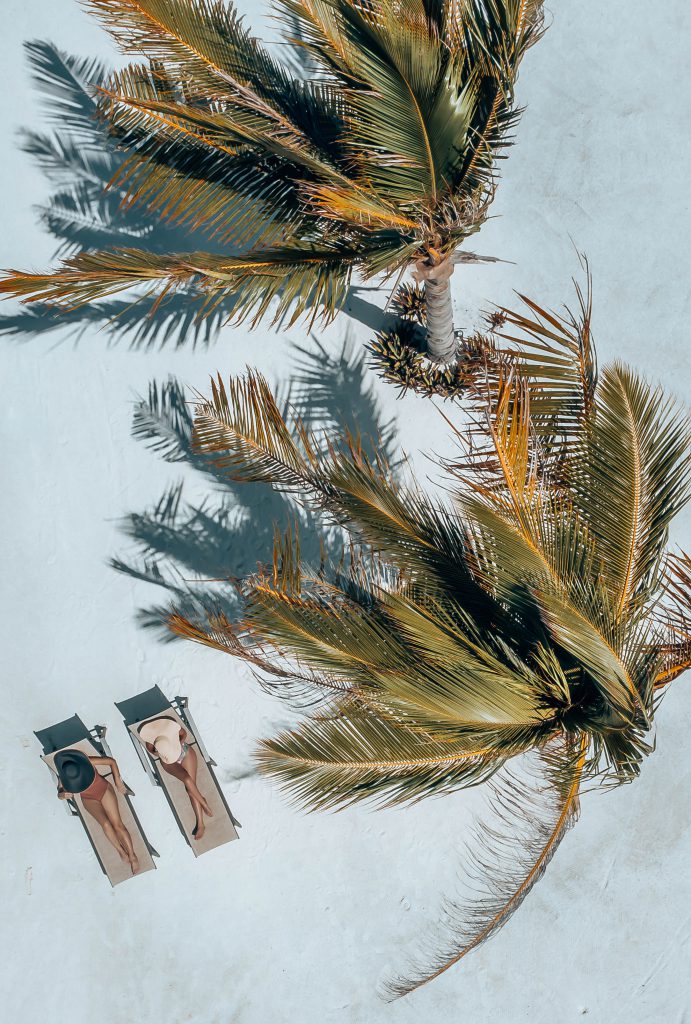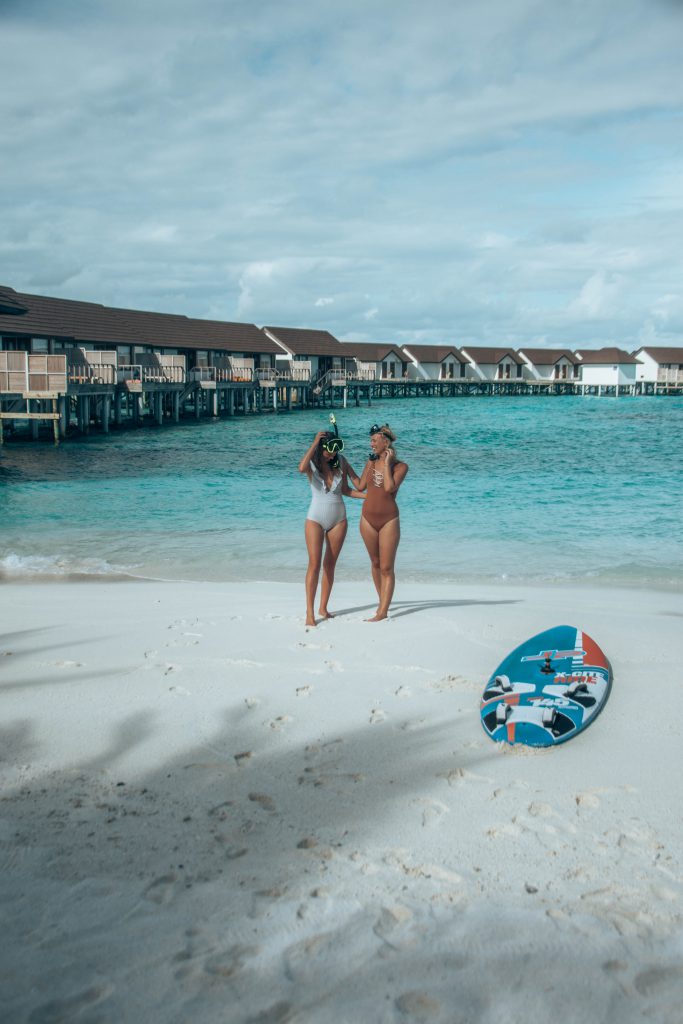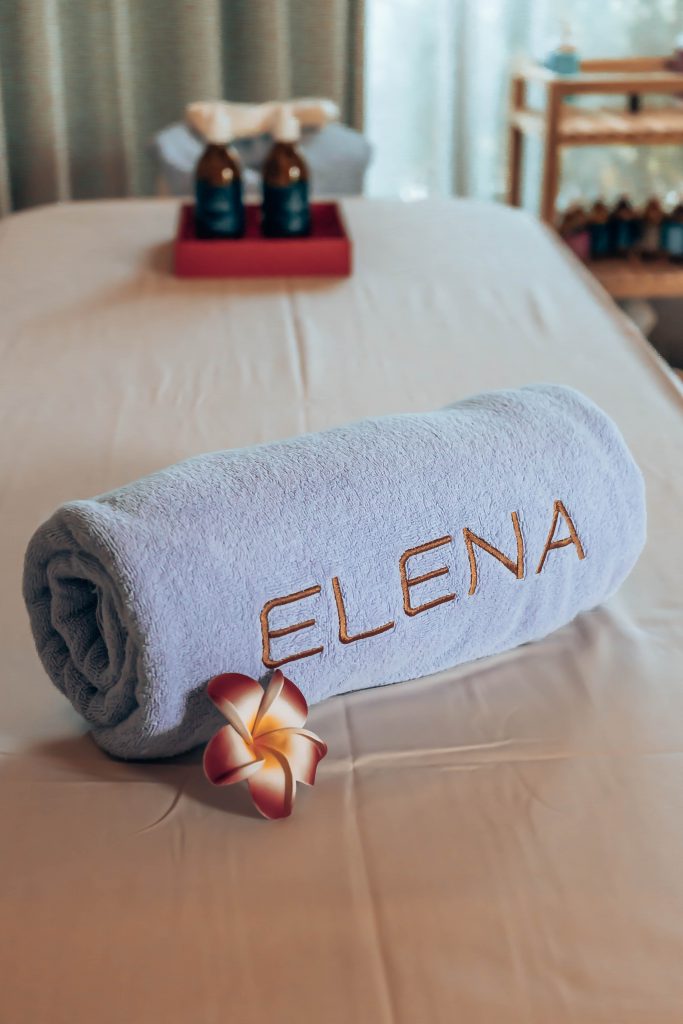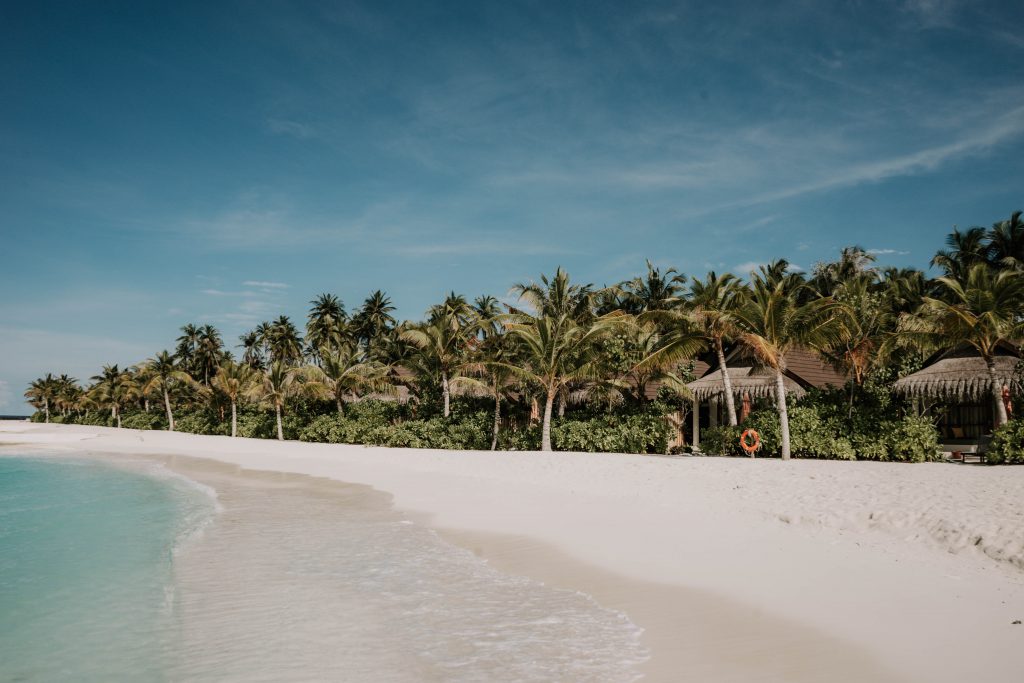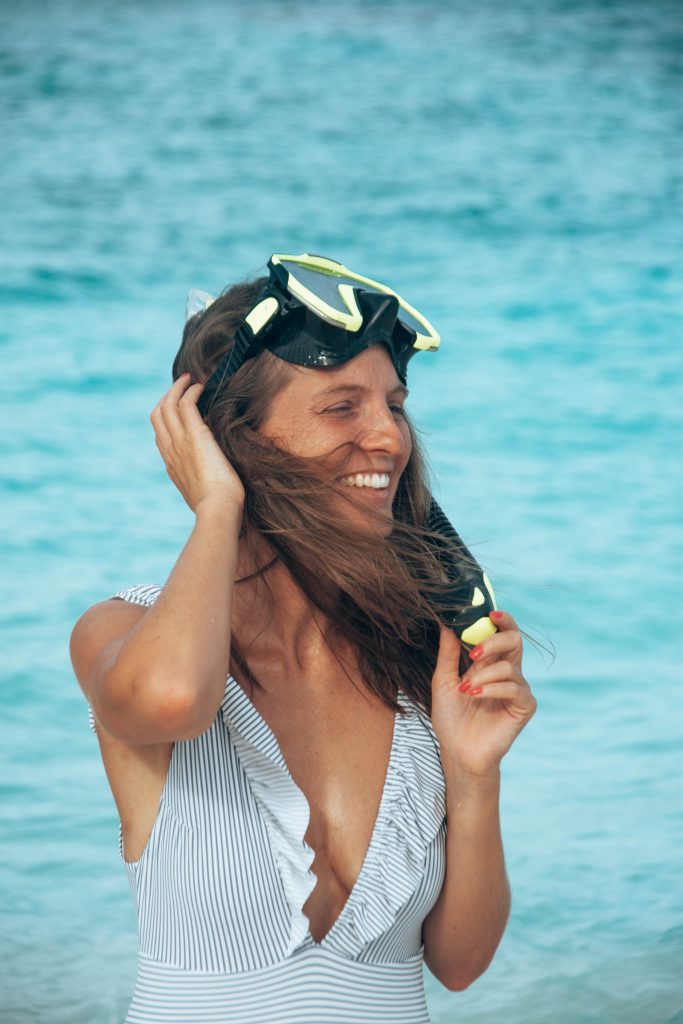 Speaking of food, Oblu Resort comes with two specialty restaurants: Just Grill, which serves fresh seafood and meat grills, and Simply Veg, gourmet vegetarian meals. I thoroughly enjoyed eating at their main restaurant The Courtyard, which caters a buffet. Their freshly made burgers are delicious.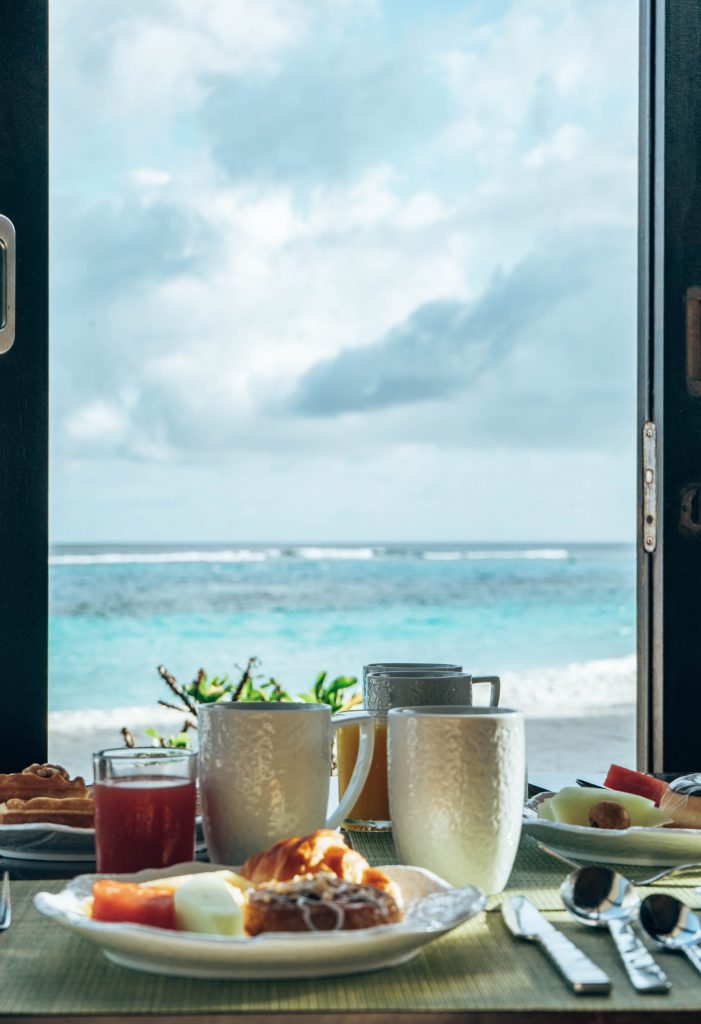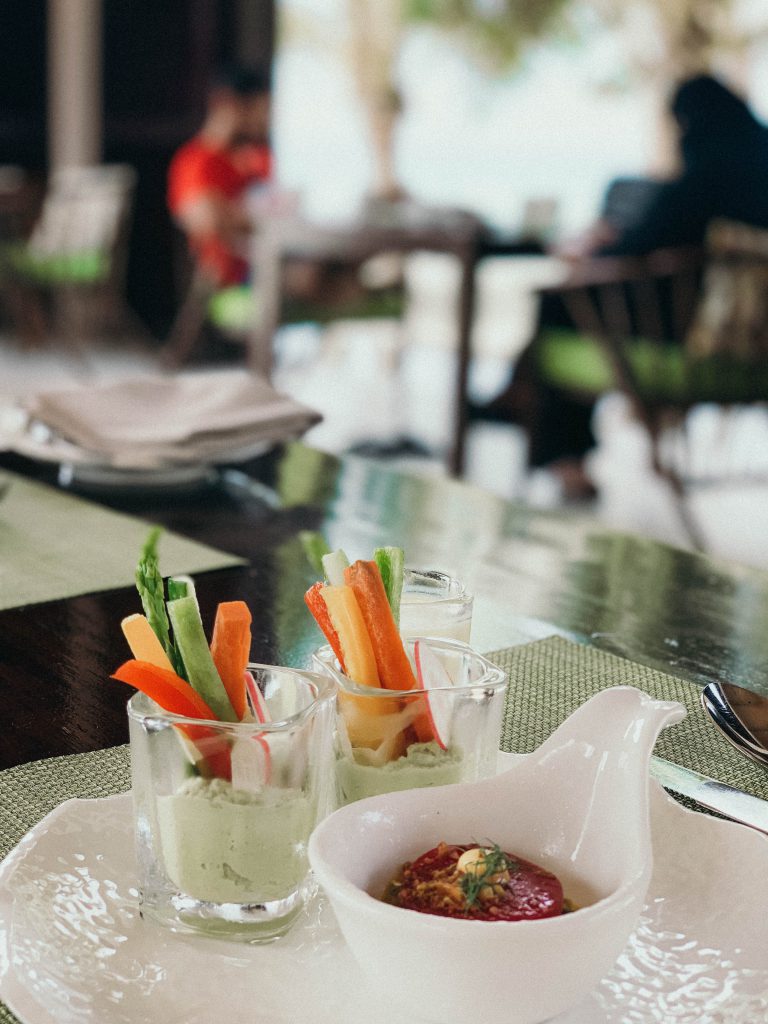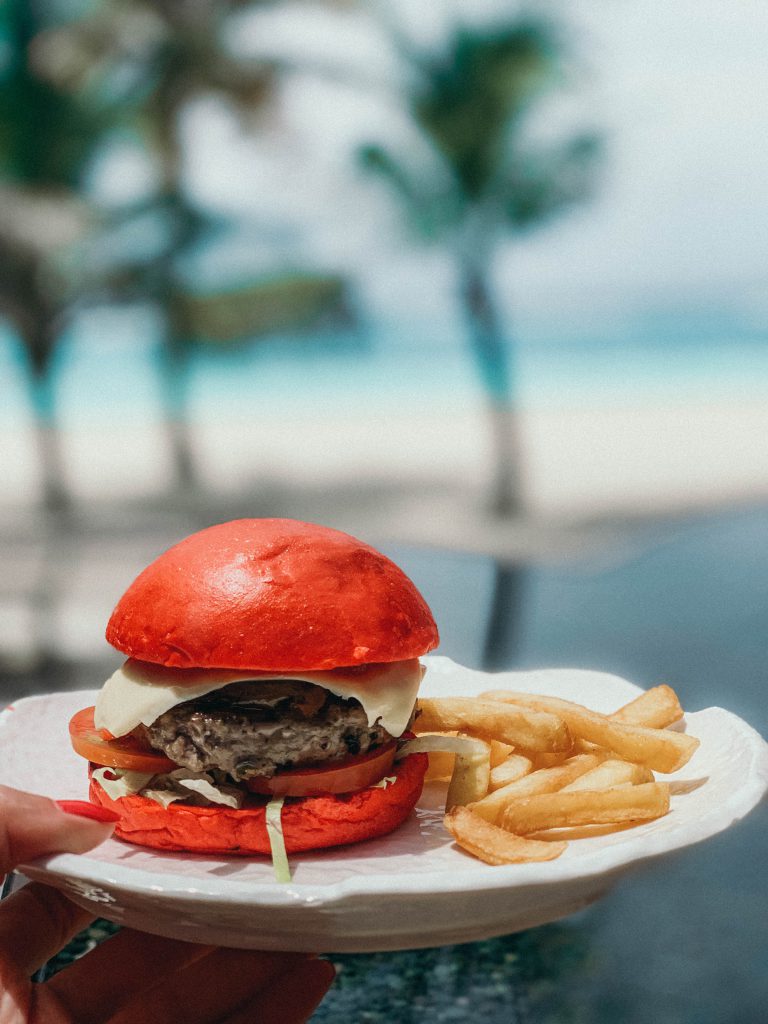 And you can't go without experiencing the stunning sunset at the sunset bar. Help yourself to the unlimited selection of beverages and watch the sun sink into a sky of watercolors. After a long, serene moment, nightly entertainment comes out to spice things up! I had so much fun every evening with their Music & DJ Nights – there's even a live music show every week.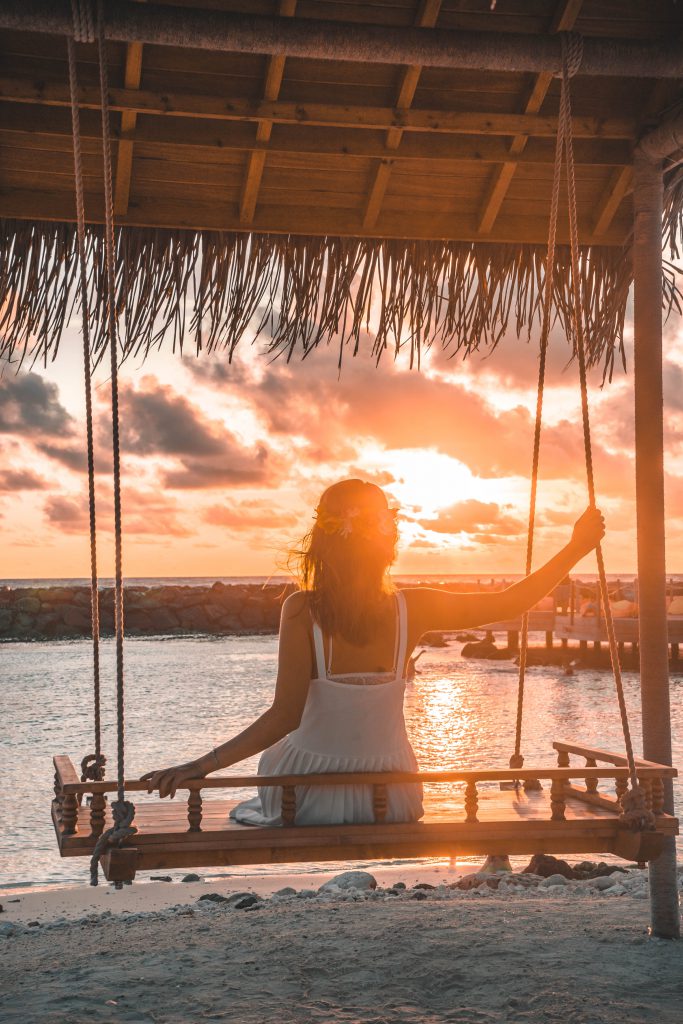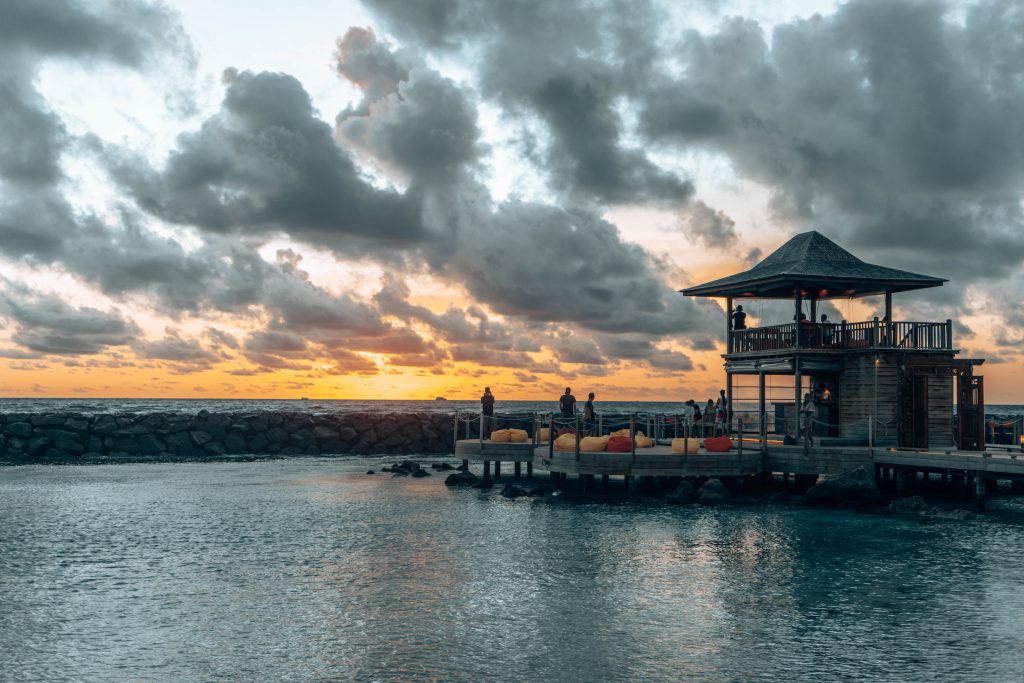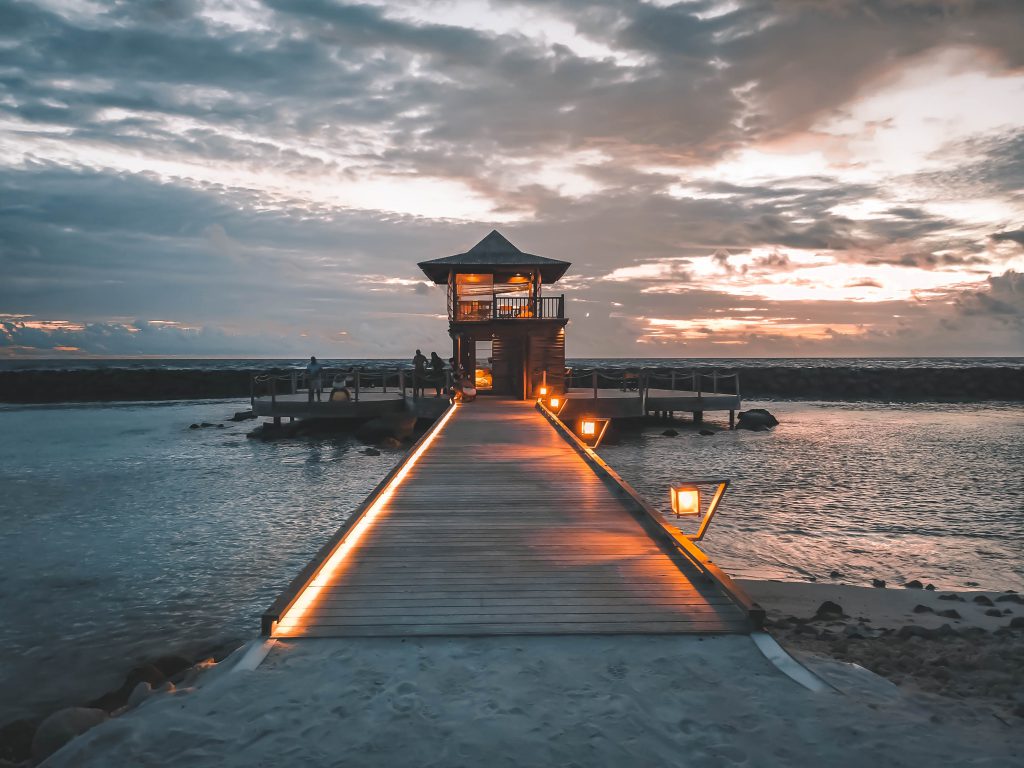 If you are currently planning a trip to the Maldives, I highly recommend an Oblu Sangeli resort stay. In fact, you should definitely take advantage of the great opening offer I found! For 2100€ to 2600€ per person from now until January, you can enjoy an all-inclusive 7-day holiday. It includes flight tickets from Germany, hotel shuttle services (the speed boat between airport and resort) and full coverage of food and beverages, as well as alcoholic drinks and cocktails.
You can also refer to The Serenity Plan on the resort's website, which gives a detailed look at what experiences they offer. Apart from dynamic dining and free-flow beverages, you also get full access to the Recreation Center, seasonal activities, complimentary excursions and a one-time sunset fishing experience. Active people in particular will love it since they can enjoy a range of non-motorized water sports as well, such as paddle boarding, kayaking and pedalos.
Sounds like a dream right?