Are you still looking for a travel destination for Halloween? Halloween isn't celebrated everywhere in Europe; therefore, choose your destination wisely.  The 31st of October isn't particularily well-known in Europe as it is in the United States. If you want to join a ghost tour, a Halloween party, or even see a Halloween parade, travel to Ireland or Great Britain. The world's second commercial holiday offers a great opportunity to get to know other cultures and traditions.
Dublin, Ireland
Don't miss the Halloween parade at 7pm! It is similar to a carnival parade and a great place to start your night. The parade is not just for adults, but also for children. Before you enter the nightlife in the Temple Bar area, join a Ghostbus tour and be transported into Dublin's scary history for two hours long.  Did you know that the author of Dracula lived in Dublin? You don't have to search for a pub late at night as the Temple Bar area is full of them.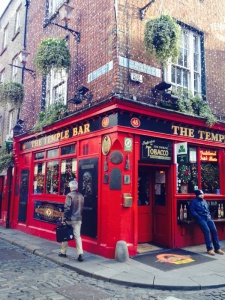 The well-known night club, Lillie's Bordello, has a great Halloween Party.
Edinburgh, Scotland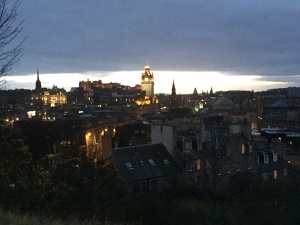 To get into the right mood, be part of Edinburgh's dark side haunted walking tour, to explore the mysteries, murder and legends of Edinburgh. Isn't a castle the right place for Halloween? Visit Edinburgh Castle to feel the spooky atmosphere. Experience Scottish Whiskey during the night at the Scotch Whiskey Experience.  Another great place for whiskey, beers and burgers is the Holdyrood 9A. Don't forget to make a reservation in advance; this restaurant is always packed.


London, England
The creepiest locations in London are the Greenwhich Foot Tunnel, Hunterian Musuem or the pub, Old Queen's Head. Of course, you can do a Ghostbus tour or a Halloween walking tour,similar to Edinburgh and Dublin, but you could also visit a sinister stately. Many of London's theatres offer a ghostly tour during Halloween. The Sky Garden in London hosts a great Halloween Party with an exceptional view over London.