Where to stay?
Angelika Apartments and Studios are located really close to the city center. It takes about 5 to 10 minutes to get there by foot. You can reach the old port in about 20 minutes. A mini market and a scooter & ATV rental is less than 5 minutes away from Angelika's comfortable and enjoyable Apartments and Studios in Mykonos. I paid 50€ for a double room, which is quite cheap for Mykonos. The rooms are very clean, have a TV and free WIFI. The rate also includes a free pick up from the airport. Angelika is really nice and you feel very welcome at her apartments and studios.
What to do?
You should definitely visit Mykonos city center. The shops open around 12pm and offer clothes, accessories, jewelry and leather goods. In the morning or during midday it is less crowded than in the evening. Don't miss little Venice and the windmills, which are close to little Venice. Little Venice is especially beautiful in the evening with its small restaurants. If you go through Mykonos small shopping street, you will reach the old port, which is also fascinating. To get a good snapshot, walk upstairs after the old port.
Mykonos has several beaches, which you can all reach by bus. One bus station is right at the beginning of the city center and the other one is at the old port. Just check the timetable before you go to the bus station. I went to the peaceful Elia Beach. The bus ride takes about 25 minutes from the old port. At Elia Beach are loads of sun beds, which you have to pay for.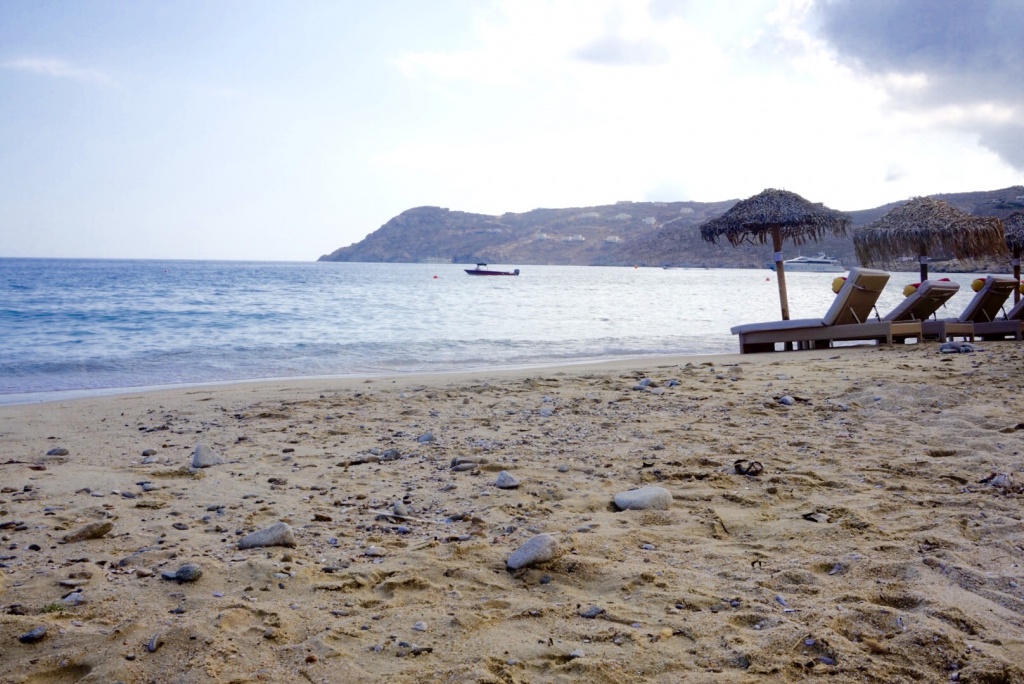 How to get there?
Ferries go between the Cyclade islands every day. Direct Ferries offers to compare ferry tickets and to book them online. Mykonos also has an airport.
Next stop Naxos. Stay tuned!