ENG
Those who travel from the southernmost point of Italy to the third largest city in Italy, get on the trip of the most varied impressions. From architectural beauties and decay, natural wonders for the eye and exotic smells for the nose is all there you will find everything there. It was a fascinating journey that has allowed me to experience Italy from a completely different perspective.
Catania – our outward flight went from Cologne directly to Catania. Thanks to EconomyBookings.com, we easily got our rental car, which took us safely to every destination during the week. From the airport, we drove around for 40 minutes to our accommodation Path House. Attention! If you miss an exit, you will have to drive extra for about 20 minutes. Our rooftop apartment was the perfect base from which we explored the three highlights in the area:
– The volcano Etna
– The tourist and hill town of Taormina
– Isola Bella
All the activities have pleased me, but unfortunately, there was not much to see on this side of Sicily except tourists, chaotic traffic and dirty, scary narrow streets, which would probably be all blocked in Germany by the public order office. I flew to Sicily with such high expectations, as I was always told of a "European Caribbean", but when we took the ferry from Messina to the mainland, I was rather relieved.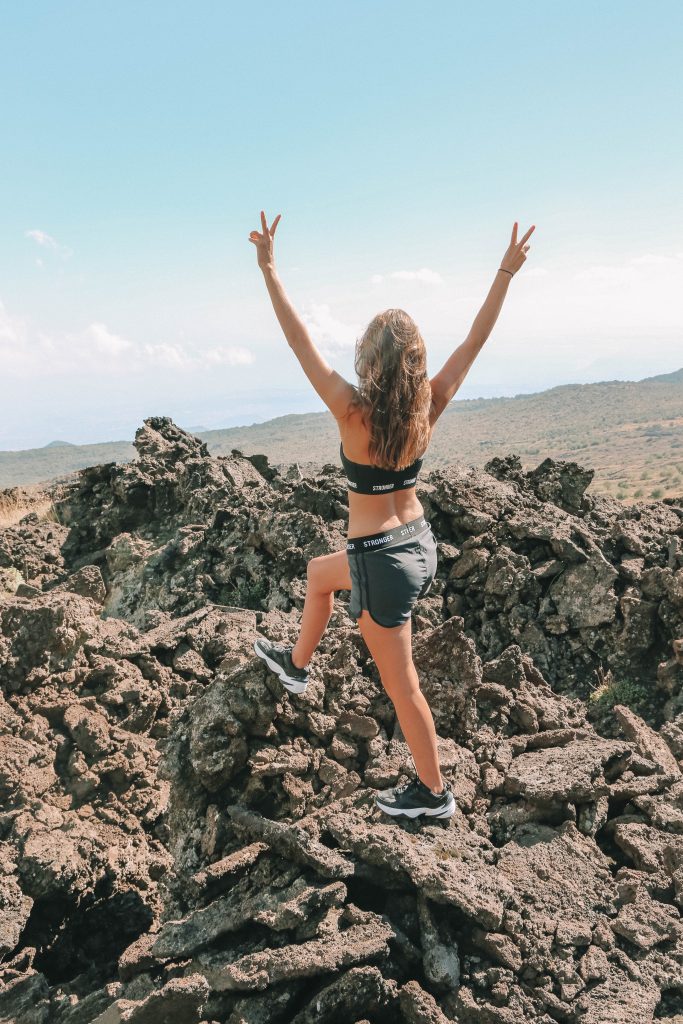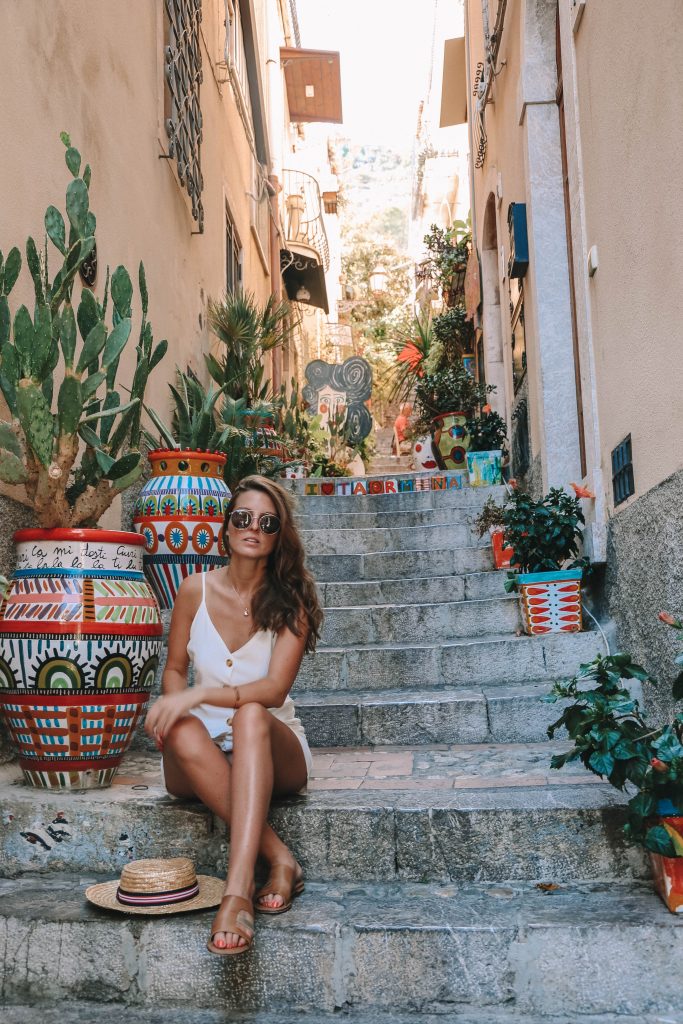 Amalfi Coast – The five-hour drive to the Amalfi Coast is an experience in itself. You drive through several national parks, which are sprinkled with natural beauty and then sometimes you cross a city that looks like it could urgently need a refurbishment. In my opinion, it is an experience that should not be missed.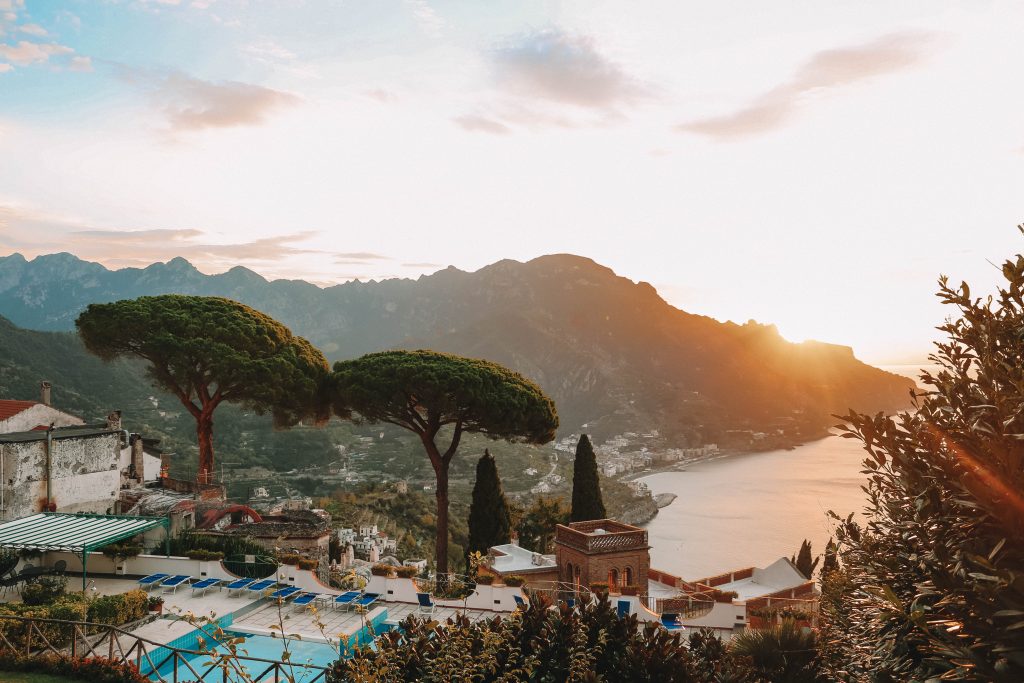 Half an hour before you reach the Amalfi coast and the small hill town of Ravello, you will once again experience a breathtaking mountain scenery. I was completely amazed by them. Although, those who cannot ride well curvy and narrow routes, should first take a tranquilizer.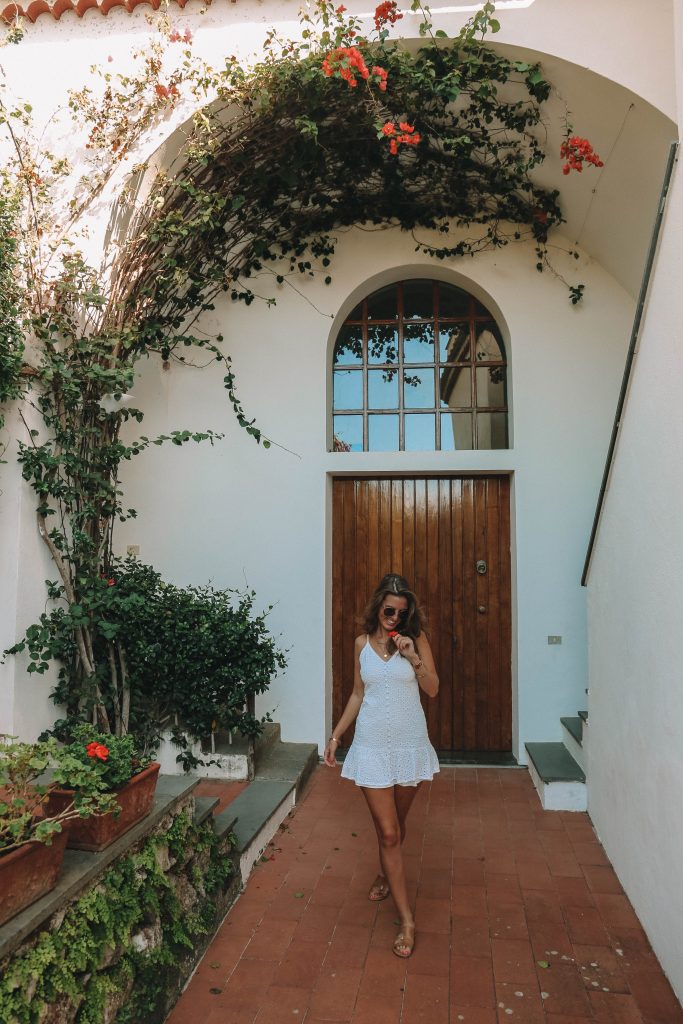 Later we arrived in Ravello, and thanks to Sunland, we could experience an accommodation with a view that is simply made for advertising. A dream! In Minori, you can park cheaply and conveniently enjoy a beachfront with Martini Bianco. Ravello, a must place to be visited on the Amalfi Coast, offers not only a gigantic view but also many shops for small accessory shopping tour and cafes with Italian delicacies. You should do the coastal drive with a scooter or a bus. For insecure drivers, the narrow streets can be exhausting. We drove with a Vespa rented from Jollyrent, from Ravello to Positano. Try to drive against the current if possible. Also, try to go back early and sooner than the others. The small tourist crowded downtown in Positano should be avoided. Remember the unique view of Positano.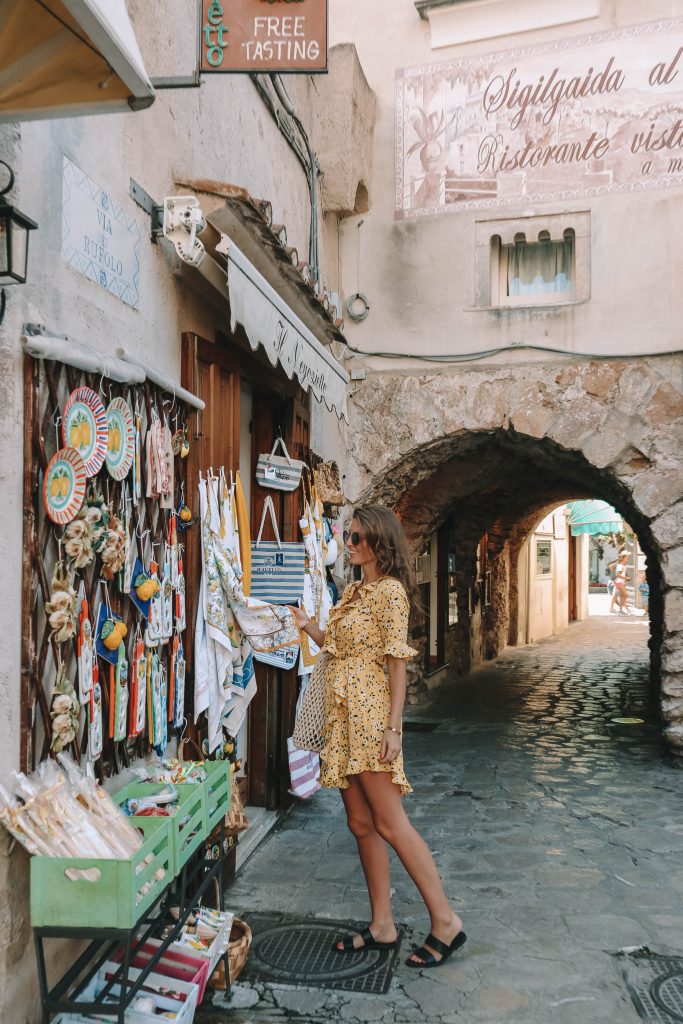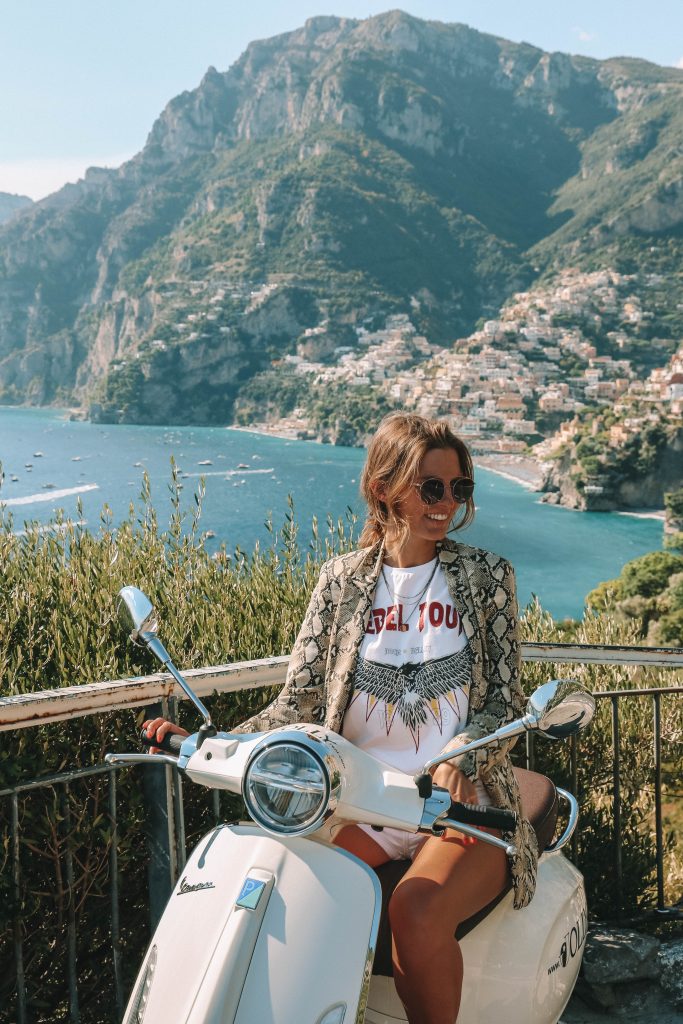 Ravello and the Amalfi Coast were the highlights of our journey because we had no idea what we would come across next – Naples. Since the ferries in Salerno, Sorrento, etc. only go to Capri on a calm sea, we opted for a safe crossing with SNAV from Naples. The streets in Naples are filled with garbage, dark shapes, and dirt. Sure, I first felt at the harbor again.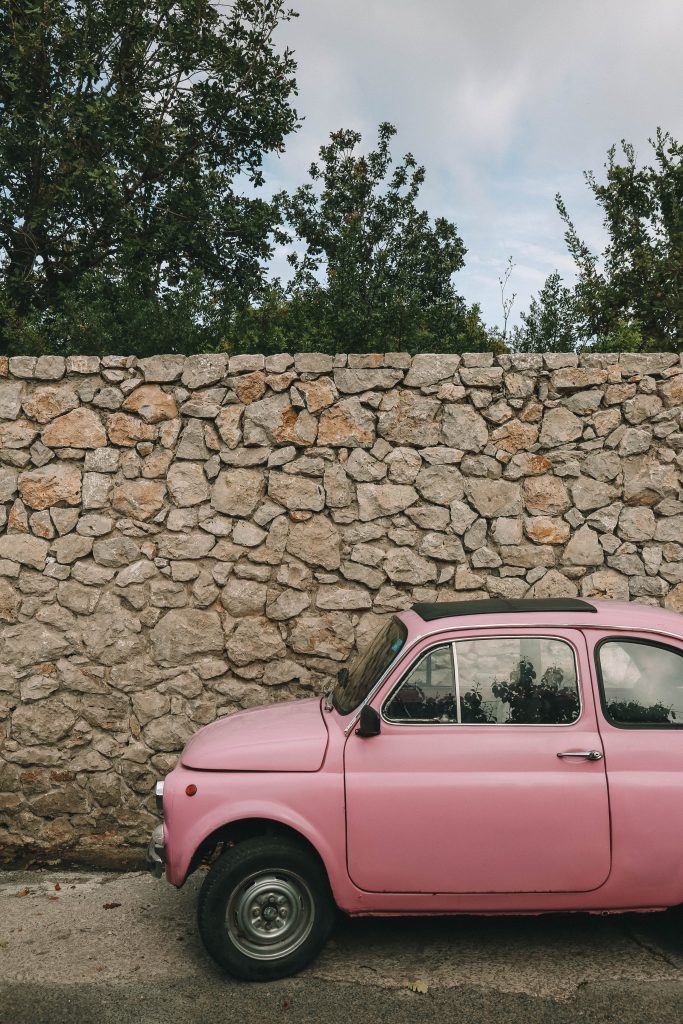 After arriving in Capri it seemed to me again like I was on another planet. There was no sign of crime here. It's a wonderful island in the daytime for many tourists in Capri. That's why we fled to Anacapri and were warmly welcomed at the Hotel Al Mulino. The peaceful atmosphere in the whole hotel let me first process all my travel experiences. Try to visit Anacapri in the morning and Capri in the afternoon, otherwise, you will find many "day tourists". You can relax here especially well on the trails with a view of the sea.
After two days in Capri, our eventful week was unfortunately over.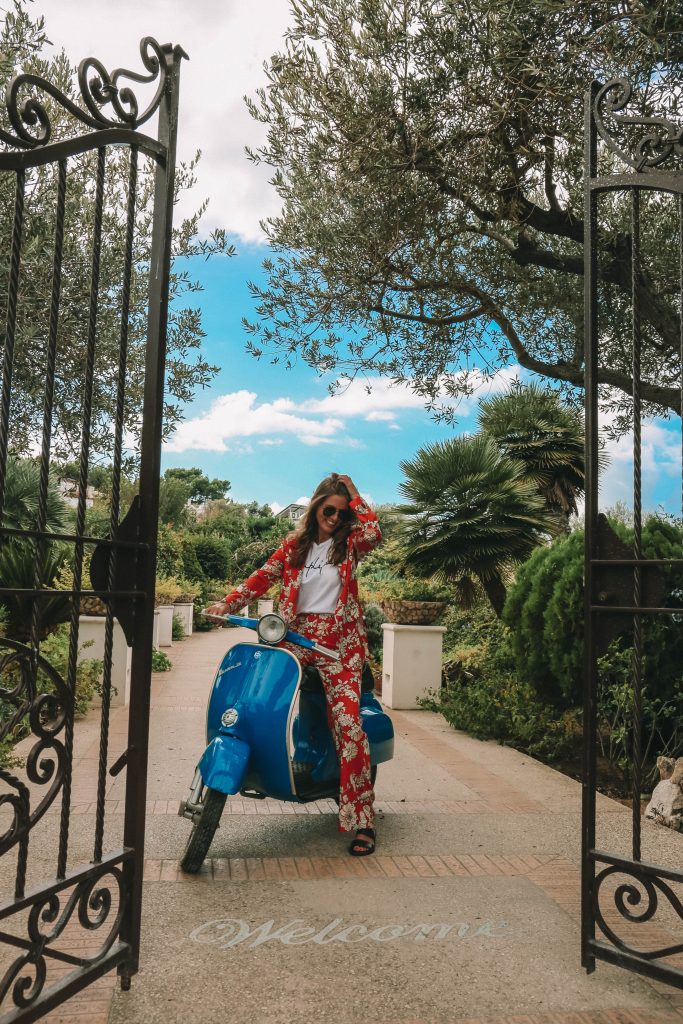 DEU
Wer vom südlichsten Punkt Italiens bis zur drittgrößten Stadt Italiens reist, bekommt auf der Reise die unterschiedlichsten Eindrücke geboten! Von baulichen Schönheiten und Verfall, Naturwunder fürs Auge und exotische Gerüche für die Nase ist alles dabei! Eine faszinierende Reise, die mich Italien aus einem ganz anderen Blickwinkel erleben lassen hat!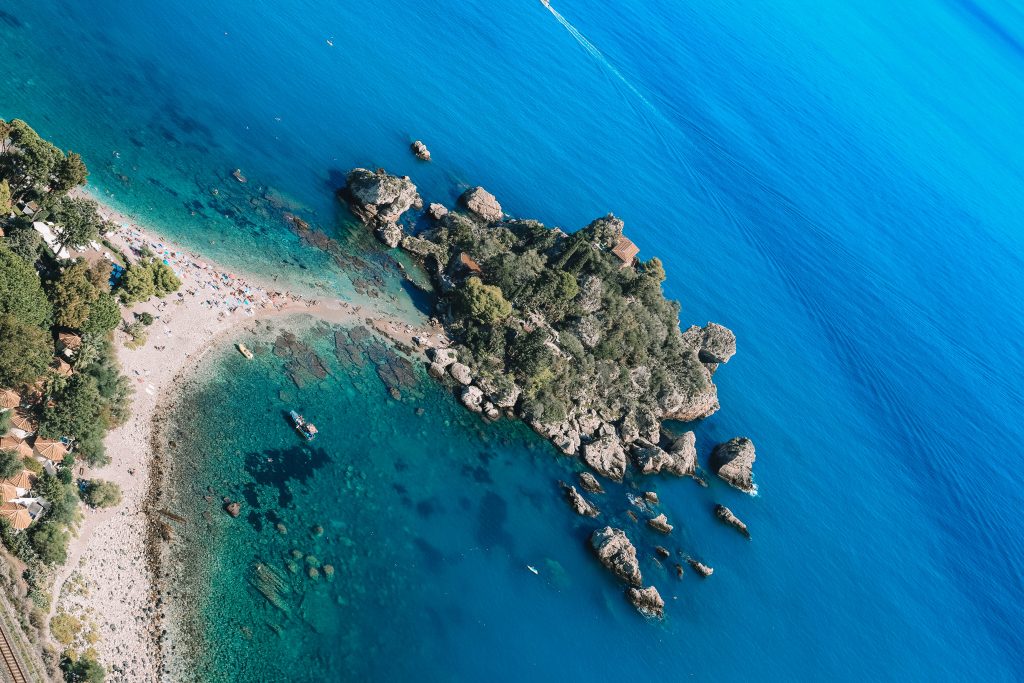 Catania – Unser Hinflug ging von Köln direkt nach Catania. Über den kleinen Flughafen, kann ich absolut nichts kommen lassen! Dank EconomyBookings.com haben wir problemlos unseren Leihwagen bekommen, der uns in der einen Woche sicher an jedes Ziel gebracht hat. Von hier aus sind wir 40 Minuten zu unserer Unterkunft PathHouse gefahren. Vorsicht! Wenn man eine Ausfahrt verpasst, darf man ca. 20 Minuten extra fahren. Unsere Wohnung mit der Dachterrasse war der perfekte Ausgangspunkt, um die drei Highlights in der Umgebung zu erkunden:
Den Vulkan Ätna

Die Touristen- und Hügelstadt Taormina

Isola Bella
Alle Aktivitäten haben mir schon zugesagt, aber leider war ansonsten auf der Seite von Sizilien nicht viel zu sehen außer Touristen, chaotischer Verkehr und schmutzige, beängstigend enge Straßen, die in Deutschland wahrscheinlich alle vom Straßenverkehrs- oder Ordnungsamt gesperrt wären.  Ich bin mit so hohen Erwartungen nach Sizilien geflogen, da mir immer von einer "europäischen Karibik" erzählt wurde, aber als wir die Fähre von Messina aufs Festland genommen haben, war ich doch eher erleichtert!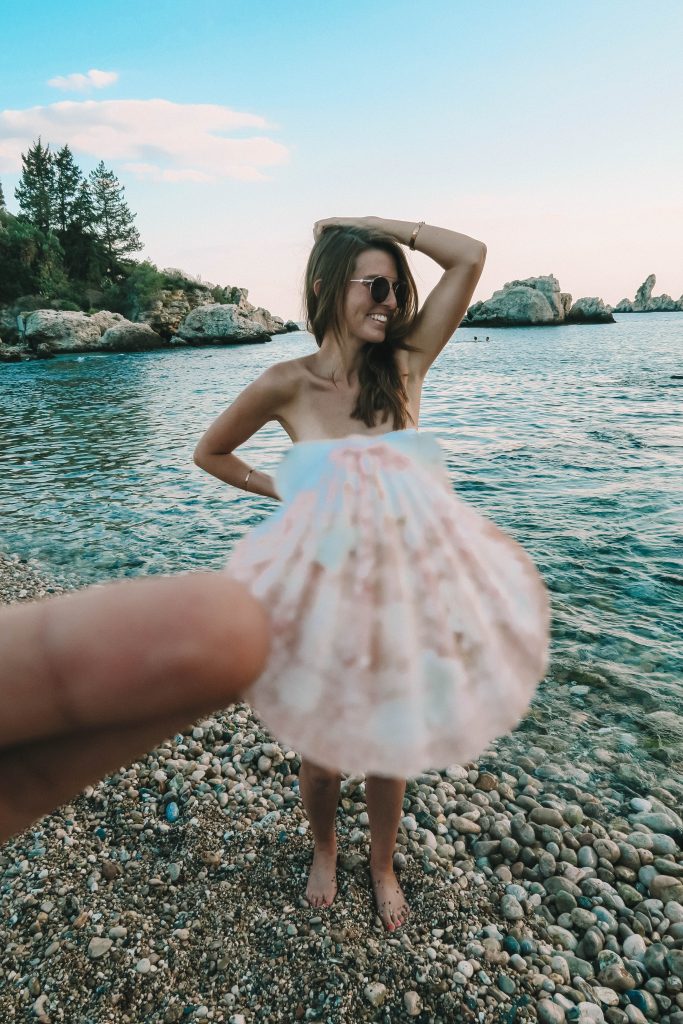 Amalfiküste – Die fünfstündige Fahrt zur Amalfiküste vergeht wie im Flug! Man fährt durch mehrer Nationalparks , wird von der Natur berieselt und durchquert ab und zu eine Stadt, die aussieht als könnte sie dringend eine Kernsanierung gebrauchen! Meiner Meinung nach eine Erfahrung, die man gemacht haben sollte!
Eine halbe Stunde bevor man die Amalfiküste und die kleine Hügelstadt Ravello erreicht, erlebt man nochmal eine atemberaubende Bergkulisse! Ich kam aus dem Staunen gar nicht mehr heraus! Diejenigen, die nicht gut kurvige und enge Strecken fahren können, sollten vorher eine Beruhigungspille zu sich nehmen!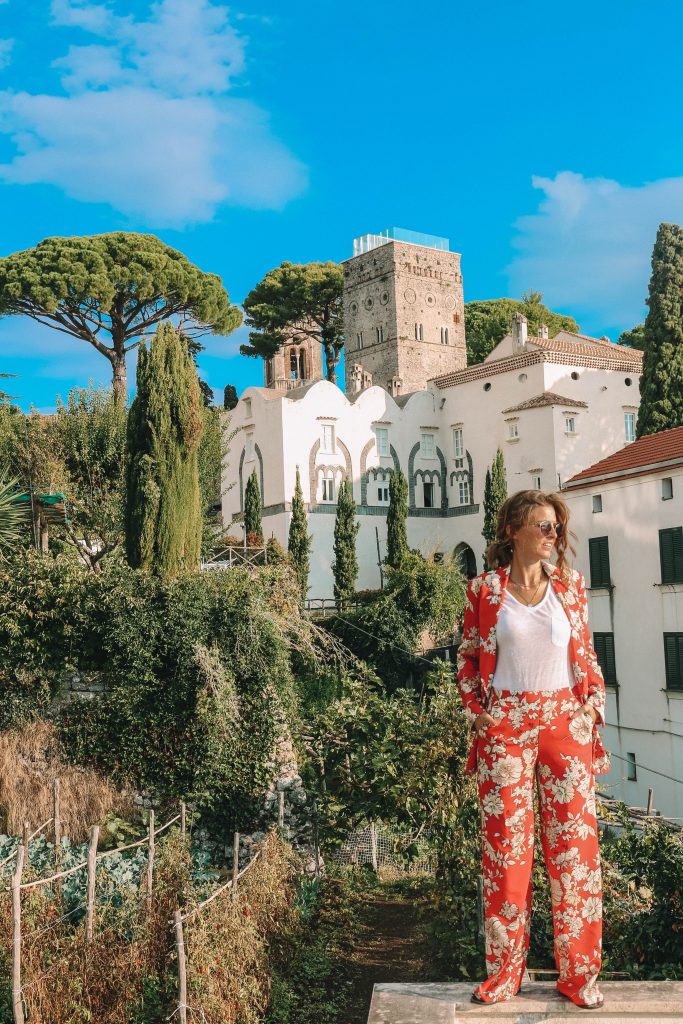 Angekommen in Ravello dürfen wir dank Sunland eine Unterkunft mit Ausblick erleben, die einfach nur gemacht ist für Werbebilder! Ein Traum! In Minori könnt ihr preiswert parken und günstig direkt am Strand einen Martini Biancho genießen! Ravello, ein Muss an der Amalfi Küste, bietet nicht nur einen gigantischen Blick, sondern auch viele Geschäfte für eine kleine Accessoire-Shoppingtour und Cafés mit italienischen Köstlichkeiten! Die Küstenfahrt solltet ihr mit einem Roller oder einem Bus machen. Für unsichere Fahrer können die engen Straßen anstrengend werden! Wir sind mit einer Vespa von Jollyrent von Ravello bis nach Positano gefahren. Versucht möglichst gegen den Strom zu fahren! Früh los und früher als die anderen zurück! Die kleine von Touristen überfüllte Innenstadt in Positano sollte man eher meiden! Erinnert euch lieber an den einmaligen Blick auf Positano!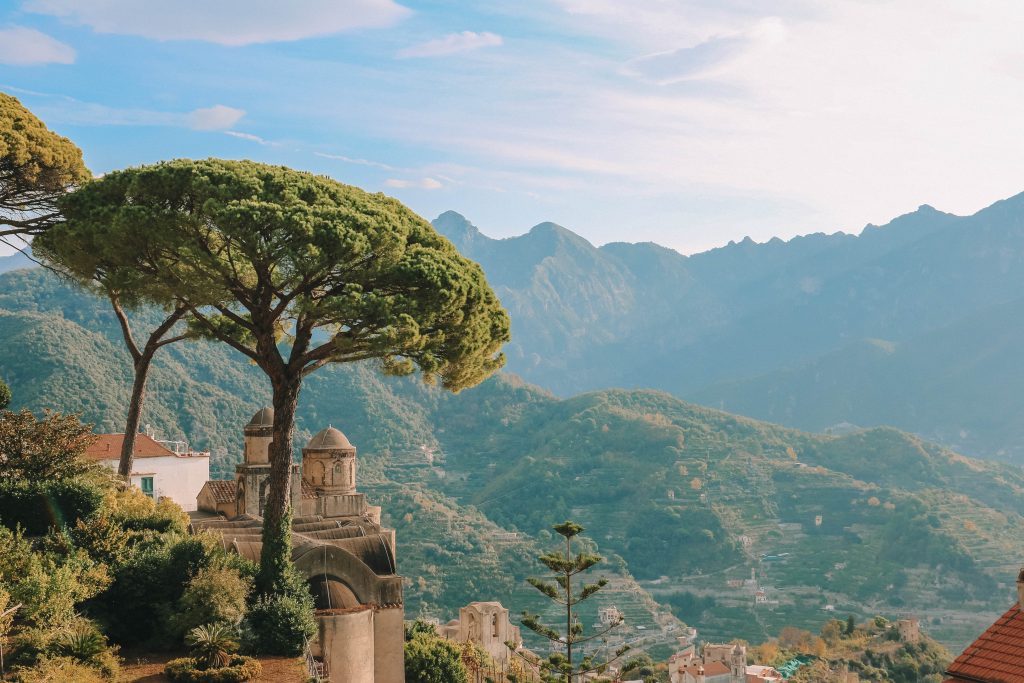 Ravello und die Amalfiküsten waren das Licht auf unserer Reise, denn wir hatten nicht annähernd geahnt, was auf uns als nächstes zukommt – Neapel. Da die Fähren in Salerno, Sorrento etc. nur bei ruhiger See nach Capri fahren haben wir uns für eine sichere Überfahrt entschieden mit SNAV von Neapel aus. Die Straßen in Neapel sind von Müll, düsteren Gestalten und Dreck gefüllt. Sicher habe ich mich erst wieder am Hafen gefühlt!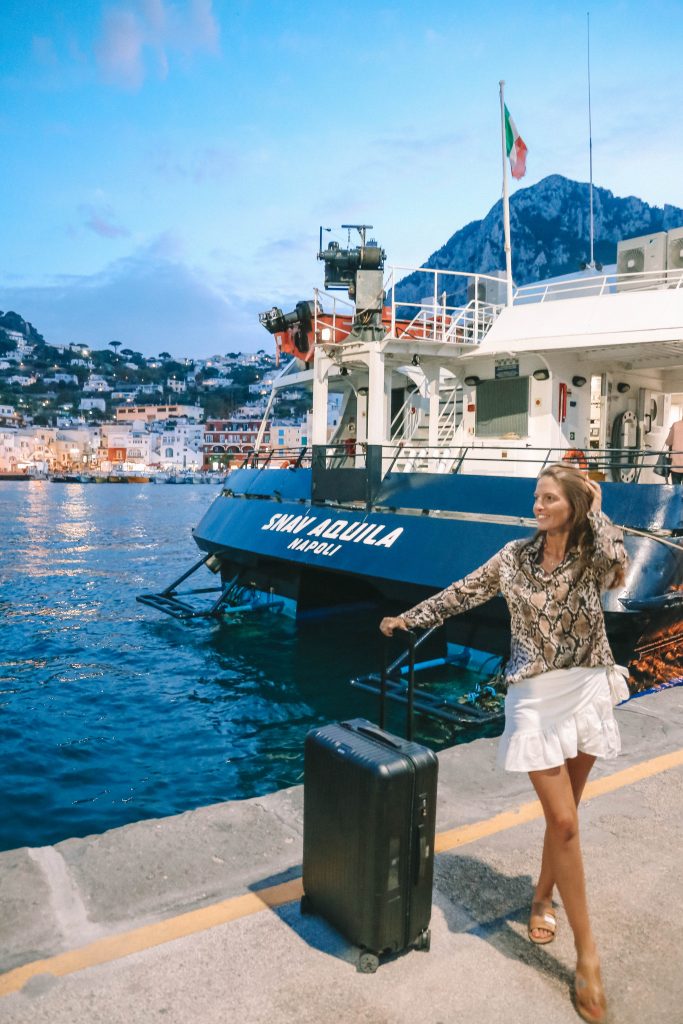 Angekommen auf Capri schien es mir schon wieder wie auf einem anderen Planeten! Keine Spur von Kriminalität! Eine wunderbare Insel mit tagsüber zu vielen Touristen in Capri. Deswegen sind wir auch nach Anacapri geflohen und wurden sehr herzlich im Hotel Al Mulino aufgenommen! Die friedliche Atmosphäre im  ganzen Hotel hat mich erstmal all meine Reiseerlebnisse verarbeiten lassen. Versucht Anacapri vormittags zu besichtigen und Capri erst gegen Nachmittag, da ihr sonst auf viele "Tagestouristen" antrefft.  Entspannen kann man hier besonders gut auf den Wanderwegen mit Blick aufs Meer!
Nach 2 Tagen Capri war unsere erlebnisreiche Woche auch schon leider wieder zu Ende.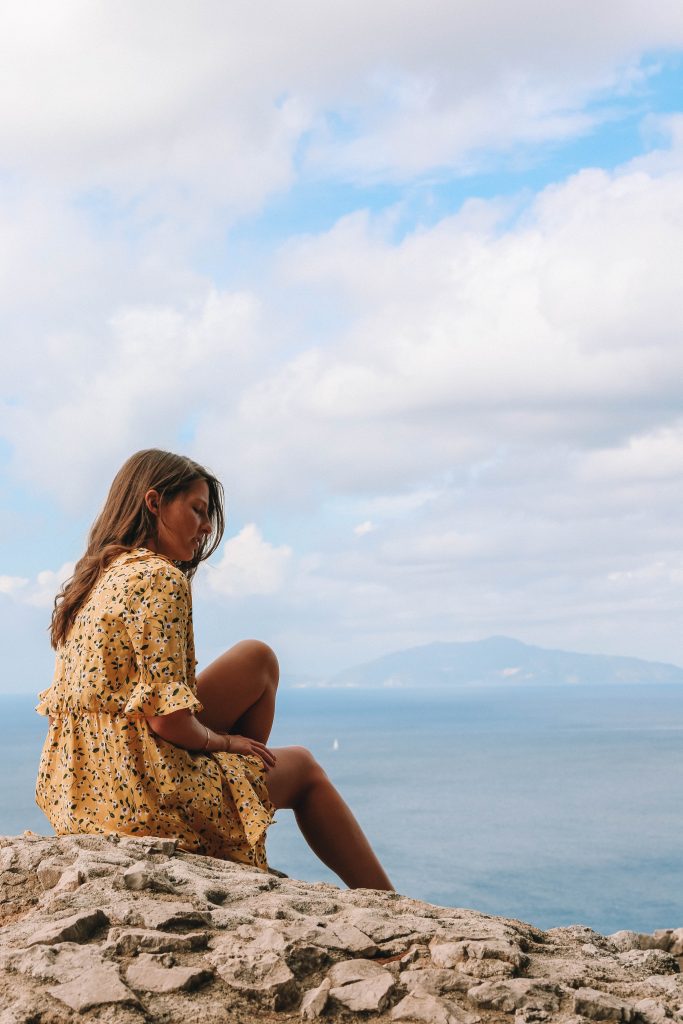 Anzeige/Advertisement