Imagine yourself as you walk through an elegantly designed modern hotel room, with a stock of cool, fresh beer in the stuffed minibar. Bundesliga is running on the TV. You keep walking through the room and come to the window, just outside of which you watch the team of Borussia Mönchengladbach's preparation for the next Derby.
Sounds like an unlikely dream, right? But some dreams do come true and so at the Borussia Park in Mönchengladbach, the new H4 Hotel opened. The hotel guests are delighted to have the pleasure of looking at the training pitches or the gigantic stadium. Another exciting thing is that they are just within a 2 minutes' distance from the stadium.
The H4 Hotel Mönchengladbach in Borussia Park is not only a dream for the hard-core football fans but, for amateurs, too it is a place worth visiting.  Although, I am not a football expert I was still thrilled with the insight on behind the scenes that I got to witness from here. Each room is reminiscent of a past game by Borussia Mönchengladbach and lets you completely immerse yourself in the world of football. Now, of course, you will be asking yourself, what other leisure can you get here being just a football beginner? How about a visit to the fitness or spa area to relax first? Or a ride in the cozy little city center, perhaps?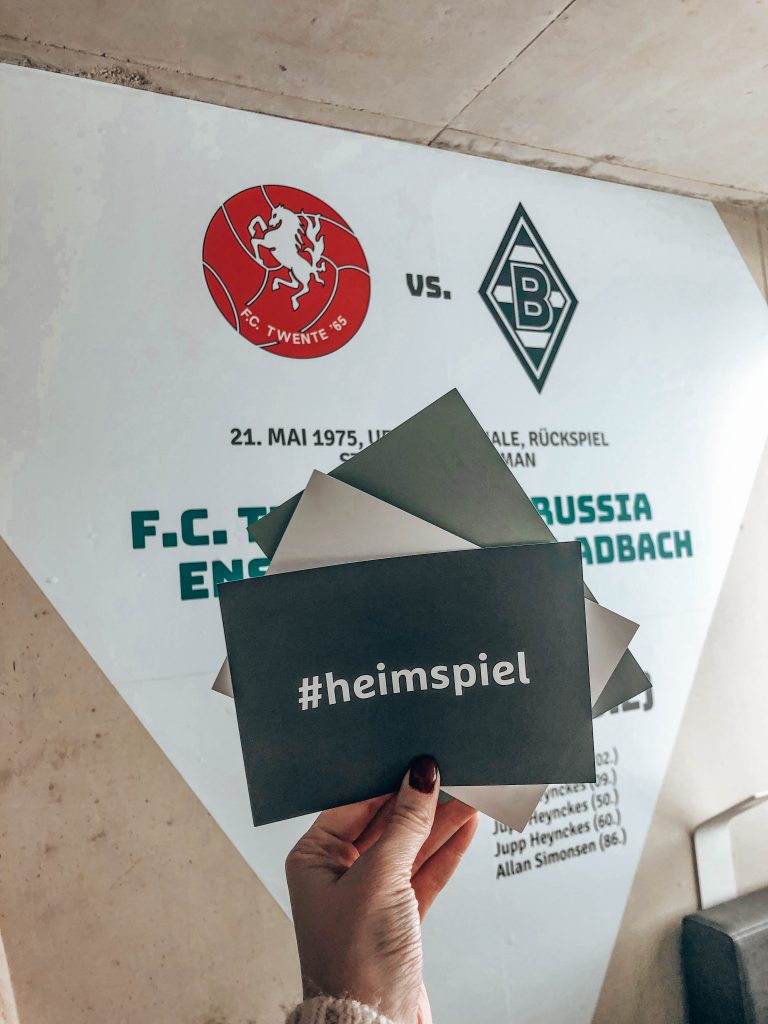 Still not enough? Then I recommend the stadium tour. Visit those areas that nobody else can see or access! Pass the changing rooms of the players or watch the stadium in the police station. Listen to anecdotes that nobody else knows.
After the tour, you can finish the afternoon with a beer, wine or even a delicious meal in the dining facilities of the stadium.
Of course, football fans could not be better off on a match day than in the H4 Hotel, Mönchengladbach. The direct view of the stadium makes a matchday unforgettable. Through a direct connection between the hotel grounds and the stadium, you will reach your seats shortly before the game without having to wait in a long queue. Also, after the game, you will be able to flee very fast.
So, what are you waiting for? Who can't say that one almost lives in the stadium, here?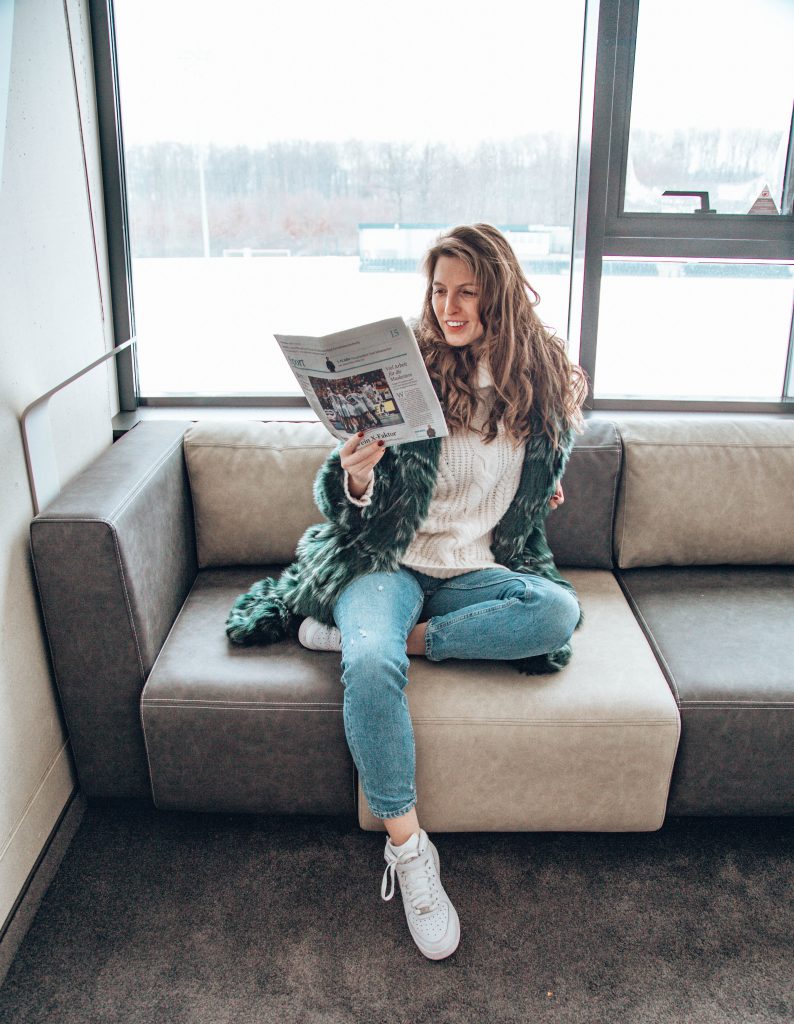 DEU
Du läufst durch ein makelloses Hotelzimmer, kühles Bier in der gefüllten Minibar, Bundesliga läuft im Fernsehen, du schaust einfach aus deinem Fenster und beobachtest das Team von Borussia Mönchengladbach, wie sie sich für das nächste Derby vorbereiten.
Unmöglich? Nein! Am Borussiapark in Mönchengladbach hat jetzt das neue H4 Hotel eröffnet! Die glücklichen Hotelgäste haben das Vergnügen auf die Trainingsplätze oder das gigantische Stadion zu schauen und sind innerhalb von 2 Minuten im Stadion!
Das H4 Hotel Mönchengladbach im Borussiapark ist nicht nur ein Traum für Fußballbegeisterte! Auch ich als Fußball-Laie bin begeistert von dem Einblick hinter die Kulissen! Jedes Zimmer erinnert an ein vergangenes Spiel von Borussia Mönchengladbach und lässt einen richtig in die Fußballwelt eintauchen. Jetzt fragt ihr euch natürlich, was ihr als Fußball Anfänger hier machen sollt?! Wie wäre es mit einem Besuch im Fitness- oder Wellnessbereich, um erstmal zu entspannen? Oder einer Fahrt in die gemütliche kleine Innenstadt?
Immer noch nicht genug? Dann empfehle ich euch die Stadiontour! Bekommt Einblicke in die Bereiche, die sonst keiner sieht! Begeht die Umkleiden der Spieler oder schaut bei auf der Polizeistation im Stadion vorbei. Hört euch Anekdoten an, die sonst keiner kennt.
Nach der Führung könnt ihr auf ein Bier, Wein oder aber auch eine lecker Mahlzeit in den  gastronomischen Einrichtungen des Stadions den Nachmittag ausklingen lassen.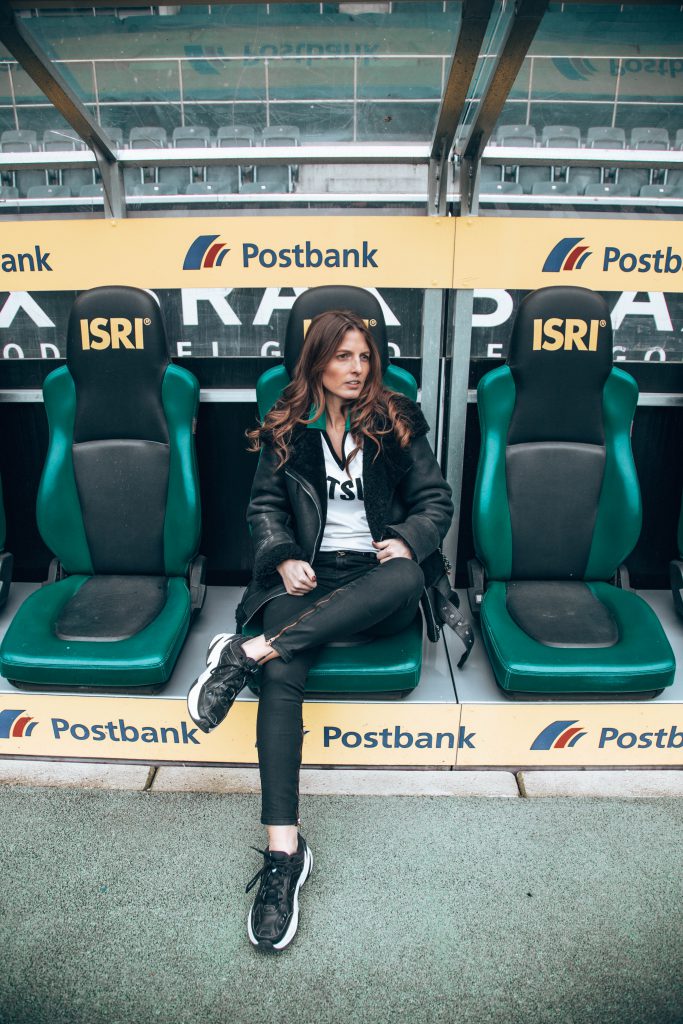 Fußballfans könnten natürlich an einem Spieltag nicht besser aufgehoben sein als im H4 Hotel Mönchengladbach! Die direkte Lage am Stadion macht einen Spieltag unvergesslich! Über eine direkte Anbindung zwischen der Hotelanlage und dem Stadion gelangt ihr kurz vorm Spiel ohne eine Lange Schlange auf eure Plätze und auch nach dem Spiel seit ihr wieder ganz schnell in euren 4 Wänden und könnt das Spiel reflektieren!
Also worauf wartet ihr noch? Wer kann schon von sich behaupten, dass er fast im Stadion wohnt?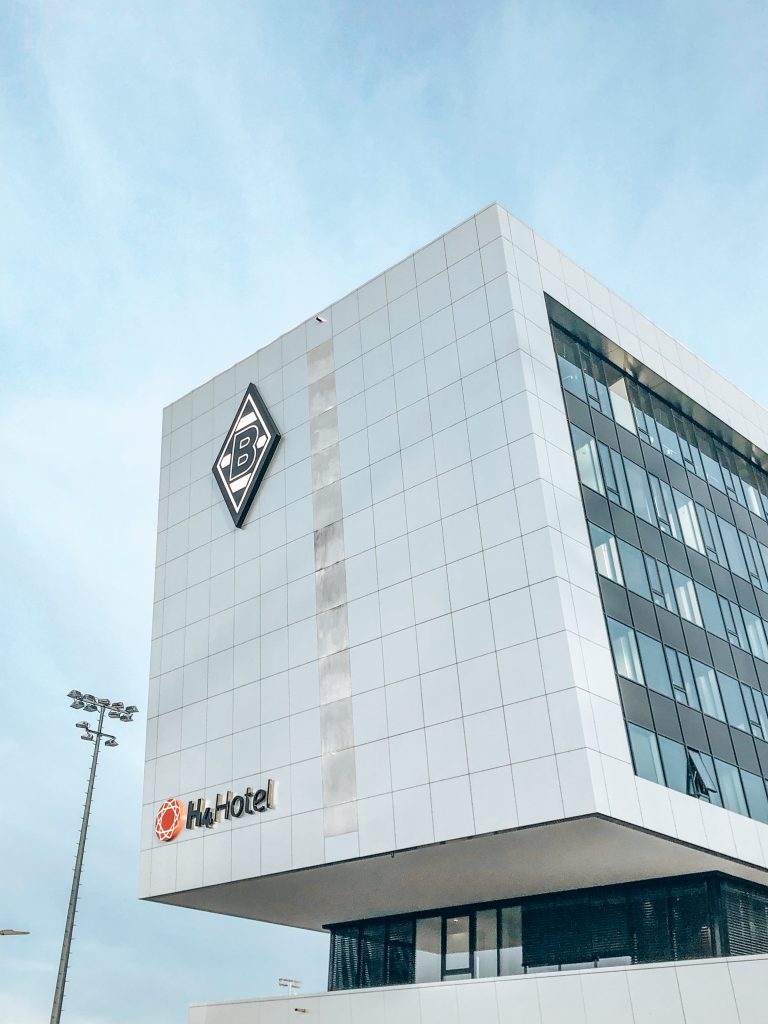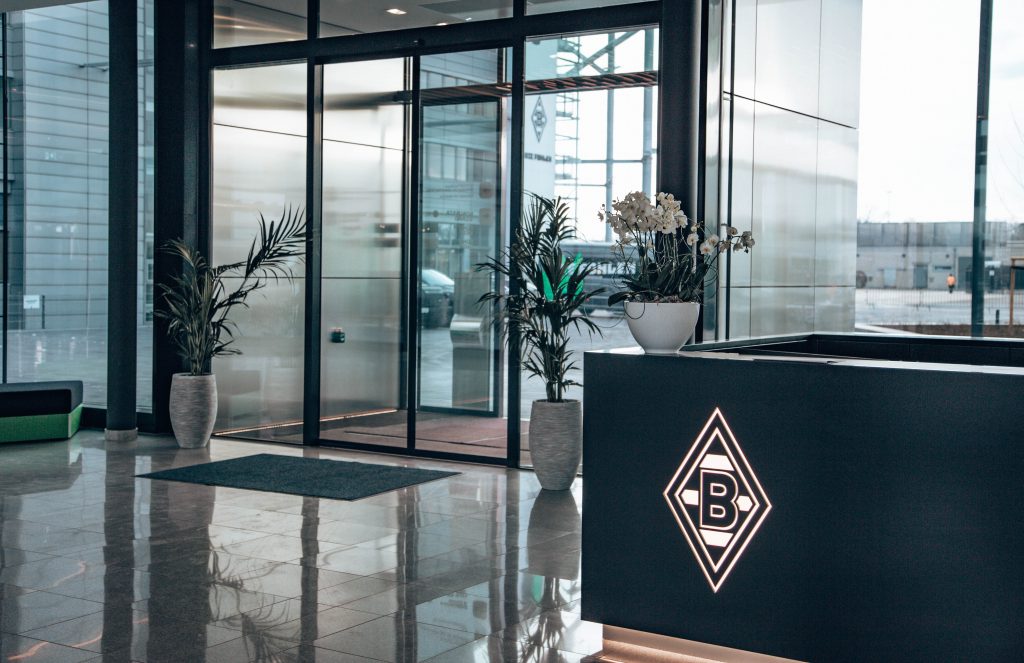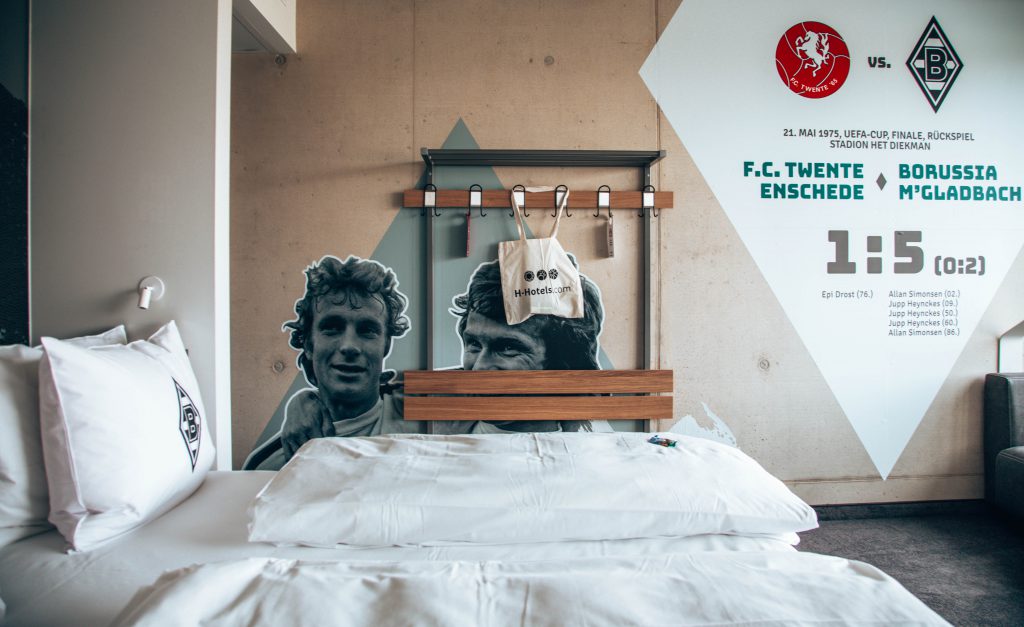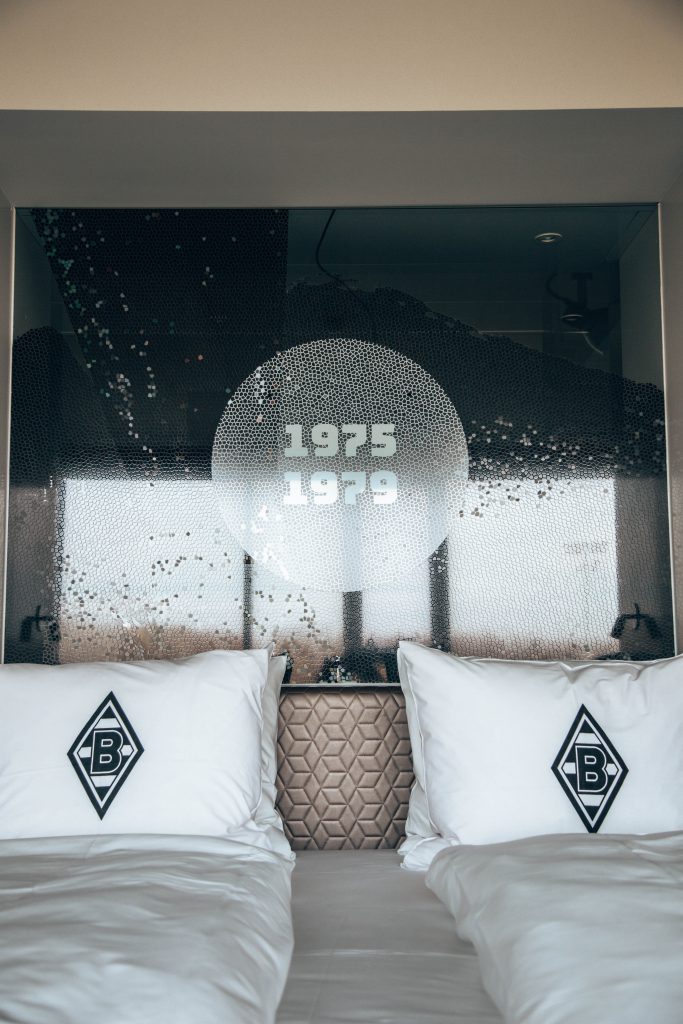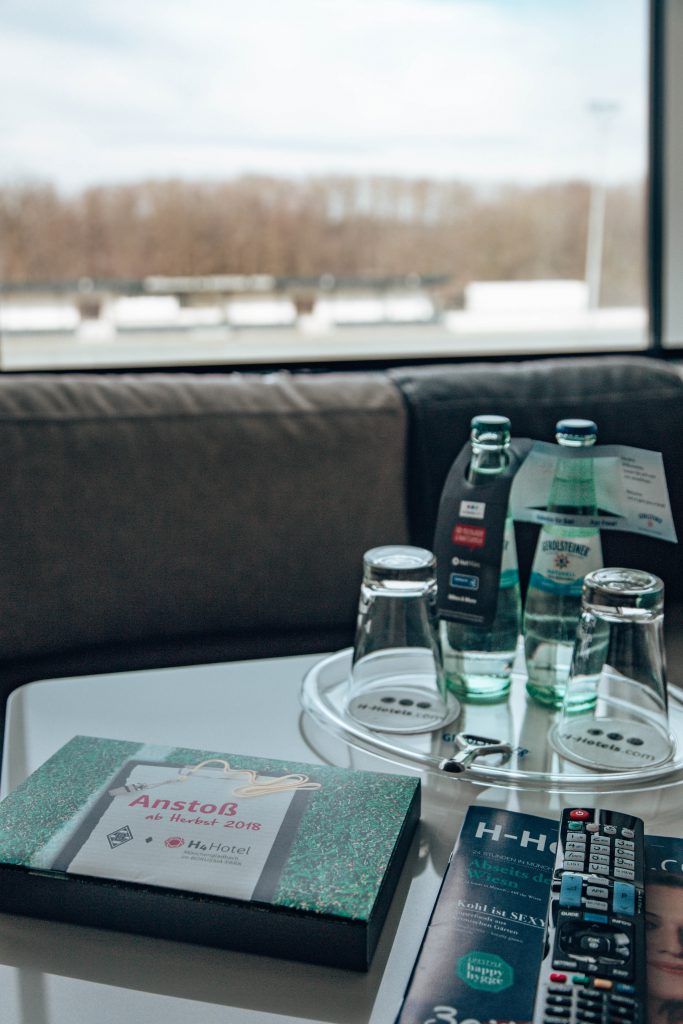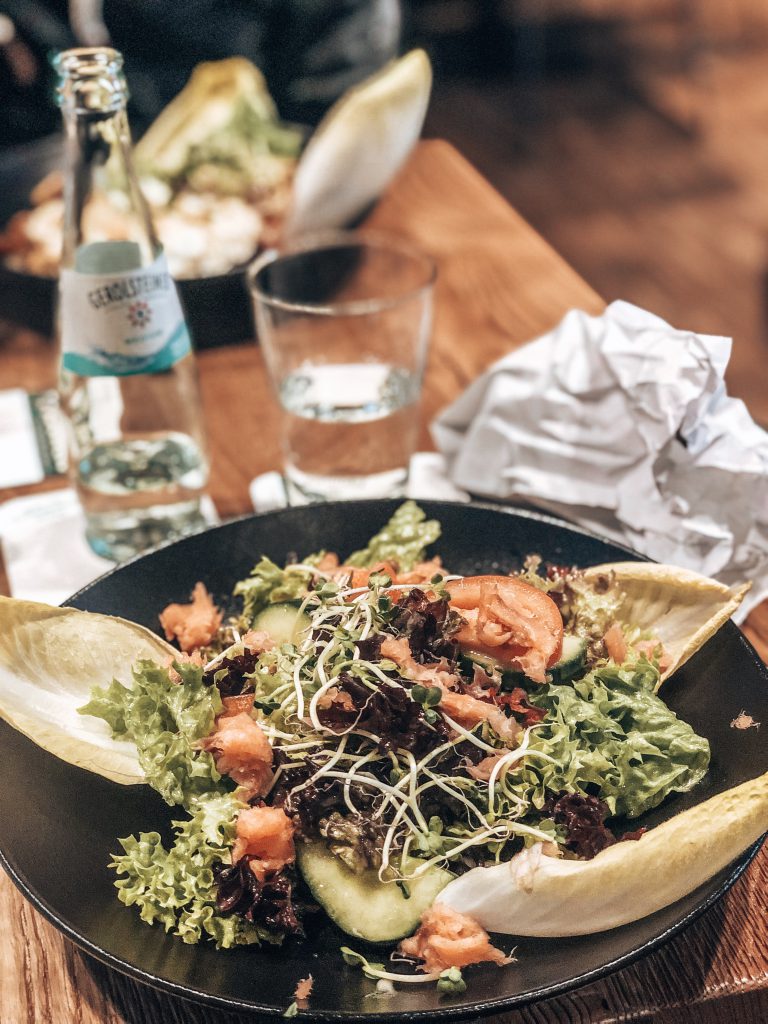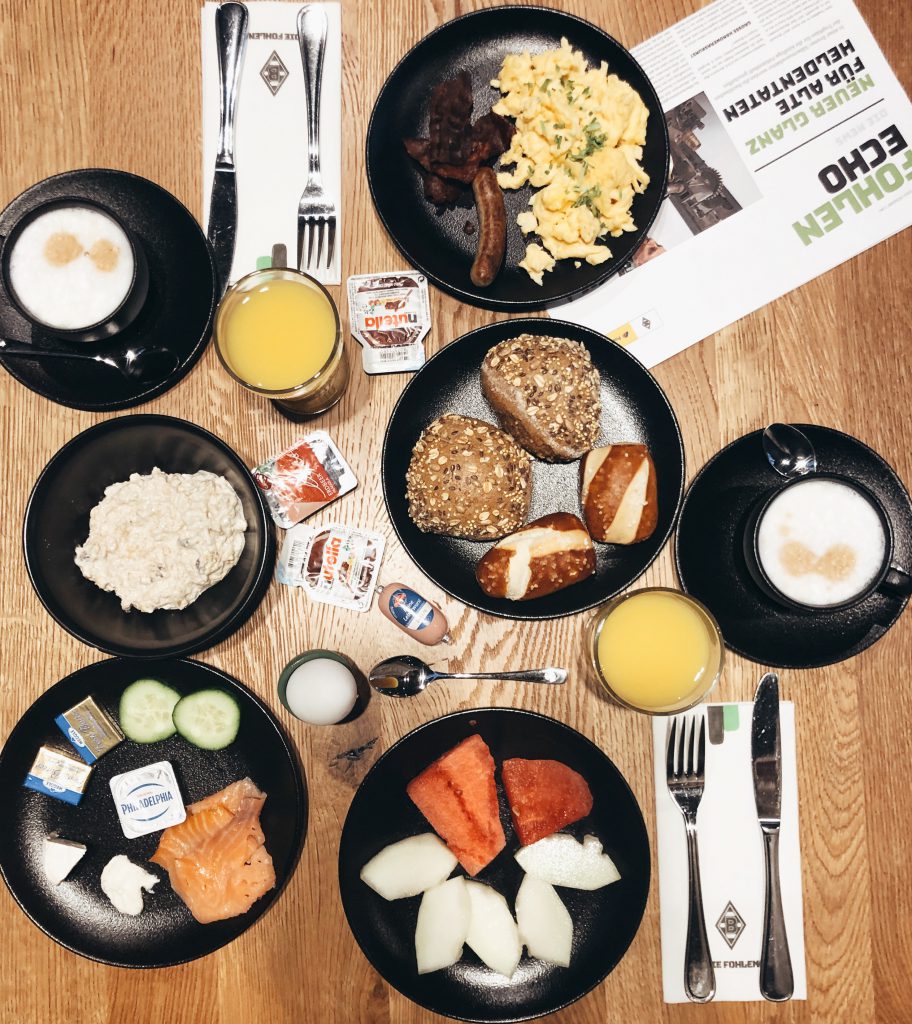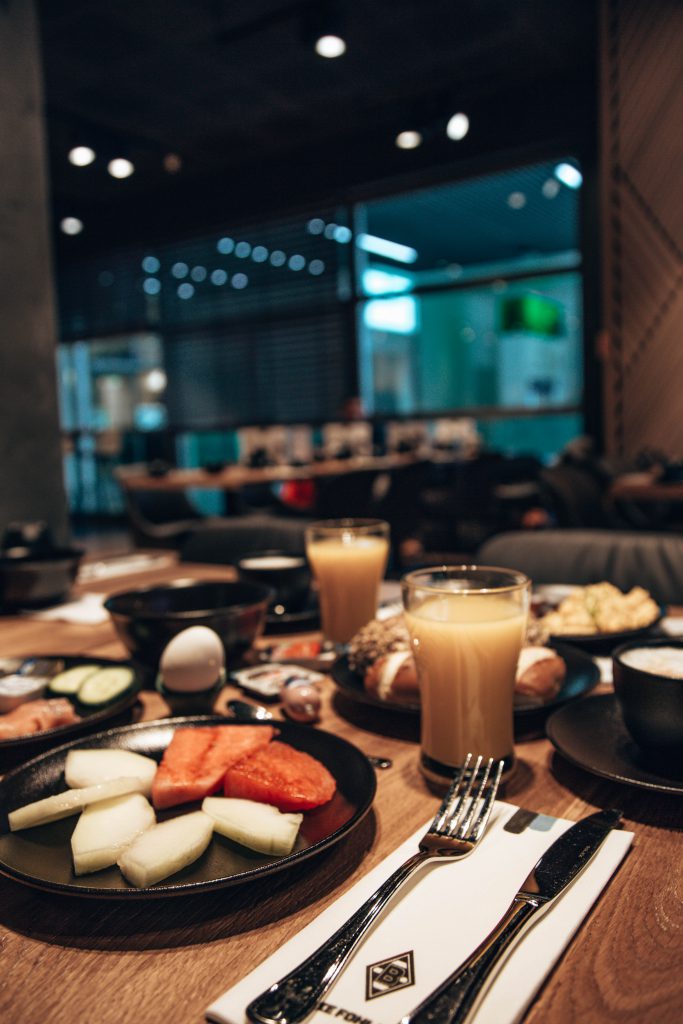 In Kooperation mit H-Hotels.com