When the skies clear up and the outside is beckoning, nothing sounds more tempting than a picnic. The first thing I do when I prep my picnic basket is grab my go-to containers – all from Villeroy & Boch's To Go collection.
Environmentally-friendly products don't have to be plastic; this collection is made with high-quality porcelain to be both reusable and stylish. They're suitable for work places and other occasions too.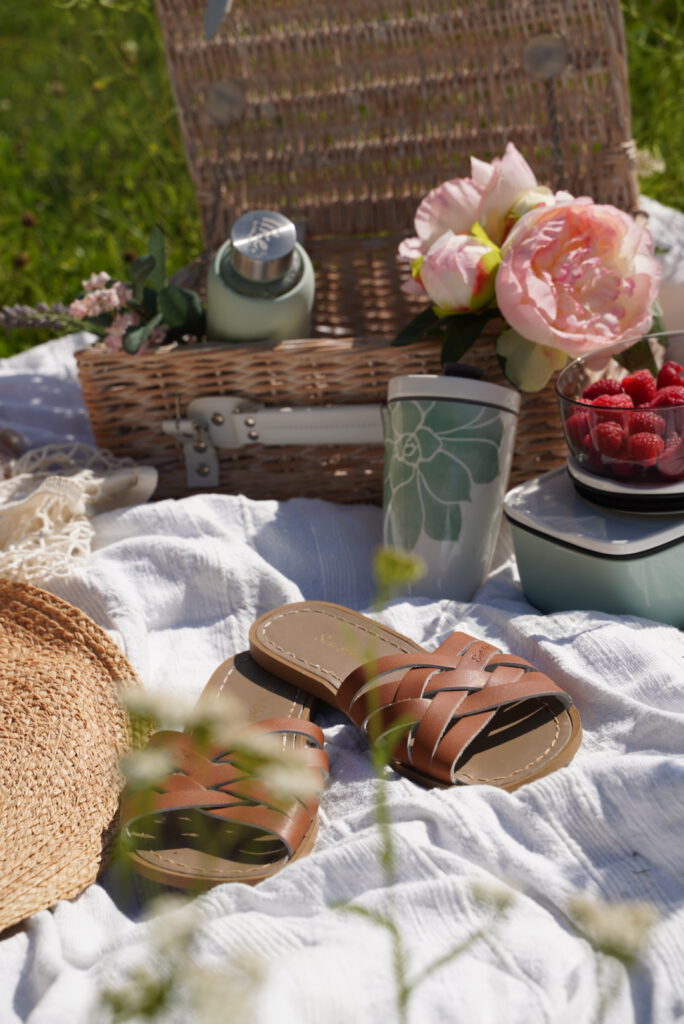 To Go Coffee Mug – Succulent
The To Go mug comes in a variety of colors and patterns; the Succulent version is a beautiful white base with a mint green flower print. Aesthetics aside, its silicone seal ensures your drink stays inside. Coupled with the sleeve to protect you from heat, it handles both hot and cold beverages. What makes it perfect for all-day use is that it is microwave-friendly; heat up your coffee or tea anytime!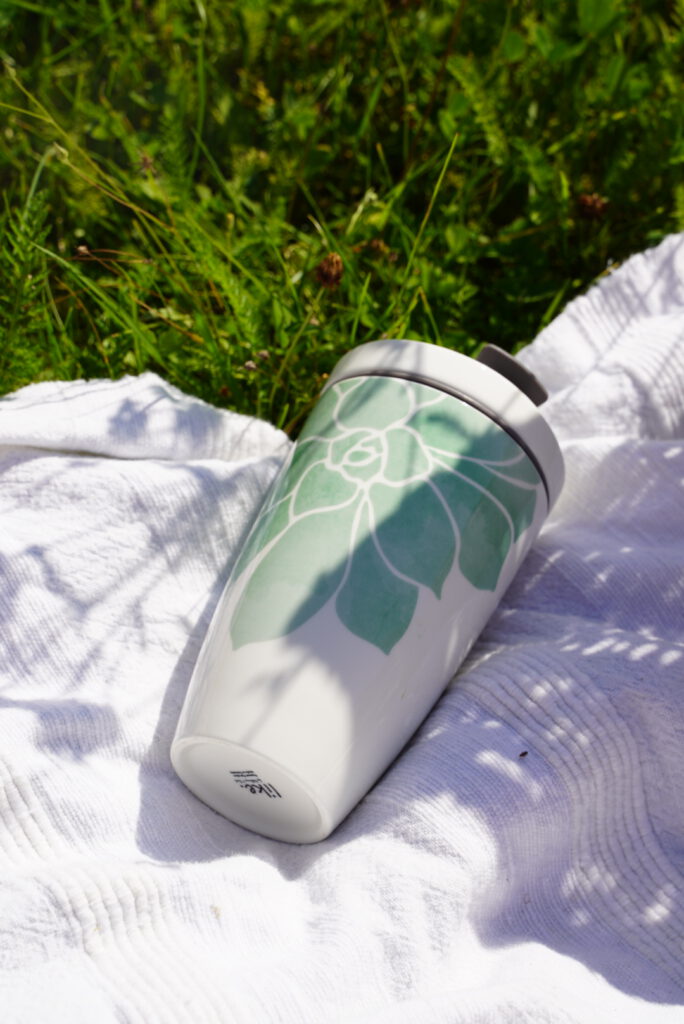 ToGo & ToStay Lunch Box
These stackable lunch boxes come in white and mint green, separately or as a combo set. With a practical silicone strip that holds them in place, they're ideal for transporting food. Best yet, the porcelain material make them tasteless and non-toxic; the taste of your food won't be affected at all. Simply pop it into the microwave to heat up your food, and into the dishwasher for cleanup.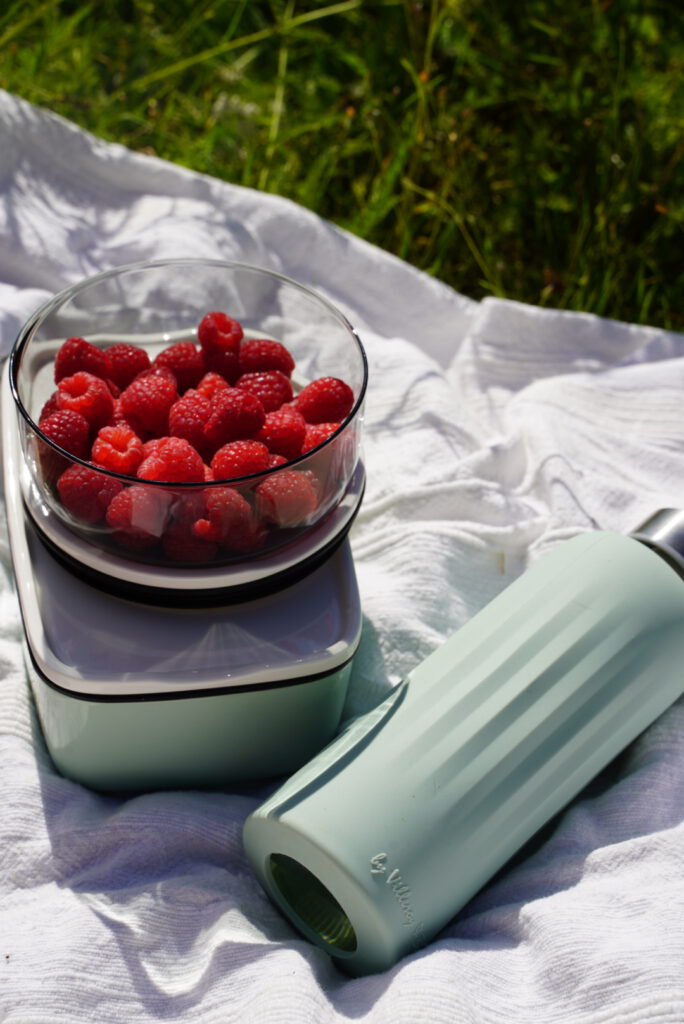 ToGo & ToStay Lunch Box (glass)
You don't always have to carry a big lunch box around. What I love about this To Go collection is the variety of sizes and shapes their lunch boxes come in. The rounded glass lunch box is perfect for keeping fruits and other colorful items, adding a dash of color to any photos you might take! It's also great for meal prep since you can look through the glass to keep track of food volume and freshness. I like to use it for smaller, bite-sized food storage.
ToGo & ToStay Glass Bottle
Another frequent-use product that benefits from being plastic free is the ToGo&ToStay Glass Bottle. Have you ever been frustrated with how heavy thermoses can be, yet desperately wanting to bring some hot water out with you? This To Go product is made with sturdy, non-toxic glass and wrapped with a silicone sleeve. Not only is the bottle protected, it's also a relief for your hands, whether you're carrying cold or hot drinks. The slim outline makes it practical for every bag, yet offers a generous 0.5 liter capacity.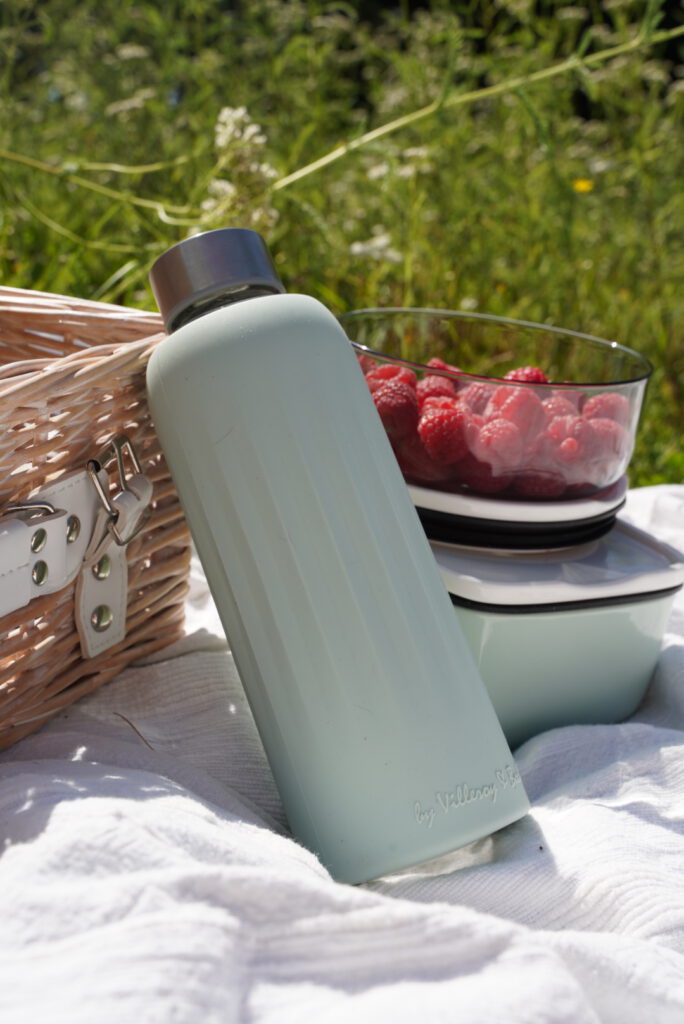 If you're looking for something environmentally-friendly, functional and beautiful, definitely check out the To Go collection!