Italy has always been beautiful, but we've never experienced it quite like this.
Boutique Hotel Miramonti brings you eye-level with the mountain ranges of North Italy, sitting 1,230 meters above sea level at Merano. A 30-hectare forest edges the estate to offer a haven of natural beauty; on the other side, Etsch Valley and the Vigilijoch stretches below the neighborhood.
Inside are elegant yet cozy living spaces tailored to various preferences. Likewise, the cuisine is prepared mindfully and dining spaces range from formal to intimate.
Stay here to feel on top of the world!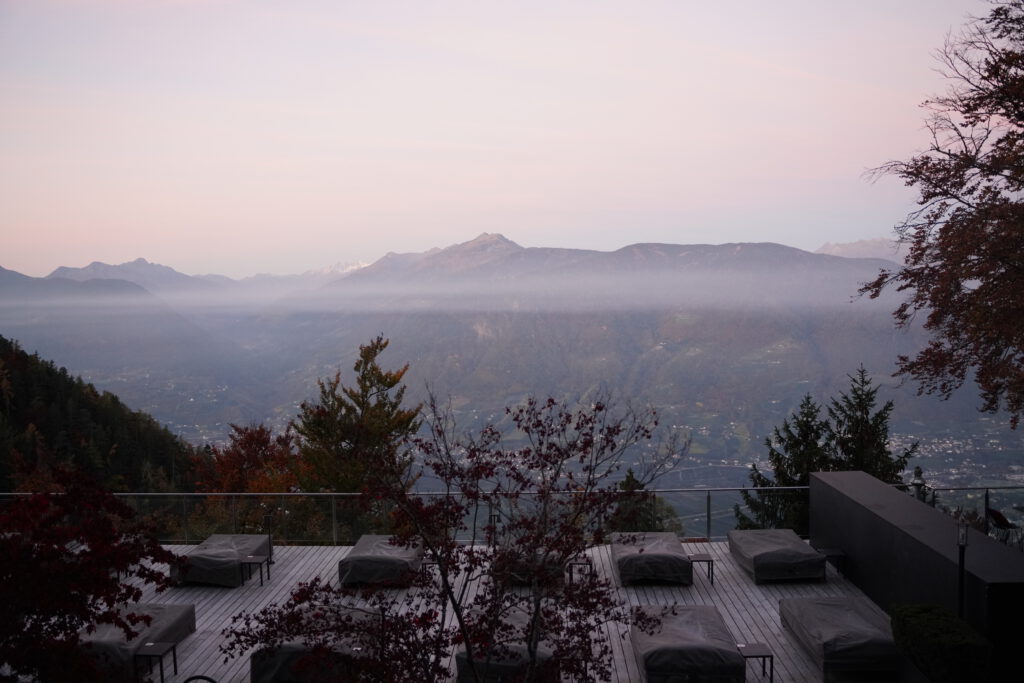 Rooms
Five themes range across Hotel Miramonti's 44 rooms – only the breathtaking view unites them.
Light wood and minimalism characterizes Owner's House; earthy tones and clean lines give the Style Rooms a modern touch. The Lofts carry Nordic influences, merging different textures to create a homey ambiance. To experience South Tyrol's character, stay at the Craftsmen's Homes. Want simple rooms with nature as the focus? The Explorer Rooms are perfect for wanderers.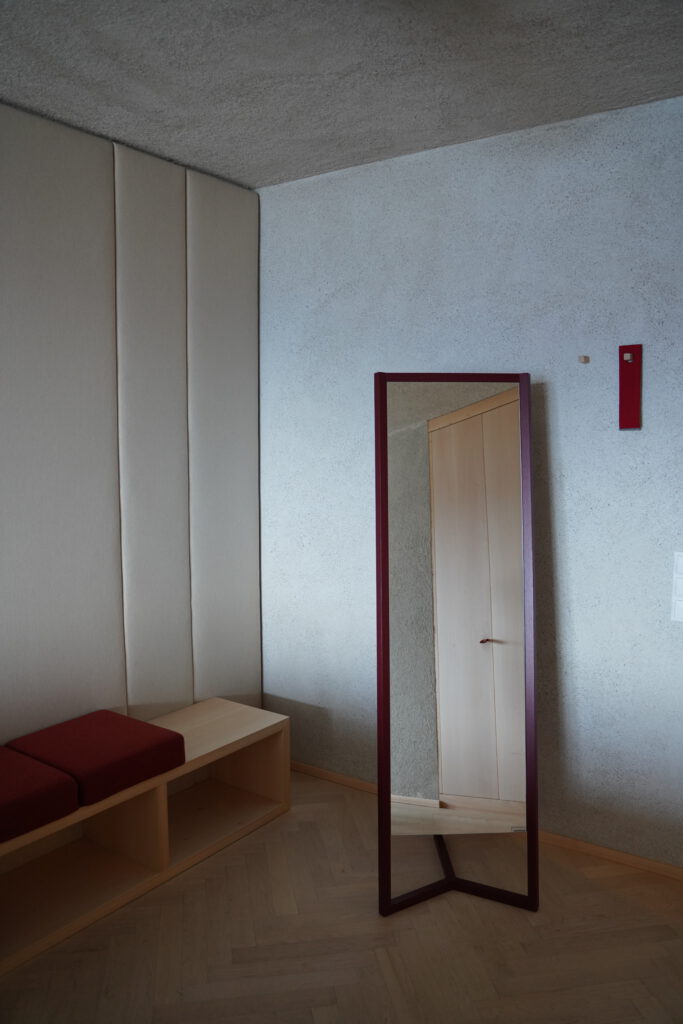 Cuisine
We lucky visitors get three different restaurant styles.
The Panorama Restaurant features a wrap-around floor-to-ceiling window for those views. Lunch and dinner are carefully cooked and plated to reflect the kitchen's philosophy, "slow food". It's starters like whiskey-cooked organic chicken, potato-chestnut-gnocchi for appetizer, and savory veal for mains.
Klassik Restaurant is a more casual setting, letting you enjoy good company in comfort. They offer after lunch bites but mostly cook up dinner. Vegetarian and vegan dishes are featured regularly on the menu, which changes depending on the daily produce haul.
Miramonte Stube offers an honest, cozy, authentic South Tyrolean meal. The wood-paneled parlor, warm lighting and Alpine Dinner combo is a must-try if you're about the 'local experience'. You definitely feel like you've gone back in time, sampling hospitality of the 1800s.
If that's not enough, be sure to grab a drink at the MM Bar or take a seat at the terrace. The views truly span as far as the eye can see.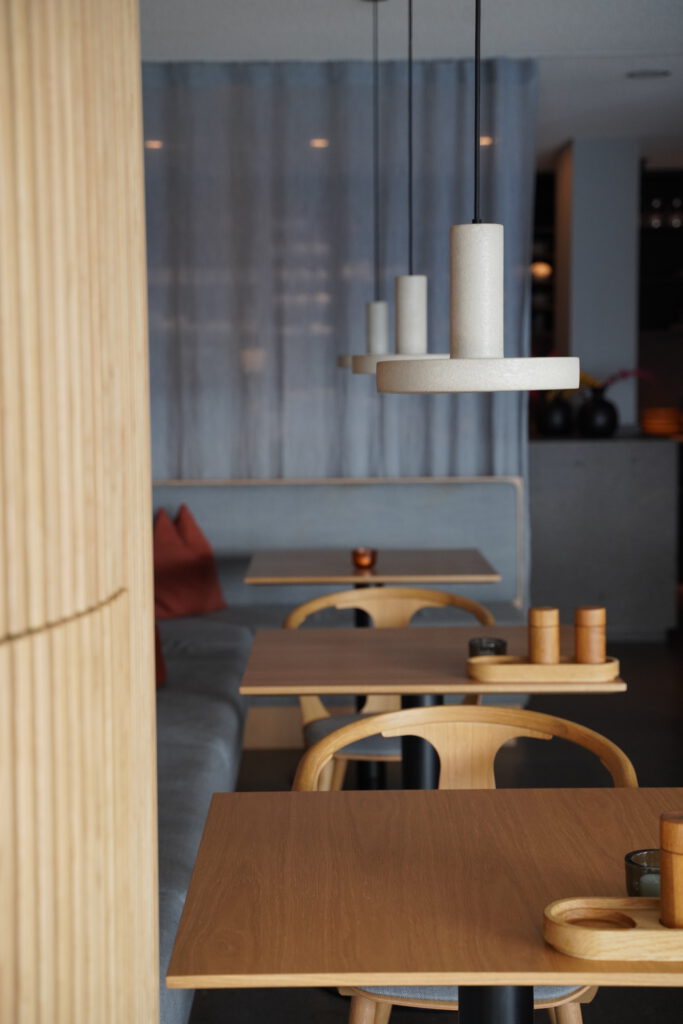 Relaxation & Rejuvenation
From the infinity pool which runs into the breathtaking landscape to the sheltered, forest sauna – everything about Hotel Miramonti's spa is meant to rejuvenate. The facilities aren't gaudy and overly glamorized; instead, they're designed minimalistic so that you can calm your mind. The Onsen Pool is as relaxing as a full-body massage.
To stay active, you can book yoga sessions and personal training with their coach-cum-therapist. You're also free to wander the forest, whether with a trained wildlife educator or alone.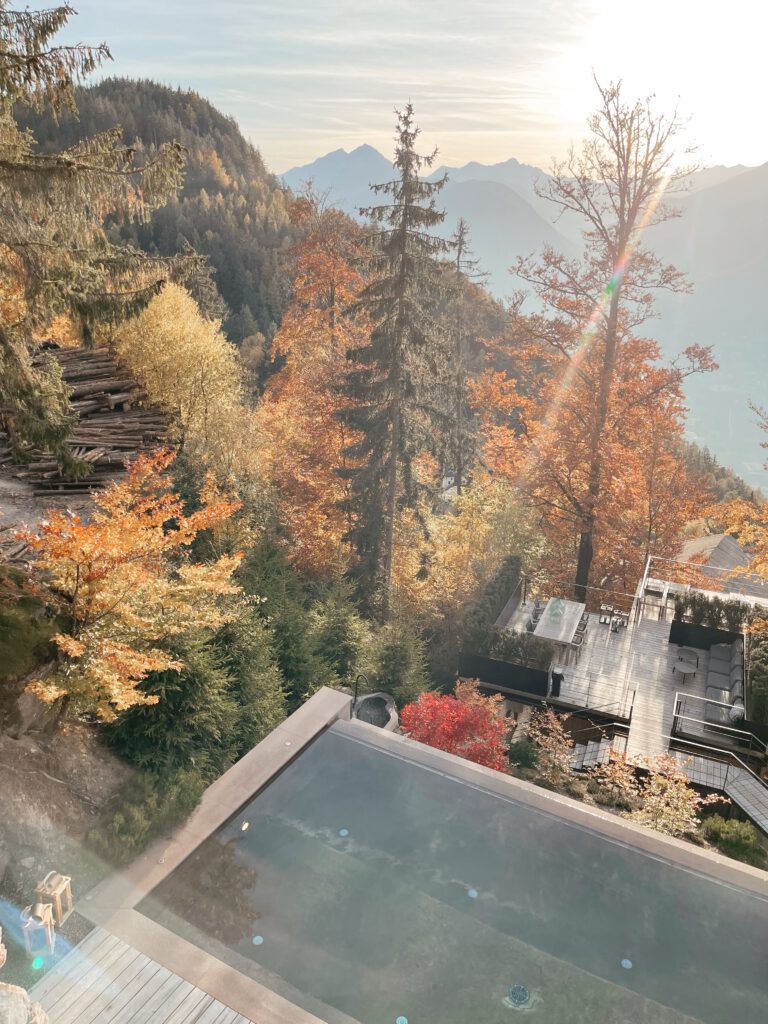 Experiences
Still need a reason to visit? Miramonti has no shortage of experiences, seasonal or cultural.
The Ski Arena 2000 is a winter paradise, with over 40 kilometers of snow runs. Horse riding is another tradition at 'Hafling', which carries over the seasons. In spring, Bike & Wine tour is a delightful experience, as is a tour of Castel Trauttmansdorf's gardens. Summer is all about forest walks, the Partschinser Waterfall, Lake Garda swims and hiking. And of course – stunning autumn is best for Alpine walks and grape harvest.
From horse riding to sleigh rides, cycling to wine tours; you can do it all with Hotel Miramonti.