How do I get to my accommodation?
This is one of the most important questions which you should ask yourself before you even book your skiing vacation! It will have a huge impact on your holiday budget!
First of all, you should ask yourself:
How many people will I take with me?
How much do we want to spend to get to our skiing resort?
How much luggage do we want to take with us?
How far is the airport from home and our hotel?
How much would it cost to fly? How much time would it take?
Can I/we drive more than 6 hours?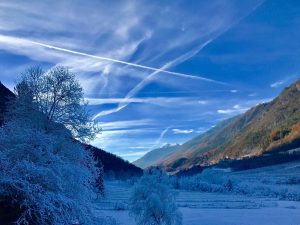 Even though I have an airport right around the corner, I decided to drive with my Nissan Juke. Why? As a matter of fact, driving is not only cheaper but also more fun and convenient. I could not have taken my entire luggage with me if I was flying to Italy unless I want to pay for extra luggage. Besides, it would have taken me longer to fly  to Hotel Miramonti in Madonna Di Campiglio than driving there. It took me around 9 hours to get to Madonna Di Campiglio from Cologne but I stopped in Munich for 2 nights on my way there, and also during my journey back home. Most importantly, I only paid around 120€/return with my Nissan Juke! The Nissan Juke consumes just 4.0 litres of fuel for 100 kilometres distance. Parking was always free, and I also drove around in Munich. That's unbeatable! I could not have been more flexible, and I shared the 120€ with my car passenger, so that in total, I paid only 60€ for petrol. During our ride, we listened to great music as the Nissan has a USB connection for phones. Sometimes, the driver just change the music with the steering wheel remote control as my taste in music is so girlish. However, he was lucky that I fell asleep on the heated seats. The board computer told him where to go and how to avoid traffic, which was very comfortable for me.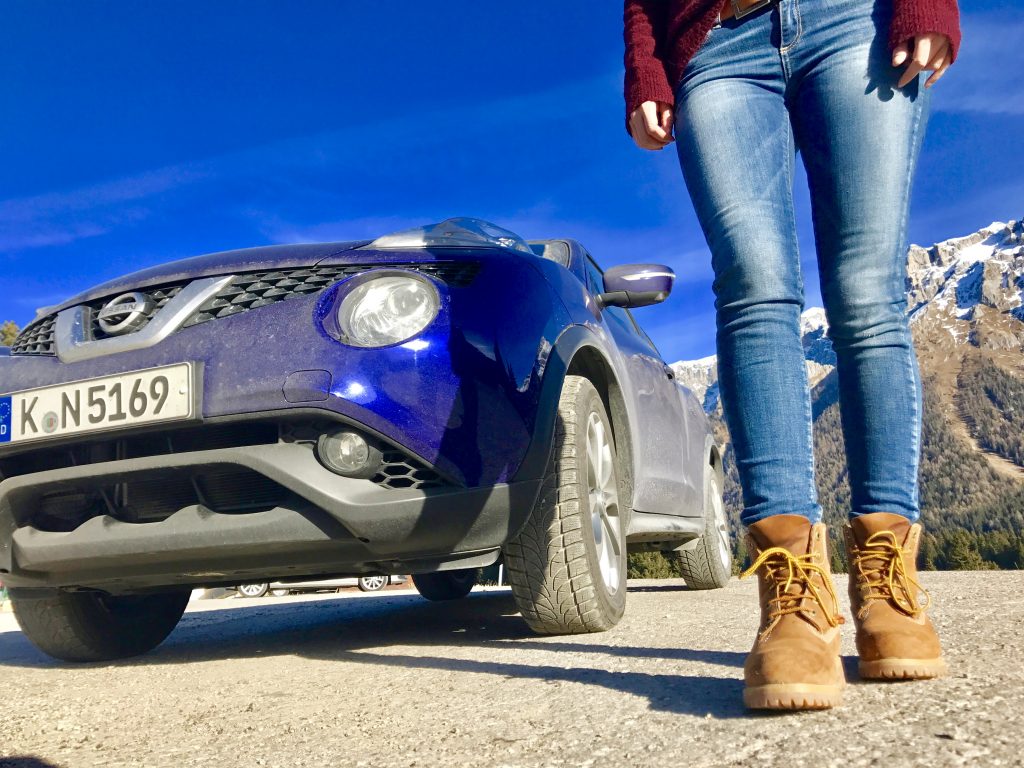 What should I pack?
Don't forget that if you fly, you can almost take nothing with you because ski clothes need so much space! Anyway, if you take the car and you are more than 2 persons, you should also pack carefully as it can get too much quiet easily. Therefore, I made a simple packing list for your 7 day ski holiday:
Clothing
Gloves for skiing in your free time
3 Sweaters
2 Long underwear
2 scarves
2 hats
Ski jacket
Ski pants
Ski socks
1 casual outfit
1 dinner outfit
Underwear
Accessories
Glasses and/or contact lenses
Sunglasses
Equipment
Sunscreen
Camera
Action camera
Electronics chargers
Laptop or iPad
Headphones
First aid kit
Lip balm
Personal-hygiene items
Razors
Deodorant
Shaving gel
Toothbrush
Toothpaste
Travel pillow
Printouts of reservations
Always have a little bit of money with you. And if you have rented a flat, try to buy your grocery in Germany as it is cheaper there. The same applies to petrol.


Where should I buy/rent my skis?
I highly recommend you buy/rent your skis and ski shoes on site because if something does not fit, you can always return it or exchange it.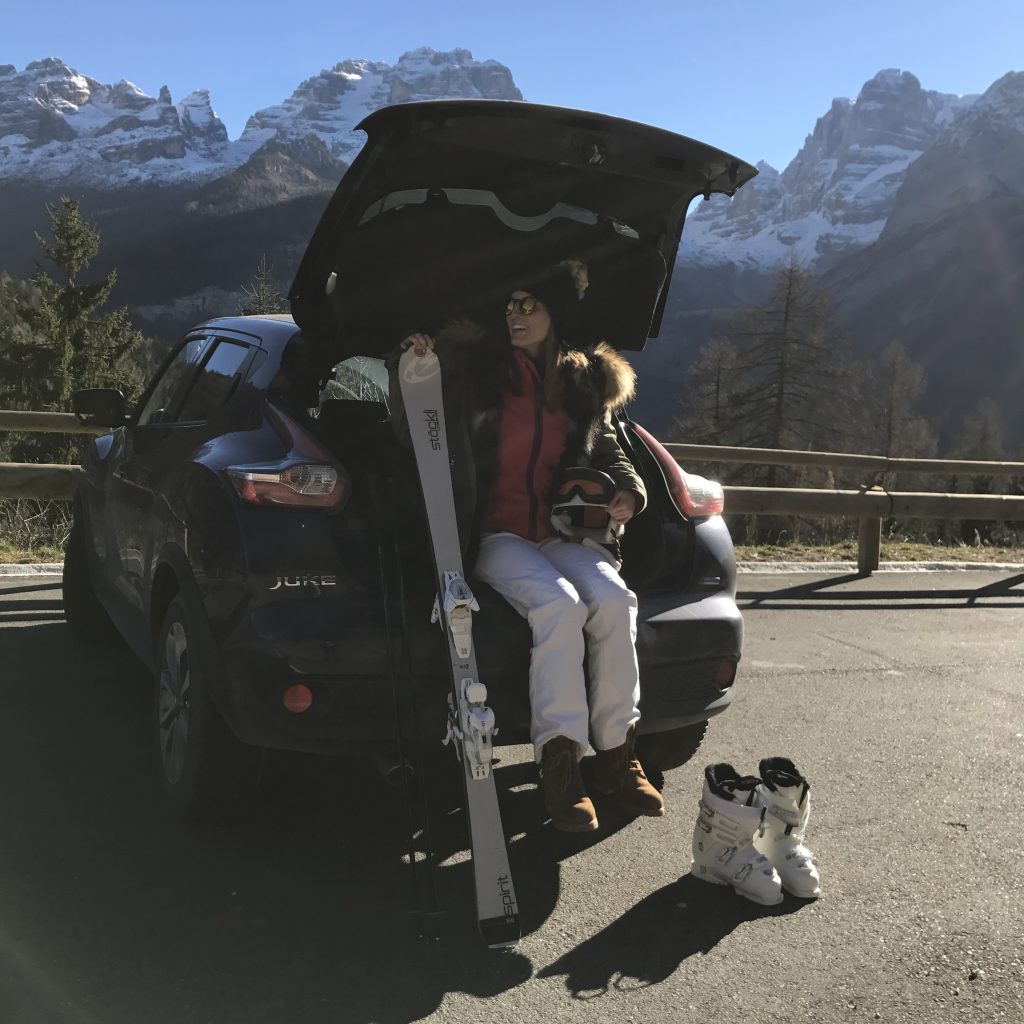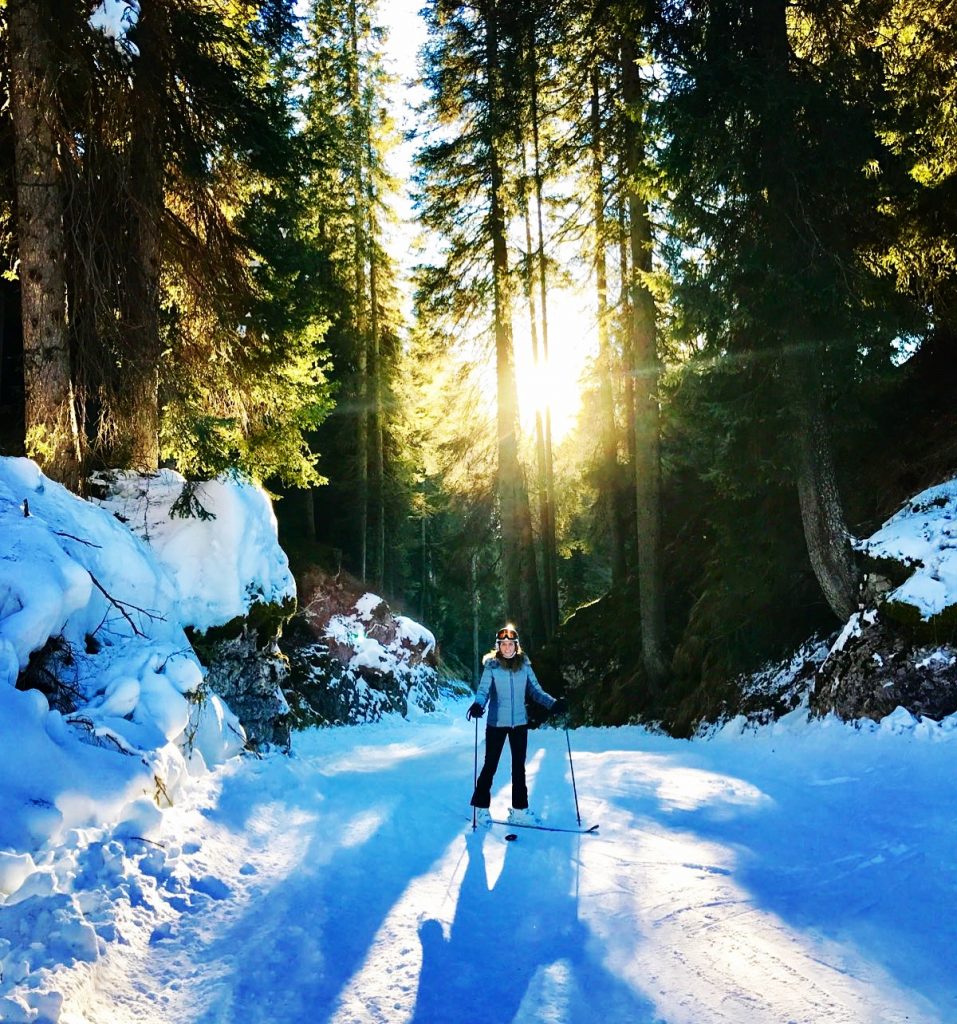 Do you want to find out more about my Nissan Juke? Then have a look here!