After Mother's Day comes Father's Day, as is well known. A day to celebrate love. However, it is almost impossible to not get overwhelmed by the mind-boggling question of "What should I give?"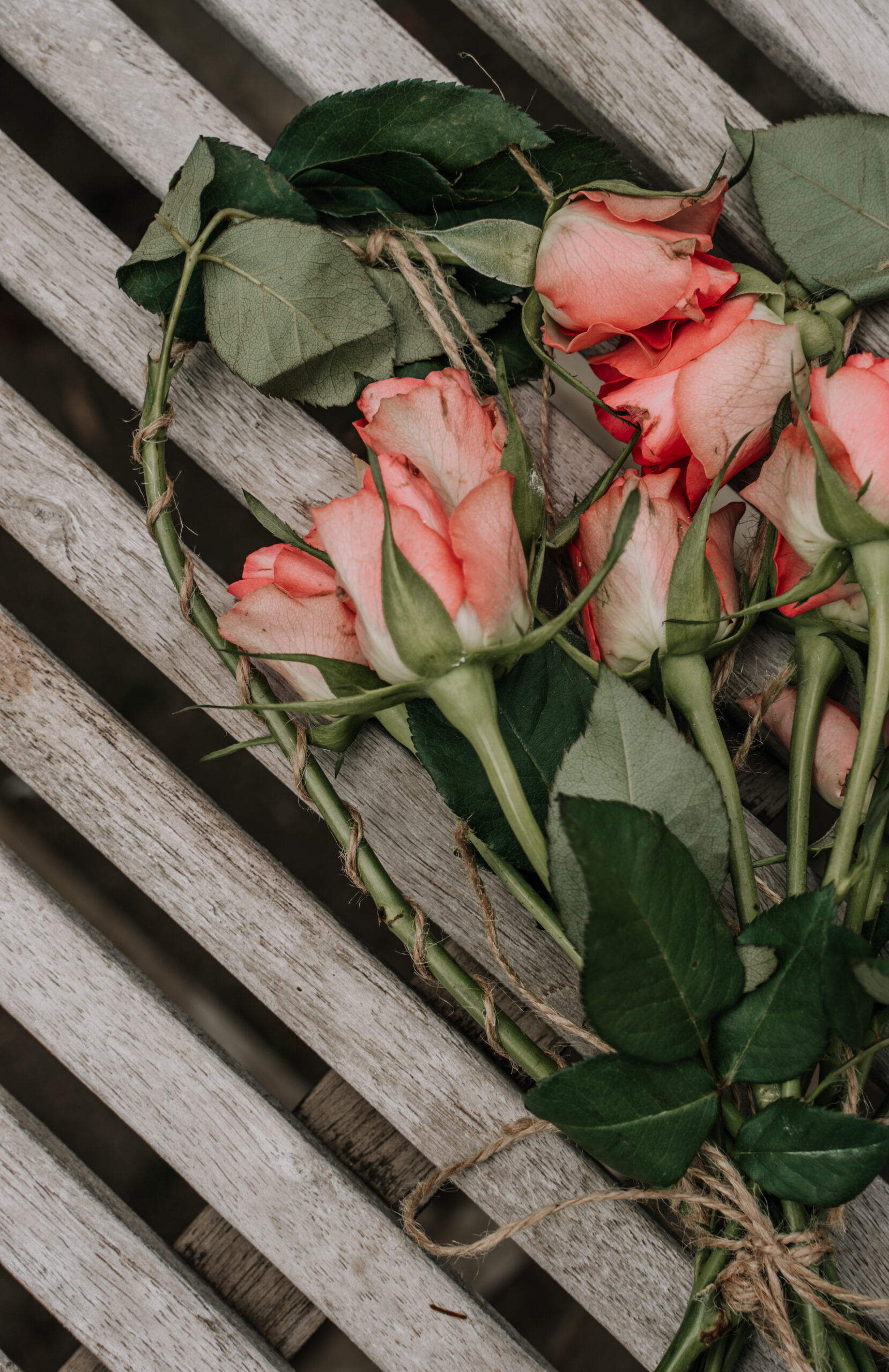 As you contemplate over it, the Father's Day will come knocking right at your door! This will exactly be the scenario in just two days from now. But don't fret. For me, my absolute favourite gift of all time has been photos! This year, however, they won't be able to arrive on time.
And so, I have come up with something creative. On Ascension Day we will have brunch together, of course. Nothing should be amiss. To make it perfect, you shouldn't miss out on having a beautiful trinket in hand or even a simple yet elegant table decor/present.
For that, you can simply make a heart wreath from roses or any other flower.
What will you need?
– Roses (e.g. from Lidl for about 1,99€)
– A cord or wire
– A pair of scissors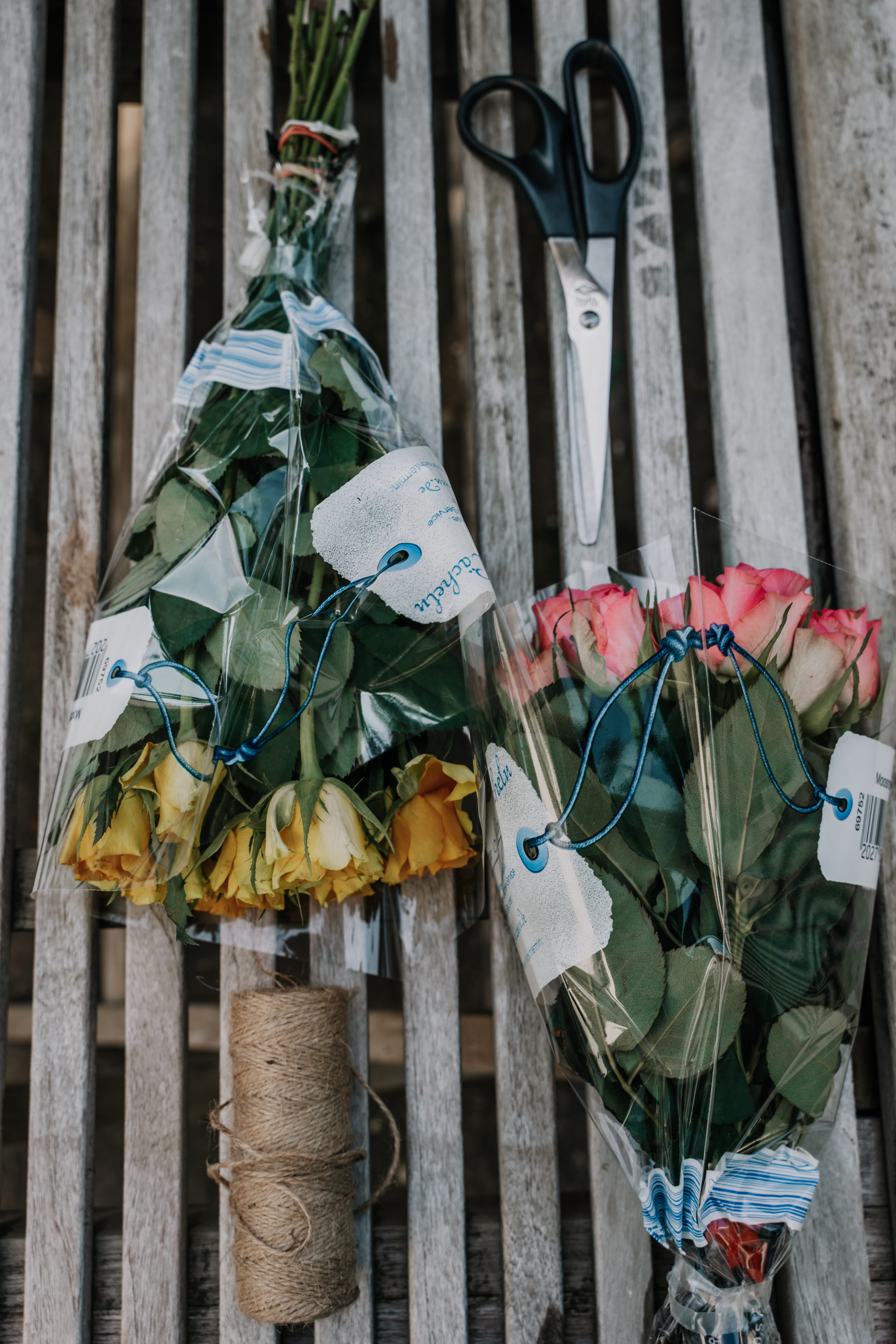 Now, the fun shall begin! While, I know many of you adore your cosy afternoons, creating small handicrafts together whether, with your partner, friends, or children is equally fun. The flower heart will only take less than 10 minutes! And you can hardly go wrong. Just follow the steps below:
1. Gather two roses to form the heart. Take the first one and tie a small knot around the end of the rose. Then twist the cord up to the neck of the rose. Be careful and gentle so that the head does not break off! At the top, you pull the cord back to the end so that you have the shape of half a heart.
2. Repeat the first step for the other half.
3. Now you have to connect the two halves with the cord. Here, you can see for yourself where you can tie the halves together. Otherwise, take a look again at my picture.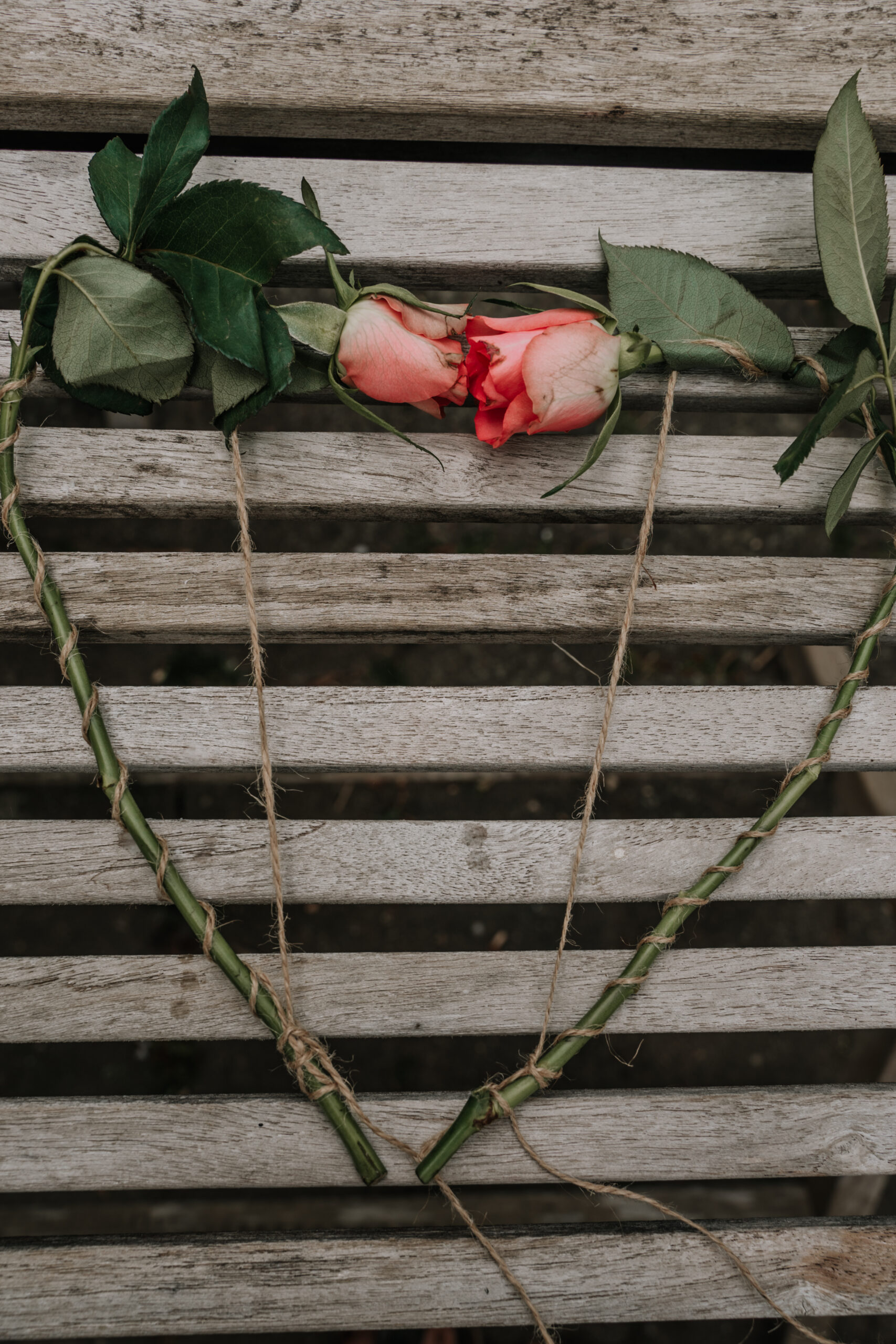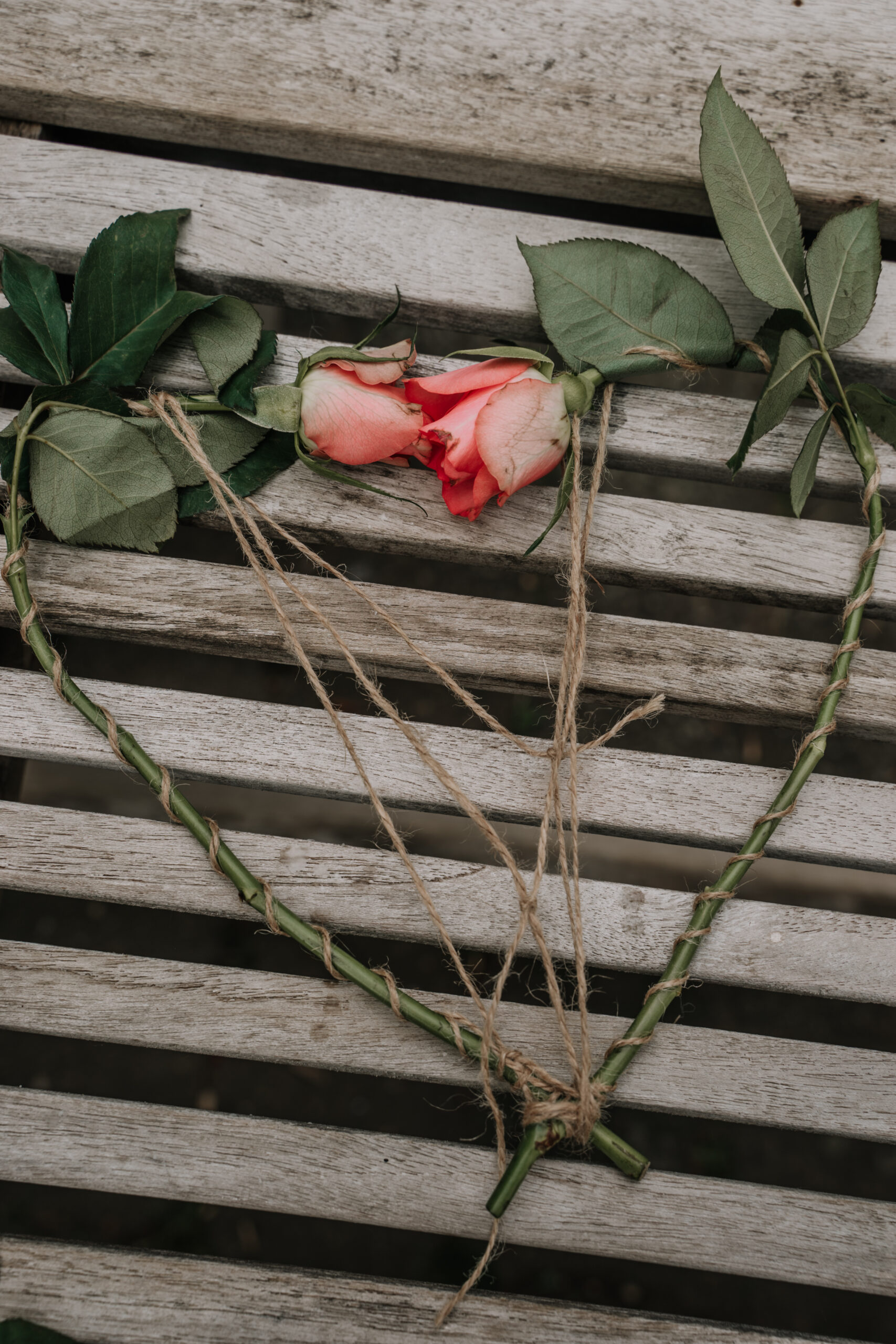 4. As soon as the heart is ready, put the remaining roses in the cavity of the heart and tie them.
5. If you have a nice ribbon at home, you can decorate your heart with it.
So, within a few minutes, you'll have your decoration or Father's Day gift at ready. You can also hang the heart up, put it in a vase or lay it on the breakfast table.
I wish you a lot of fun with your rose heart!