With the pandemic ravaging through 2020 and into 2021, many of us have been encouraged to stay at home – and have most likely developed a 'stay home' routine. This shift in habit has made me realize the importance of knowing how to spend time alone, but it doesn't mean living in silence! Having the right sound at home makes a world of difference.
Bose, known for their superior sound products, offers two must-have items. Designed to be sleek and functional, they're a great addition to your home.
Whether you're watching your newest Netflix addiction or listening to music while working, this speaker and soundbar combo enclose you in a bubble of sound.
Bose Smart Soundbar 300
Hook up the Bose Smart Soundbar 300 to the TV with a singular cable. There's no need to scramble for a remote; the personalized Bose music app makes navigating playlists and stations extremely convenient. Better yet, its Bose Voice4Video technology works with voice services like Alexa and Google Assistant so that you can control the soundbar with a voice command.
Paired with internet, Apple AirPlay2, Spotify Connect and other compatible services, you can access your favorite music anytime, anywhere. Sync it with other Bose products to enjoy the spacious surround through surround speakers or select headphones.
Working to build a surround sound system? The Bose Home Speaker series is exactly what you need for a home theatre.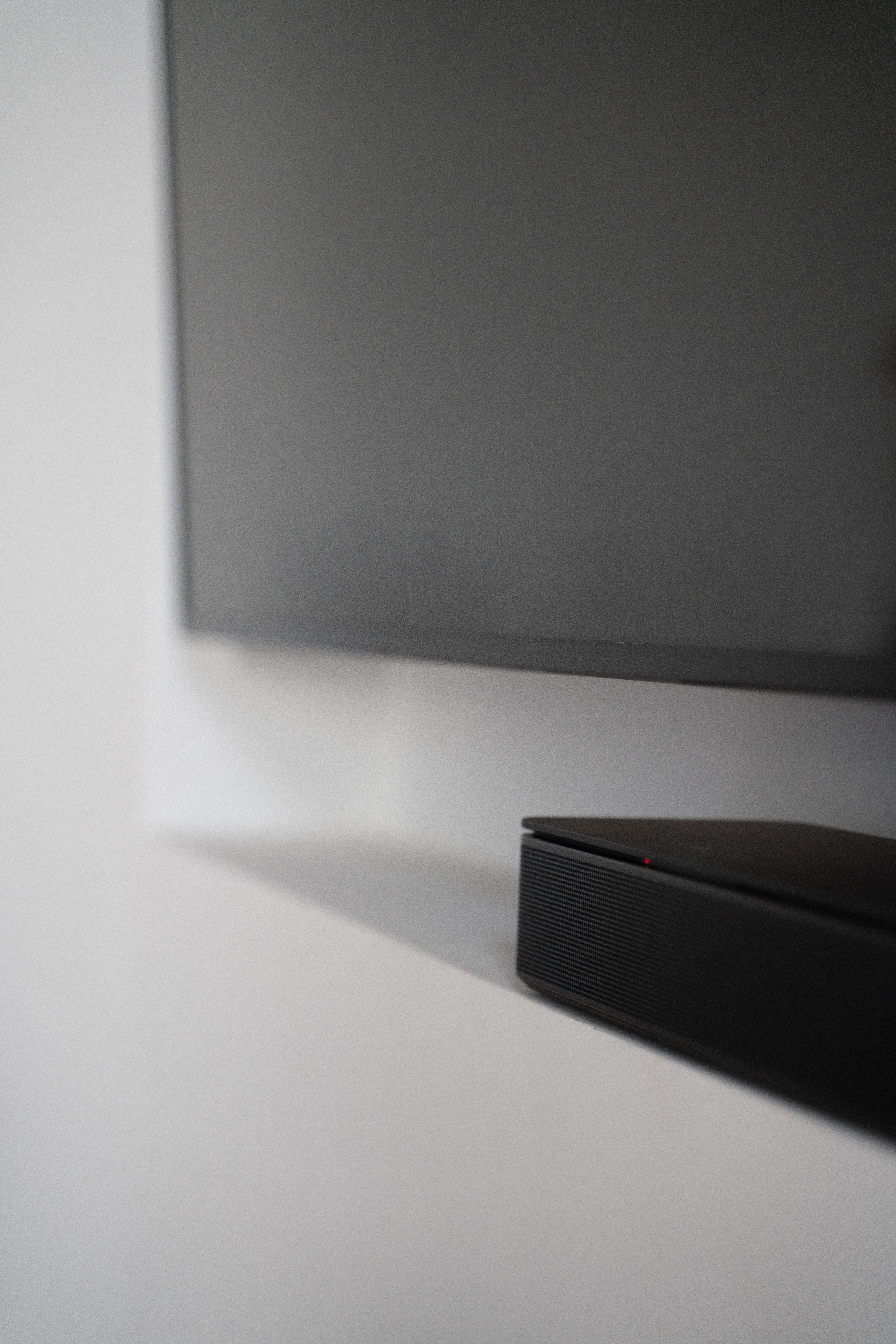 Bose Home Speaker 500
Similar to the soundbar, the Home Speaker 500 has built-in voice assistants so you can manage actions with simple voice commands. The personalized Bose music app, Wi-Fi and Bluetooth compatibility and streaming service compatibility come with the package too. Its strength lay with its wall-to-wall stereo design, where sound is projected in two directions to bounce off the walls.
While relatively compact, the speakers come with an LCD screen so you can keep track of the six presets at your convenience. You don't have to worry about voice commands going unheard during parties either; the sensitive microphone array can hear you under room-thumping music.

Both of these products come in black for an overall sleek design. Not only do they up the cool factor of your home, their powerful and great sound will keep you entertained from dawn to dusk. Treat yourself to a premium movie watching or music blasting experience!