Nestled in the lush valley of Lagundo, Italy, is a hotel that reminds us to find balance in our daily lives. We have recently had the pleasure of staying at Hotel Avidea, which blends seamlessly into its natural surroundings.
Starting with a great culinary experience, we enjoyed our meals at the on-site restaurant with a terrace. The kitchen crafted themed menus that changed by the day. Monday treated us to "sweet, wine & dine", while Tuesday's "Bella Italia" theme spoilt us with Italian-based dishes for breakfast and dinner. Not only was the plating beautiful, but the textures of each dish was highly enjoyable. The chef is also careful to source his ingredients sustainably.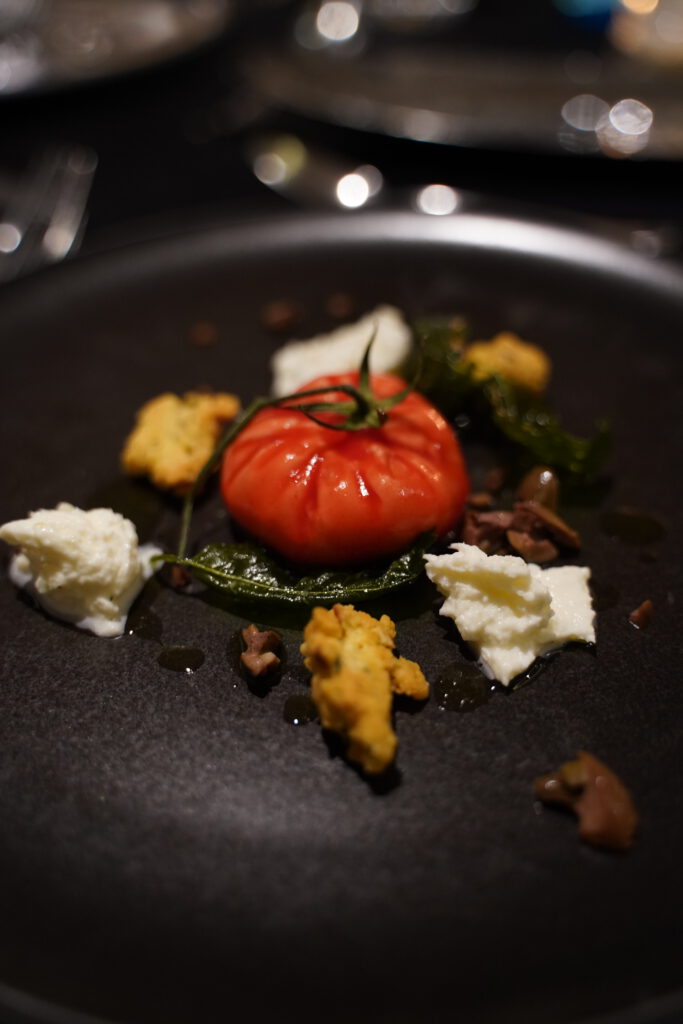 The idea of balance and wellness is carried out beyond our meals too. Hotel Avidea features a beautiful spa area with a Mediterranean-inspired garden. You can dip into saunas, steam baths, relax in scented treatment rooms and an infinity pool that is both indoors and outdoors. In particular, I love the rooftop spa! They also offer plenty of Yoga treatments (including massages and gentle workouts) out in the woods.
If you love nature, spare time for "Algunder Waalwegs". This stunning trail is just in front of the hotel, leading into the vineyards and fruit grove.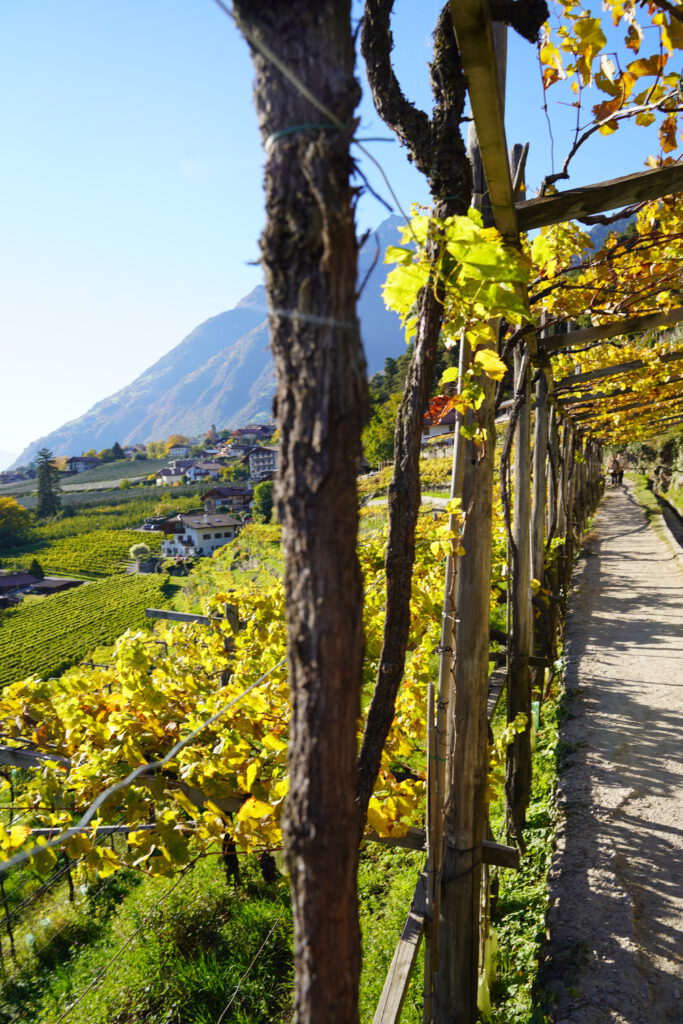 With 300 sunny days every year, Algund is made for outdoor living. Don't just admire the Texel Mountains from the lounging decks and the comfort of your bedrooms (even if they're beautiful).
To make travels more convenient for you, Hotel Avidea offers you a "South Tyrol GuestPass Algund" – complimentary! The guest card lets you use public transport for free within South Tyrol, as well as free entry to 90+ national museums. You also get discounts on rentals and leisure outlets, so be sure to pencil in at least a day for biking and hiking.

Things to Do
The small, elegant city of Meran and neighbouring Algund will stay in my memory forever.
You can walk the distance to Spa Town Meran – it's 1.5 hours on foot – or travel 10 minutes by car to explore the beautiful city with loads of shopping possibilities.
Visit Meran – Having hosted nobility and royals since 19th century; we get to appreciate stunning architecture like the Pavillon des Fluers, the Kurhaus and the Kurmittelhaus.
Walk around the city – 16 hectares of parkland, heritage sites and more are meant to be explored. Don't miss out on the Gardens of Trauttmansdorff Castle, Women's Museum, Merano Theatre or the panoramic chairlift.
Enjoy spa time – Therme Meran Spa is such a relaxing experience.
Relax with the Kneipp Course – There are 50 "exercise" stations dotted around Algund so that you can meditate and move outside in nature.
Hike the Meran High Mountain Road – This high-Alpine circular hike is one of the most beautiful in Europe. The 100-kilometers long route features plenty of rest stops and cultural landscapes.
Bike around Merano – Cover more ground as you cycle around the city and over the mountains.
Discover fortresses and castles – There are 400 in South Tyrol, now home to small businesses, museums, wineries and restaurants.