Weissensee, which covers an area of 6,5 km2,  is well known for its clear blue water and its beauty. The lovely bathing lake with drinking water quality offers optimal conditions for excellent and relaxing holidays. Weissensee, the fourth biggest lake in Carinthia, is located 930m above sea level.






Where to stay at the Weissensee?
Hotel Moser welcomes humans and dogs on the same loving and warm way. It is right at the center of Techendorf and close to SPAR (a supermarket), a bank brand and a sportswear shop. So don't worry if you forgot something at home, you will definitely find it in Techendorf. Techendorf has the only bridge to cross the Weissensee as it is the narrowest place of the lake.  Hotel Moser has the ideal location to explore the environment of the Weissensee.








Start your day with an extensive breakfast at hotel Moser. I especially liked the healthy options such as smoothies, fruits and vegetables at the breakfast buffet. Additionally, I enjoyed squeezing my orange juice by myself. You can also cook your eggs with an egg boiler or prepare your fried egg by yourself. Trust me, you will not miss anything at the very rich breakfast buffet.















During the day, you can be part of several activities offered by the hotel. I rented an electric boat to discover the Weissensee.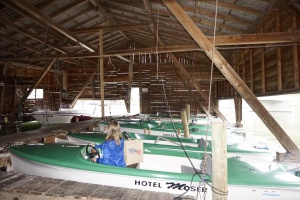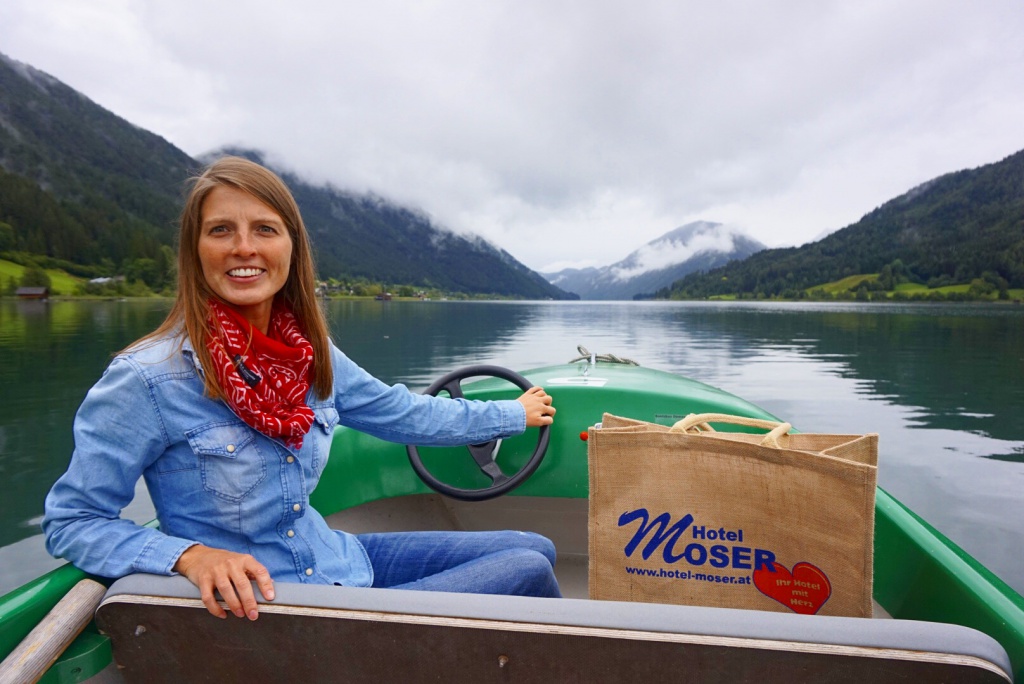 Bikes are available too, and for free. You only have to pay a deposit if you want to have an eBike.



At hotel Moser's own bathing beach, you will see several divers. Hotel Moser also offers a separated bathing beach for dogs. I read that a few guests complained about the dog beach but I cannot agree with it! The dog beach is perfectly created for dogs.
If you prefer to stay inside, visit hotel Moser's gym, sauna area or swimming pool.






From 6 pm to 7.30 pm you are welcome to enjoy an exquisite five-course dinner, which always includes a delicious salad buffet.
Afterwards, you will love your comfortable and spacious room. I appreciated a wonderful view of the mountains.













Other activities
Around the Weissensee are loads of hiking or biking routes. Take the boat trip on the lake to a nearby village and walk or ride a bicycle the way back. To receive more information about all activities available, go to the tourist information across the bridge in Techendorf. I saw girls riding through the valleys, mountain bike tours, paraglider, divers and even rafting tours.