Ich packe meinen Koffer und nehme mit…? Die Frage stelle ich mir sehr oft und mittlerweile packe ich schon fast automatisch meine Sachen zusammen, wenn ich auf Reisen gehe. Allerdings kommt es doch mal vor, dass ich etwas vergesse oder einfach nicht dran gedacht habe, dass ich genau DAS  gebraucht hätte. Um was es geht? Die Reiseapotheke – denn Vorsorge ist besser als Nachsorge, vor allem wenn es um (kleinere) Wehwehen im Ausland geht, die schnell ziemlich teuer werden können. Aus diesem Grund habe ich mir eine Reisebox mit Medikamenten usw. besorgt. Denn insbesondere in wärmeren Ländern kann es schnell zu kleineren "Krankheiten" kommen, da man das Klima nicht gewohnt ist und der Körper dann gerne einen Gang zurückschaltet. In dieser Situation sollte man mit einer Reiseapotheke gut eingedeckt sein, um nicht hektisch eine Apotheke aufsuchen zu müssen und womöglich mit Verständigungsproblemen kämpfen zu müssen.
"I pack my suitcase and take with me….?" This is the question I ask myself very often, and meanwhile, I almost automatically pack my things when I go on journeys. However, it sometimes happens that I forget something or I simply did not think that I needed exactly THESE things. What is it about? The travel pharmacy – because precaution is better than aftercare, especially when it comes to (minor) labor pains abroad, which can quickly become quite expensive. For this reason, I have a travel box with medication because, especially in warmer countries, it can quickly come to smaller "diseases" because of the climate for example. In this situation, one should be well-covered with a traveling apothecary in order not to have to visit a drugstore and possibly have to fight with communication problems.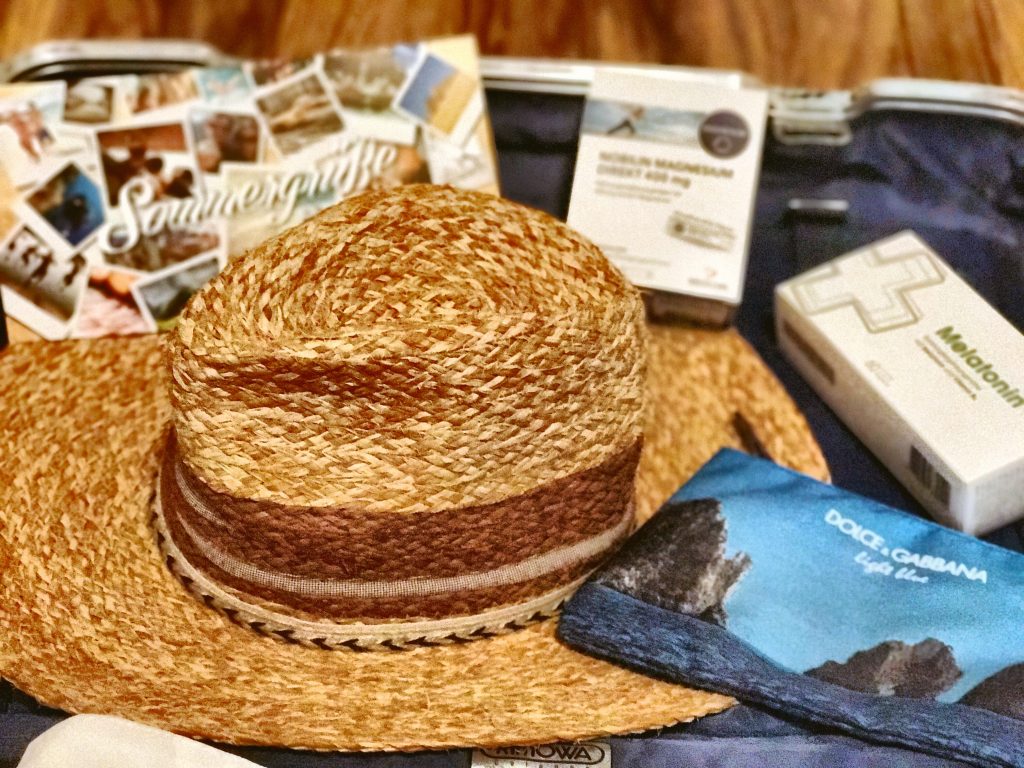 Aktuell befinde ich mich in Mailand und das Wetter ist angenehm warm. Gerade da ich so viel unterwegs und auch sportlich aktiv bin, möchte ich natürlich fit bleiben. Daher zeige ich euch heute meinen Tipp für einen sorgenfreien Sommerurlaub: die Reisebox von Medicom! An Schmerzmittel und Pflaster denkt sicherlich jeder, aber was ist sonst noch ratsam?
I am currently in Milan and the weather is pleasantly warm. Just as I am so much on the road and also active in sports, I would also like to stay fit. So I show you today my tip for a worry-free summer holiday: the travel box of Medicom!  Surely, everyone thinks this is about painkillers and pavement, but what else is still advisable?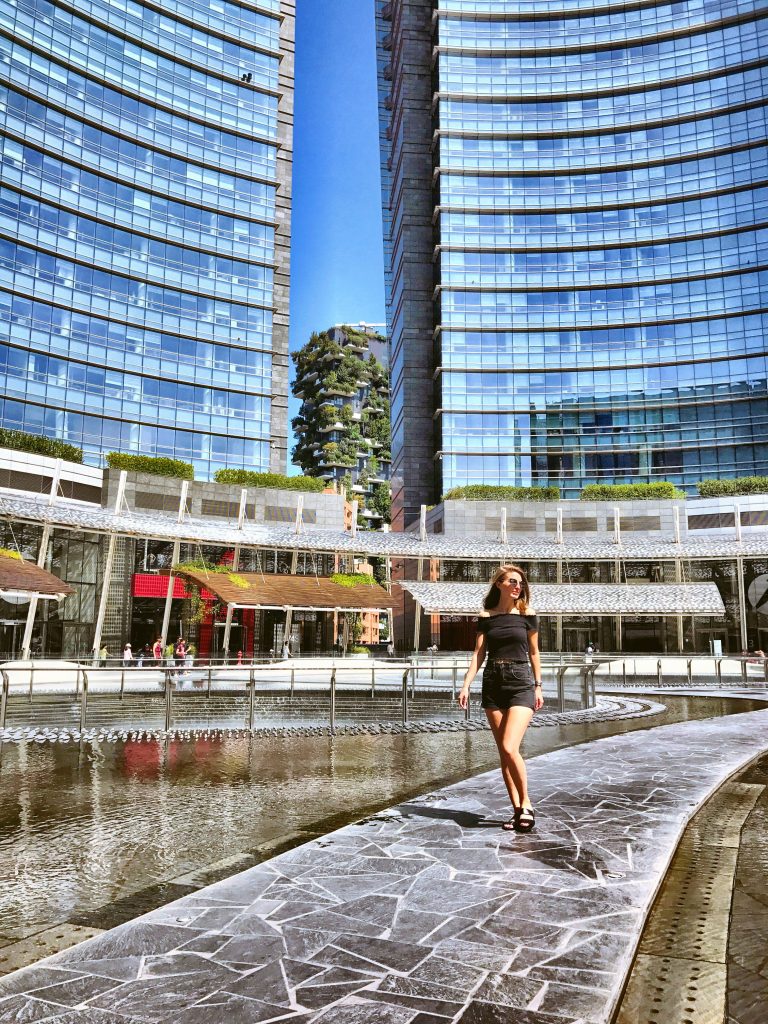 In dieser Box finde ich alles, was ich für meine Reisen benötige. Um Wadenkrämpfe vorzubeugen, nehme ich einmal am Tag einen Magnesium-Stick ein. Da ich viel zu Fuß unterwegs bin und zusätzlich Sport treibe, hilft mir das Magnesium gut durch den Tag und ich habe abends nicht mit müden Beinen zu kämpfen.
Solltet ihr unter einem empfindlichen Magen leiden, hilft euch eine Elektrolyt-Lösung. Diese stellt ihr ganz einfach her, indem ihr das Beutelchen mit Elektrolyt-Pulver in einem Glas Wasser auflöst. Damit gleicht ihr euren Flüssigkeitshaushalt aus. In manchen Ländern solltet ihr das auf alle Fälle dabei haben, da die Nahrungsmittel- und Trinkwasserhygiene nicht so gut ist wie in Deutschland.
In this box, I find everything I need for my travels. To prevent calf cramps, I take a magnesium stick once a day. Since I will be doing a lot of walking and some sports, the magnesium helps me through the day and I do not have to fight with tired legs in the evening.
If you suffer from a sensitive stomach, use an electrolyte solution. This makes it easy for you to dissolve the sachet of electrolyte powder in a glass of water. This balances your fluid intake. In some countries, you should have this in any case since the food and water hygiene is not as good as in Germany.
Kommt es dennoch zu einem rebellierenden Magen oder Durchfall, helfen euch Kohletabletten. Gerade wenn man viel zu Fuß ist wie ich, läuft man sich schnell Blasen. Mit einer Wundsalbe verheilen Blasen oder auch Schürfwunden schneller.
Gerade in den warmen Ländern unterschätzen viele die Sonne. Denkt an die Risiken wie Hautkrebs und cremt euch fleißig mit Sonnencreme ein! Sollte es doch mal zu spät sein und ihr habt einen fiesen Sonnenbrand bekommen, dann lindert Sonnenbrandsalbe ein wenig die Schmerzen und versorgt die Haut mit Feuchtigkeit.
If it comes to a rebellious stomach or diarrhea, charcoal tablets will help you. If you walk a lot like me, you run quickly into bubbles. With a whale ointment, heal blisters, or even abrasions, faster. Many underestimate the sun, especially in warmer countries. Think about the risks, like skin cancer and creamy with sun cream! If it's too late and you've got a nasty sunglass, sand creme relieves a little of the pain and provides the skin with moisture.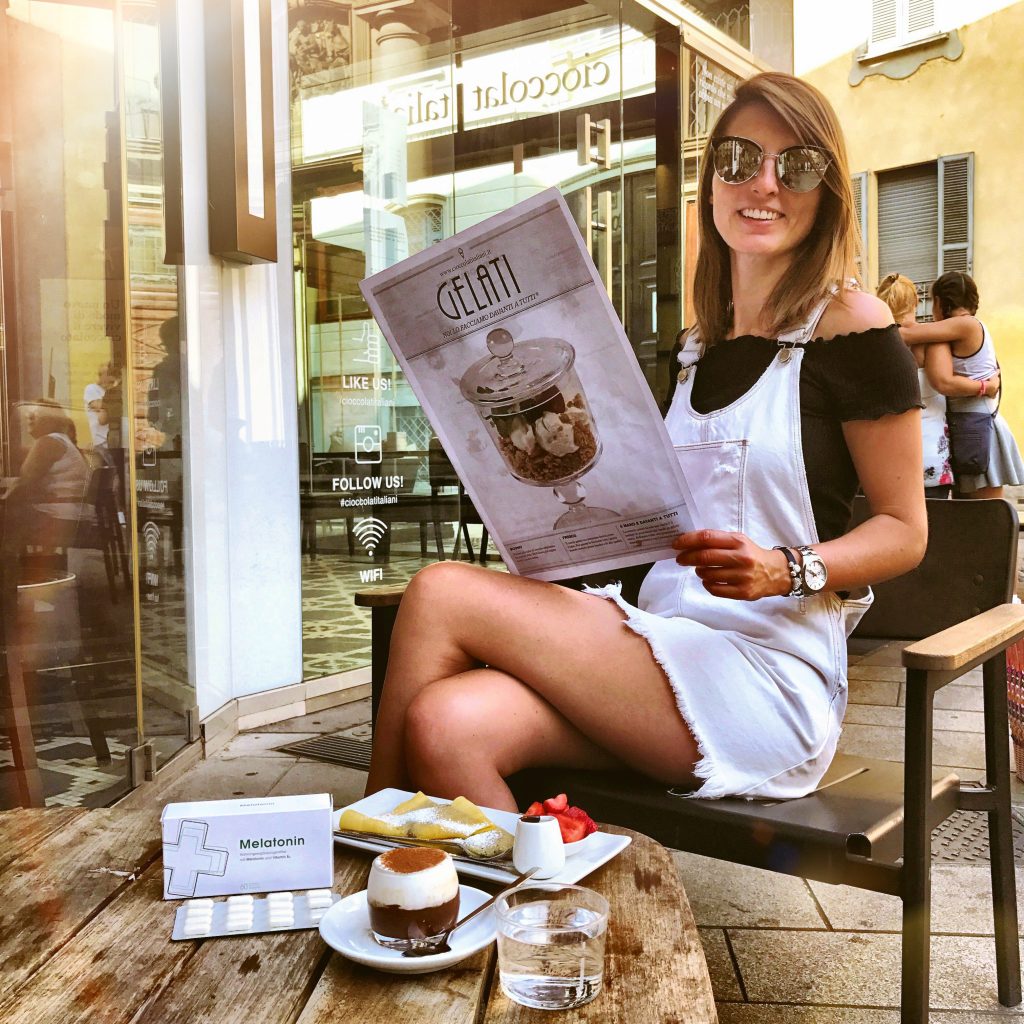 Viele bekommen im Urlaub Schnupfen oder die Klimaanlagen ist zu kalt eingestellt und man bekommt eine verstopfte Nase, auch hier findet ihr Abhilfe in der Reisebox in Form eines Meerwasser-Nasensprays.
Mit diesen vielen kleinen Hilfsmittelchen kommt ihr gut durch kleinere Wehwehchen im Urlaub. Und wenn nicht für euch, dann für eure Mitreisenden! 😉 Ihr seid rundum versorgt und einem entspannten Urlaub steht nichts mehr im Weg!
Many get sniffing on vacation, or the air conditioning is too cold and you get a stuffed nose. Also, here you find a remedy in the travel box in the form of a sea water nasal spray.
With these many small aids, you can get well with small wheezing on holiday. And if not for you, then for your fellow travelers! Enjoy your holiday!
Vergesst nicht bei Instagram ein Bild mit dem #immertopfit zu posten! Warum? Ihr könnt ganz schnell einen Reisegutschein in Höhe von 500€ gewinnen!! Der Gewinner wird Mitte September bekannt gegeben.