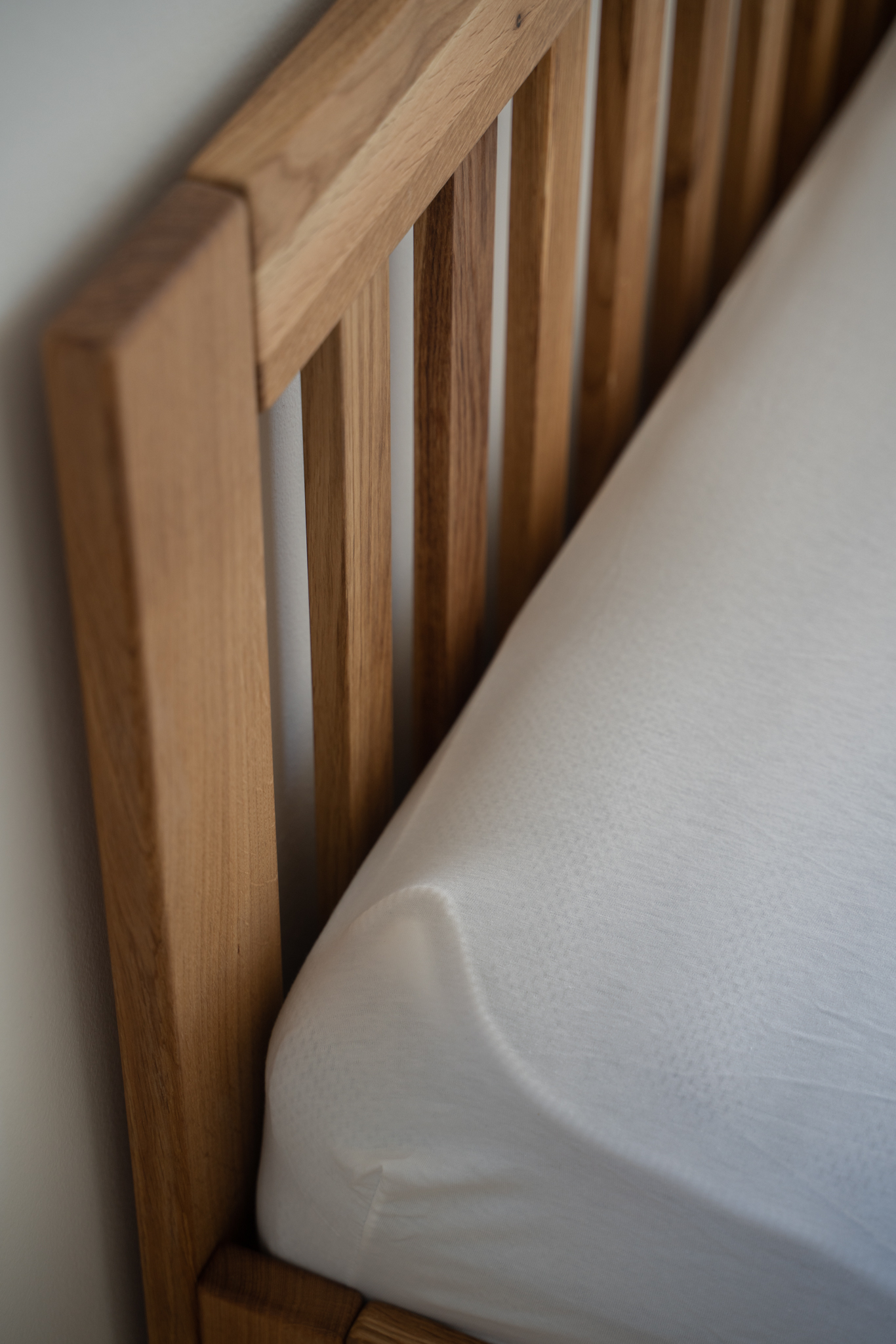 At home: we spend about half of our lives here. Especially in recent years, you were often locked up in your own 4 walls for days on end without leaving them. Whether home office or quarantine, one thing has become clear: a home is more than just a room. This starts in the entrance area, continues through the kitchen, the living room and above all into the bedroom. In bed, you rest from everyday life, spend time with your partner and process what you have experienced in your sleep. It is therefore all the more important that you feel comfortable and secure.
This is where the SCALA family bed from the manufacturer Ecolignum comes into play. The timeless and natural design of the solid wood bed frame creates a cosy ambience in every bedroom.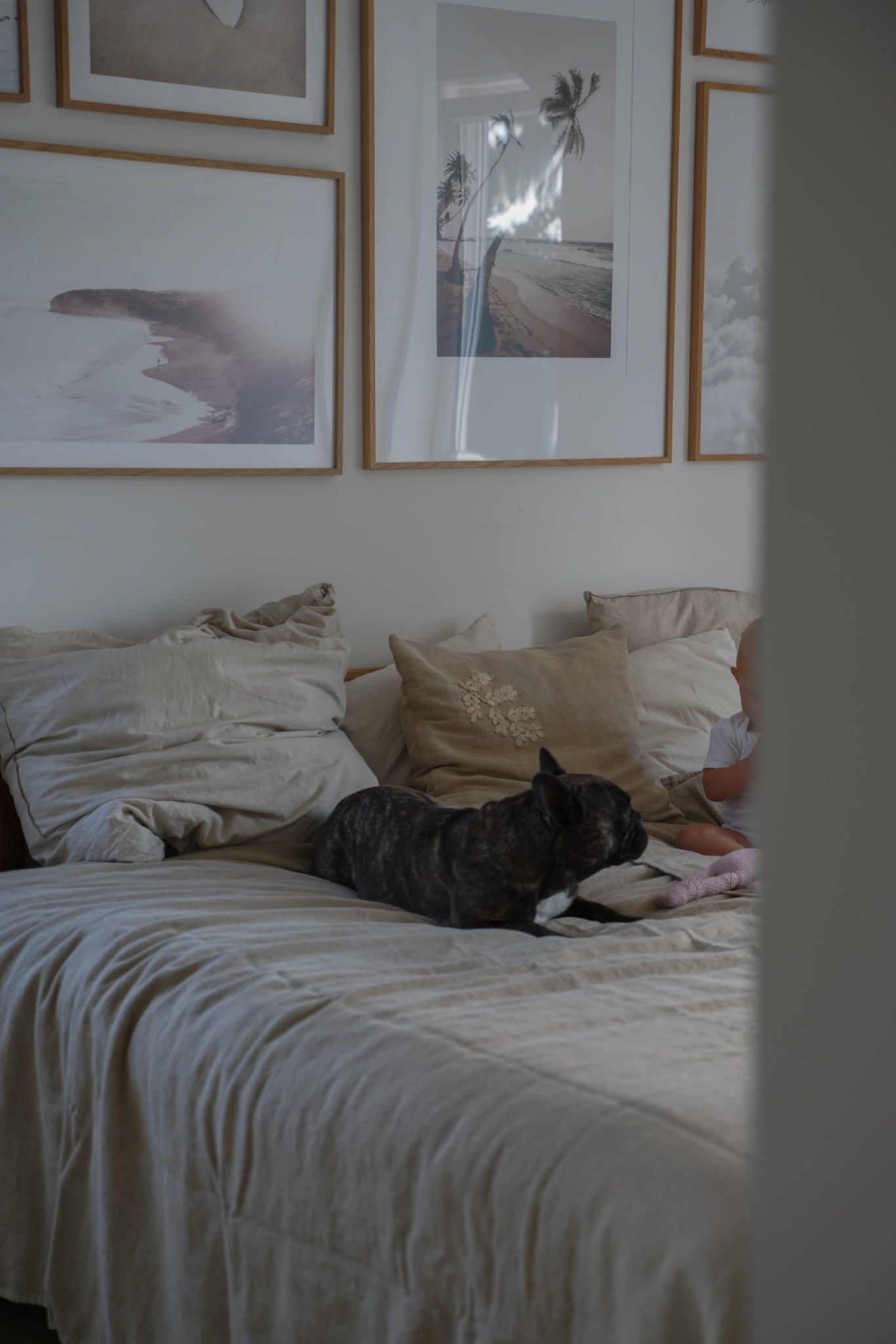 SCALA – there's no place like home
A dream made of wood! The natural flair of oak wood is a wonderful basis for a cosy bedroom. The robust bed frame blends well with other wooden elements such as picture frames in the Scandinavian living style. Other natural materials such as linen and cotton can be combined particularly harmoniously. Beige is a good choice of colour because it has a warm and grounding style. We spend an average of 219,000 hours asleep in bed, so it is all the more important to feel comfortable in the comfort of your own home.
240 x 200 cm, that's all you need to say. For two, there's enough space for reading, cuddling and everything else you do in bed. But there is also enough room for the little ones who like to fall asleep in their parents' arms at night. And if your four-legged friend likes to sleep at the foot of the bed, there's a cosy place for him too.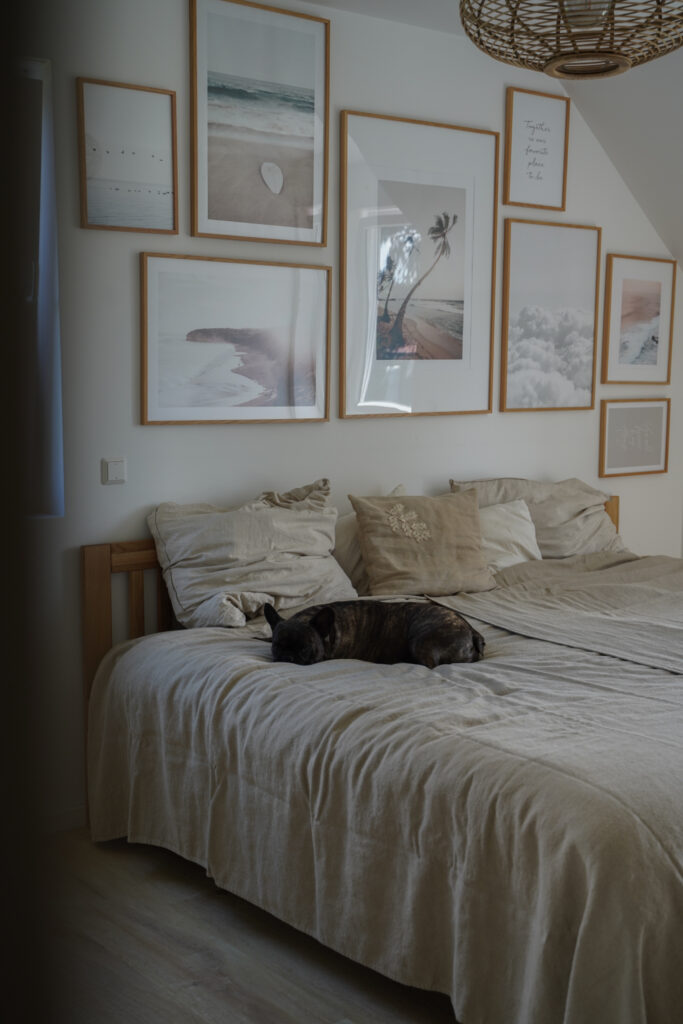 Ecolignum – come to stay
If Ecolignum stands for anything, it is for longevity. The world is in a state of constant, unstoppable change. Everything has to be faster, better and more satisfying. One thing is forgotten in the process: Quality. That is why Ecolignum has set itself the task of creating a haven of peace. A place where you can be in harmony with nature, where you can find peace and reflect on what is important.
Fairness is a decisive factor in the eyes of the brand. The bed is made exclusively from Holt, which grows in European, sustainably managed cultivation areas. The tree grows for 79 years before it is felled to rest for 12 months. Each slab of wood is checked in elaborate manual work.
Sustainable into the future
Ecolignum also wants to give something back. With every family bed sold, a portion of the proceeds is donated to charitable associations, organisations and schools. These care for the existence of forests in Germany, for example, by planting young trees. On the other hand, the furniture manufacturer has also been helping those who do not have it so easy since 2016. As a member of the SOS Children's Villages, the organisation "Safe the Children Deutschland e. V." and "Kindernothilfe e. V.", children in the region are helped. One more reason to sleep well in your own SCALA.
With the "Second Life" project, the brand is increasingly focusing on sustainability. Discontinued models, returns and B-merchandise are given a new lease of life, as they are available at particularly low prices.